Over the next few weeks, I'll be posting photos taken at Brookgreen Gardens, Murrells Inlet, S.C. Although the gardens are not at their most beautiful in November, the sculptures are always wonderful!
Anna Hyatt Huntington and her husband, scholar and poet Archer Huntington (of the railroad Huntingtons), purchased 9,000 acres in South Carolina in the early 1930s. They established Brookgreen Gardens as a place to display Huntington's sculptures and other American figurative sculpture among native American plants. In the section of the property open to the public, separate gardens highlight individual sculptures.
NOTE: Back in May 2017, I posted on five favorites at Brookgreen. Some of my favorites won't be in this series of posts because the photos I took in November 2018 didn't turn out well. Bright sun glares off bronze and marble in a way the human eye can adjust to, but cameras cannot.
These photos are in the order that I took them as we walked through Brookgreen.
Anna Hyatt Huntington, Fighting Stallions
This 15-foot-high aluminum sculpture, created in 1950, stands at the entrance to Brookgreen.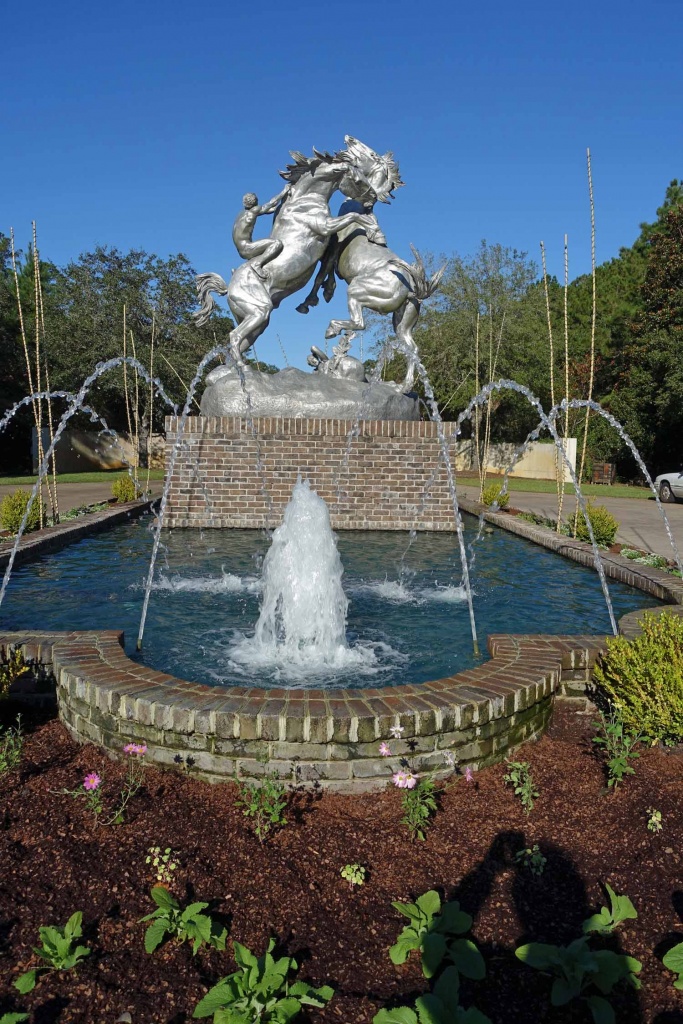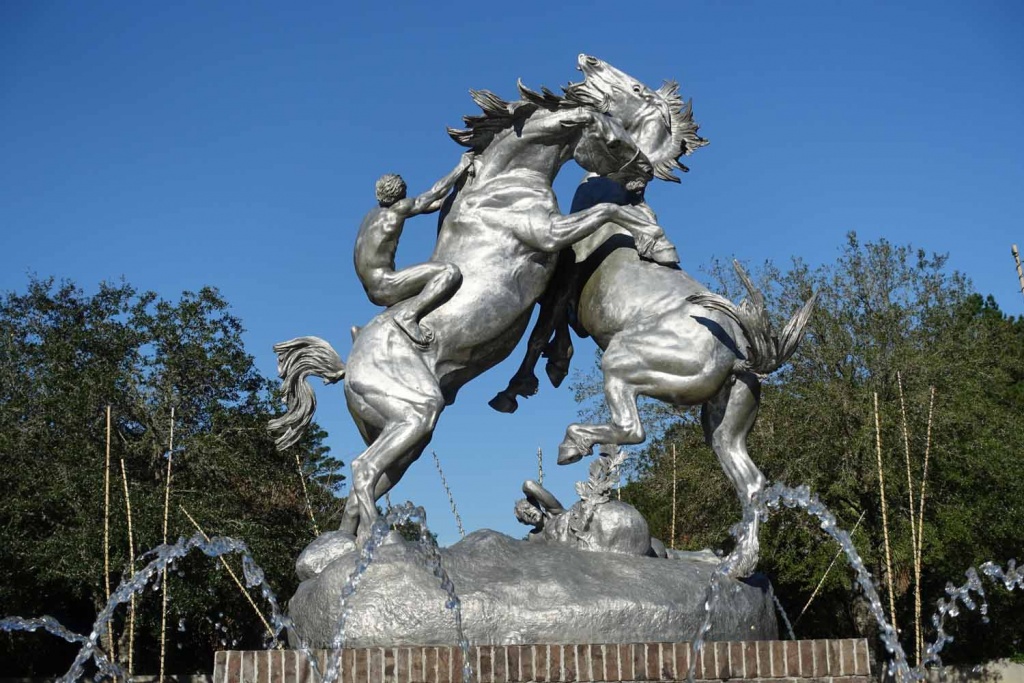 Hamilton's Homies
I just can't seem to avoid Hamilton and his colleagues. (My talk on the Reynolds Affair is coming up 1/10/19 at Fraunces Tavern.) Brookgreen stands on the site of The Oaks, home of Joseph Alston, governor of South Carolina, who married Aaron Burr's daughter Theodosia.
Anna Hyatt Huntington, The Visionaries
This allegorical group commemorates Anna and her husband, Archer Milton Huntington. They're surrounded by objects that represent their personal interests: books, scrolls, a parrot, a monkey, a tree. On the back of the work are three stanzas from Archer's "The Silver Gardens," which celebrates Brookgreen. Height: 10.5 feet. Date: 1955.
Gustav Bohland, Group of Anhingas, 1936
Bohland (1897-1959), an Austrian, lived and worked in Miami after 1934. The anhinga is also known as a water turkey or snakebird. This group was on the facade of Bohland's studio. I don't usually gravitate to animal sculptures, but I like the lines of this one and the look of the aluminum.
Bohland, Anhingas


Bohland, Anhingas


Bohland, Anhingas
Harriet Hyatt Mayor, Girl with Fish
Mayor (1868-1960) was Anna Hyatt Huntington's sister. This life-size work, modeled before 1900, was inspired by Mowgli in Kipling's The Jungle Book.

Mayor, Girl with Fish


Mayor, Girl with Fish


Mayor, Girl with Fish
More
The Brookgreen Gardens: Five Favorites post is here.
Want wonderful art delivered weekly to your inbox? Check out my free Sunday Recommendations list and my Patreon page (free or by subscription): details here.