Alexander Hamilton & The Reynolds Affair: A Three-Part Moral and Political Tale is now available in print from Amazon. It includes the text from my sold-out talk at Fraunces Tavern in January 2019 (video here), out-takes, and bibliographical references, plus 12 timelines and 19 color illustrations. After the talk, the Alexander Hamilton Awareness Society (the talk's co-sponsor) designated me a National Hamilton Advocate.
Content
Given that he loved his wife and family, why did Alexander Hamilton choose to have an affair with Maria Reynolds? And why did he publish a pamphlet five years later telling the whole world about it? Via dozens of primary sources and contemporary images, this book puts all three phases of the Reynolds Affair into their historical, social, and political context. Combined, these factors make Hamilton's actions more comprehensible, though still a personal failing.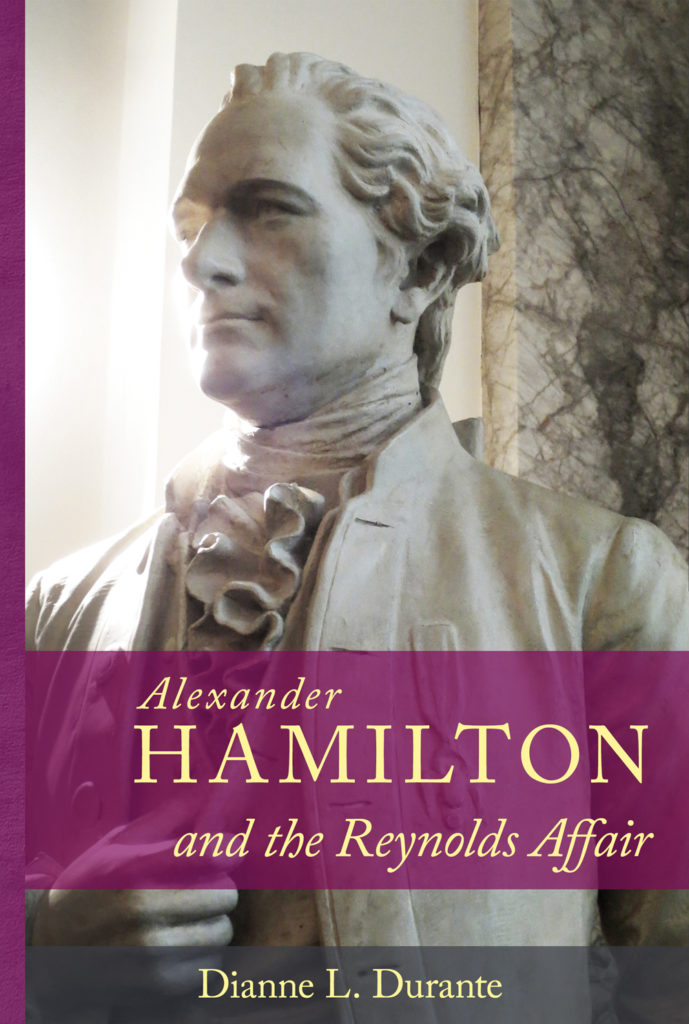 Details
6×9"
73 pp., 31 illus.
$15.00
Available only through Amazon, ISBN 9781098739652
The "sell sheet" with all this information, plus information on my other Hamilton books, is available as a PDF.
Table of Contents
Introduction
Phase 1, A Private Affair: Summer 1791 – August 1792
Phase 2, A Political Affair: November 1792 – January 1792
Phase 3, A Public Affair: July 1797 – January 1798
Appendix 1: Alexander and Angelica
Appendix 2: The Folwell Letter, July 30, 1797
Appendix 3: Art vs. History
More
The Alexander Hamilton Awareness Society honored me in January 2019 as one of their National Hamilton Advocates.
See this post for details on my three-volume set on Hamilton – Alexander Hamilton: A Brief Biography and Alexander Hamilton: A Friend to America, volumes 1 and 2.
Want wonderful art delivered weekly to your inbox? Check out my free Sunday Recommendations list and my Patreon page (free or by subscription): details here.