Ever wondered why Central Park was built, and why it is where it is? In "Central Park: The Early Years," I tell the story of  the Park ca. 1850-1880, including the Park's "Founding Fathers" and the running battle over the purpose of the Park.
Also included:
Cast iron to cholera: high and low points of New York ca. 1850
Influences on Central Park, from the Croton Aqueduct to Birkenhead Park
Fascinating tidbits: Why did the Arsenal stink? Which building was not turned into an aquarium? Why did a newspaper expose lead to the construction of the Dairy? How did Olmsted react when he first visited the Park?
During the 2-hour talk (which can be given indoors, if the weather isn't cooperative), attendees are seated. Afterwards, we'll take an optional half-hour walk in Central Park.
If you can't make the tour, I've published an expanded version of it as Central Park: The Early Years.
Here are a few of the dozens of archival images used to illustrate the tour.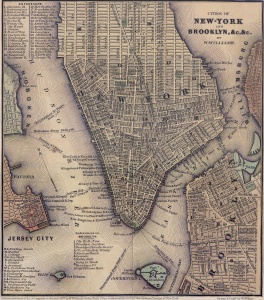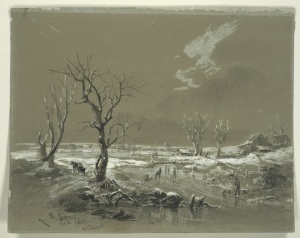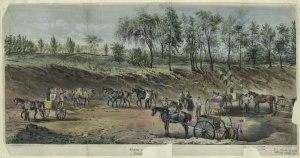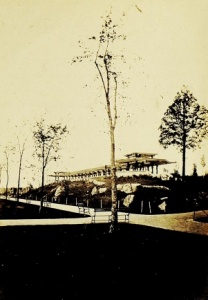 Audience comments
Excellent lecture. – A.W., Bridgewater, New Jersey

Having been on several of Dianne's sculpture tours, I expected an interesting lecture on Central Park. Well, I found it fascinating. The introduction was a superb integration including invention (cast iron architecture, the telegraph), art (painting mysterious nature), politics (slavery, Boss Tweed), transportation (Erie Canal, railroads) and immigration feeding the growth of New York City. Dianne identified the three key drivers of the decision to create the park, the key players … and then walked us through the key components (structures, paths, walkways, roads) and the milestones in the decades-long development. Although I've walked in Central Park from end-to-end several times and visited it perhaps a hundred times, I discovered a great deal I hadn't known and will now see it with fresh eyes and a voracious appetite. What a wonderful way to spend a weekend afternoon. – E.K., Morristown, New Jersey
To arrange a tour
Email: DuranteDianne@gmail.com
Phone: 917-392-2695
Private tours start at $400 per group (maximum 8 guests per group).
Interested in other tours? All the ones I offer are listed here – or see this printable PDF flyer, which includes contact information.