My annual survey of amazing goods and decorations in Manhattan.
You can't escape the Greeks (and why would you want to?)
The windows you shouldn't miss are at Louis Vuitton – Fifth Avenue at 57th Street, and Madison Avenue at 60th Street. Looks like Santa Claus, yes?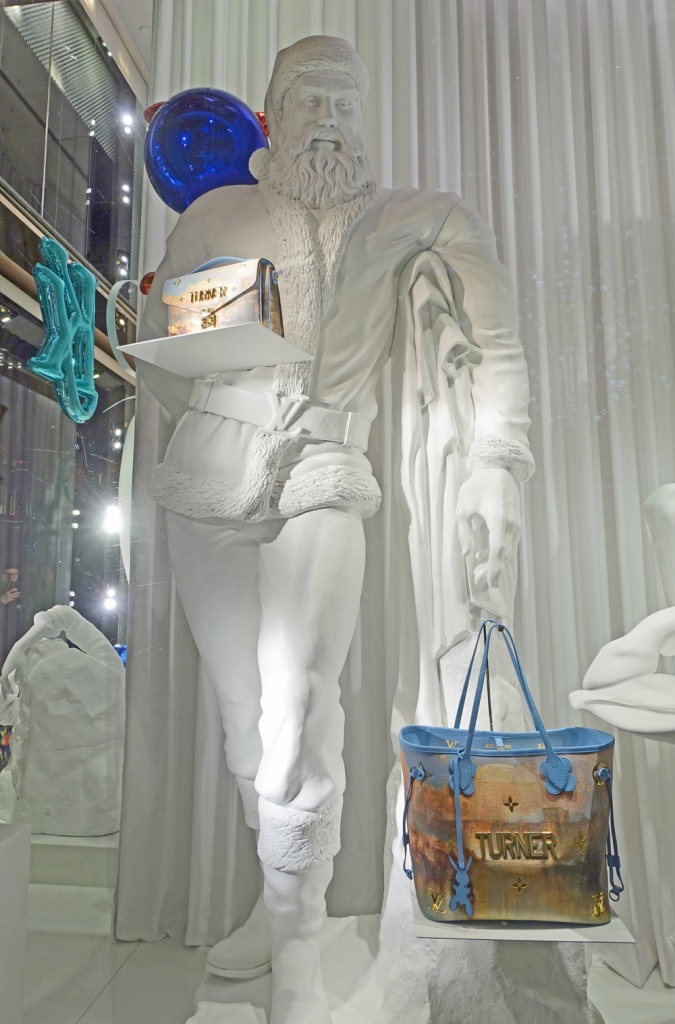 It's the Hercules Farnese!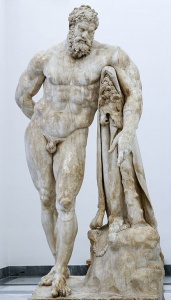 And Mrs. Claus: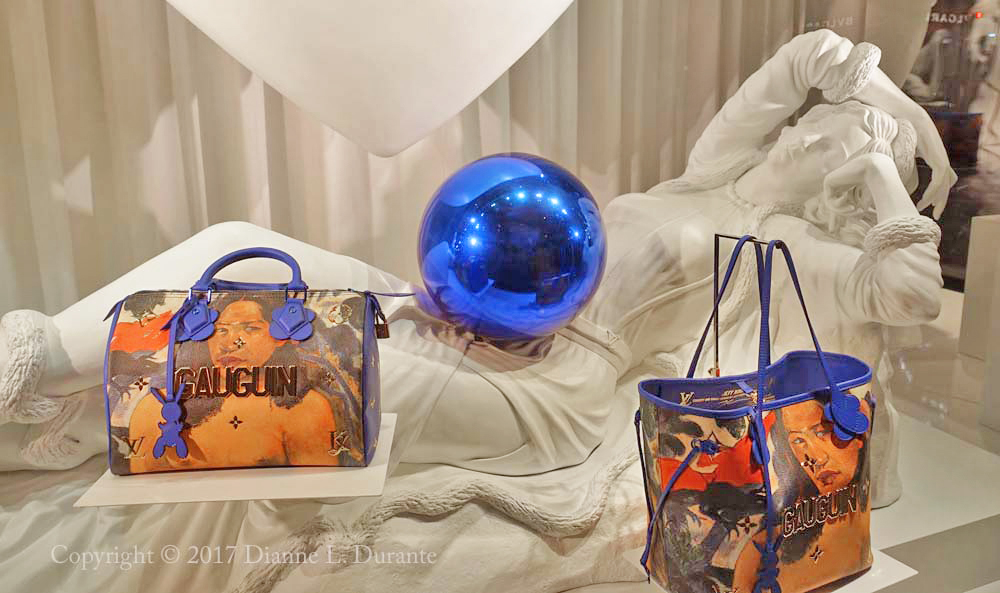 She's the Sleeping Ariadne.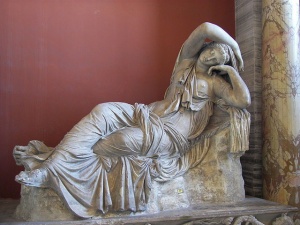 These ancient sculptures have been famous since their rediscovery in the Renaissance. I get a kick out of seeing both of them in the Portrait of Charles Crowle by Pompeo Batoni (ca. 1761-1762), meant to remind us that Crowle went on the Grand Tour and soaked him up some culture.
I'm not so good at identifying animal sculptures, but I'm guessing Santa's out-of-control reindeer has a Baroque inspiration.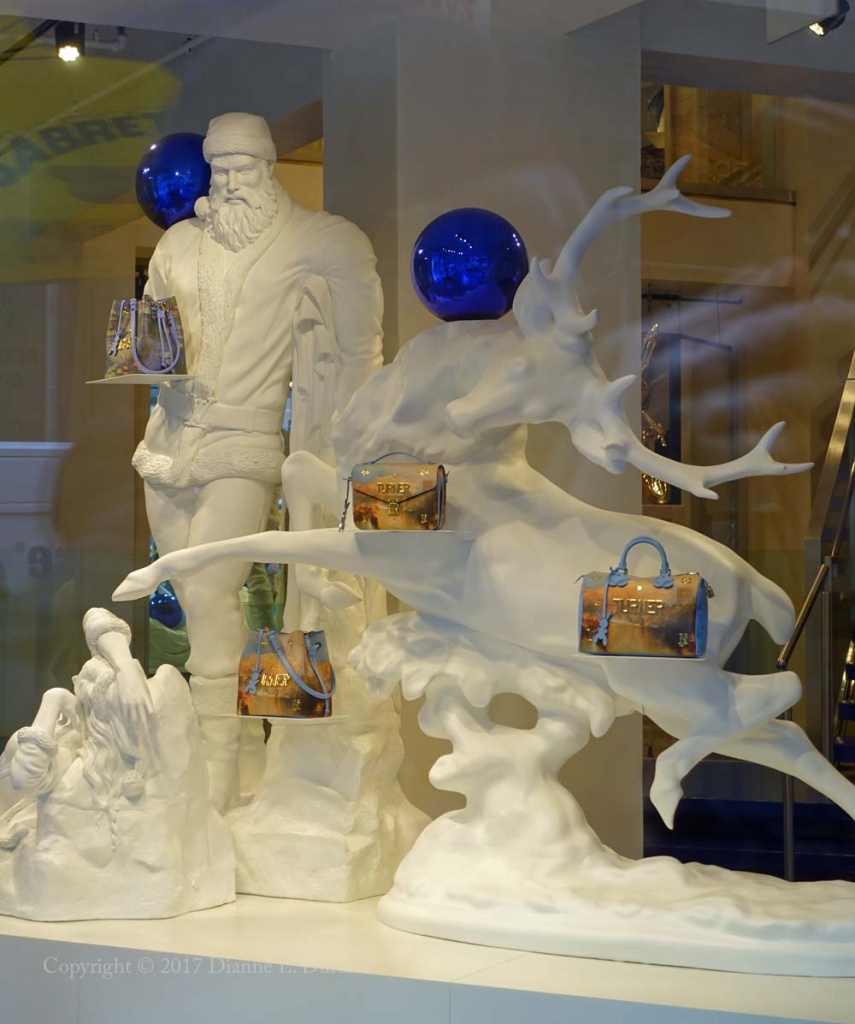 Madison Avenue
I don't secretly yearn to spend $100,000 on a holiday ensemble, but Madison Avenue in December boosts my spirits like a rocket. From 59th to 72nd, the flagship stores of the world's most famous designers display dramatic holiday dresses whose sole purpose is to make women look stunningly beautiful. It's a pleasure to study the textures, colors, and ingenuity of design, even on a mannequin rather than a real woman. If I were going to splurge on a party dress, this gold lame number would be it.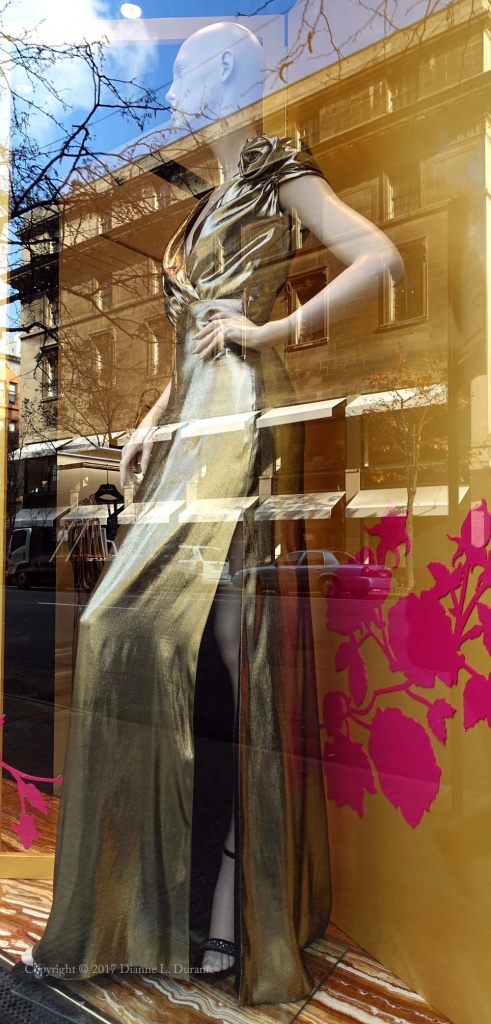 And to go with it? So many choices.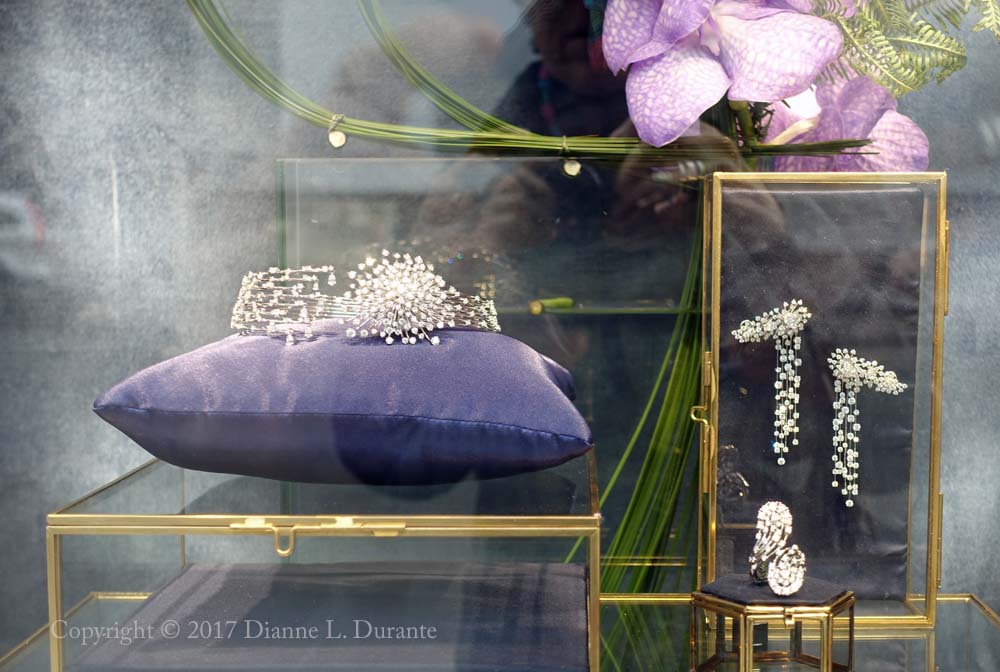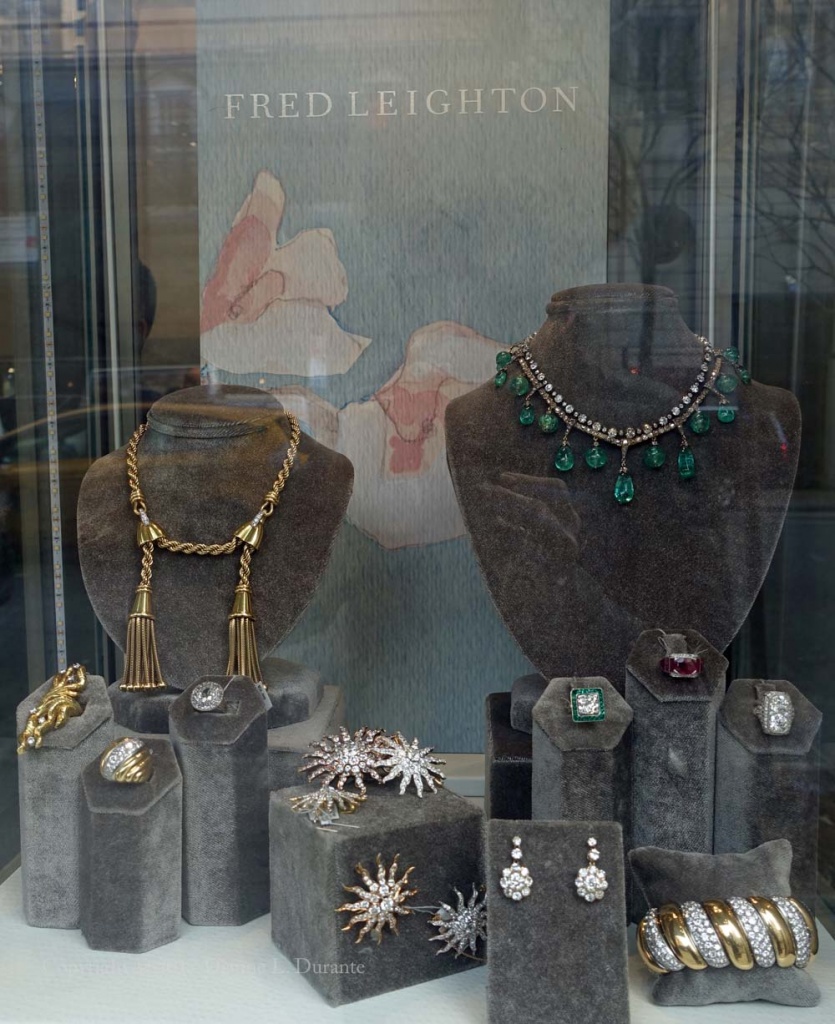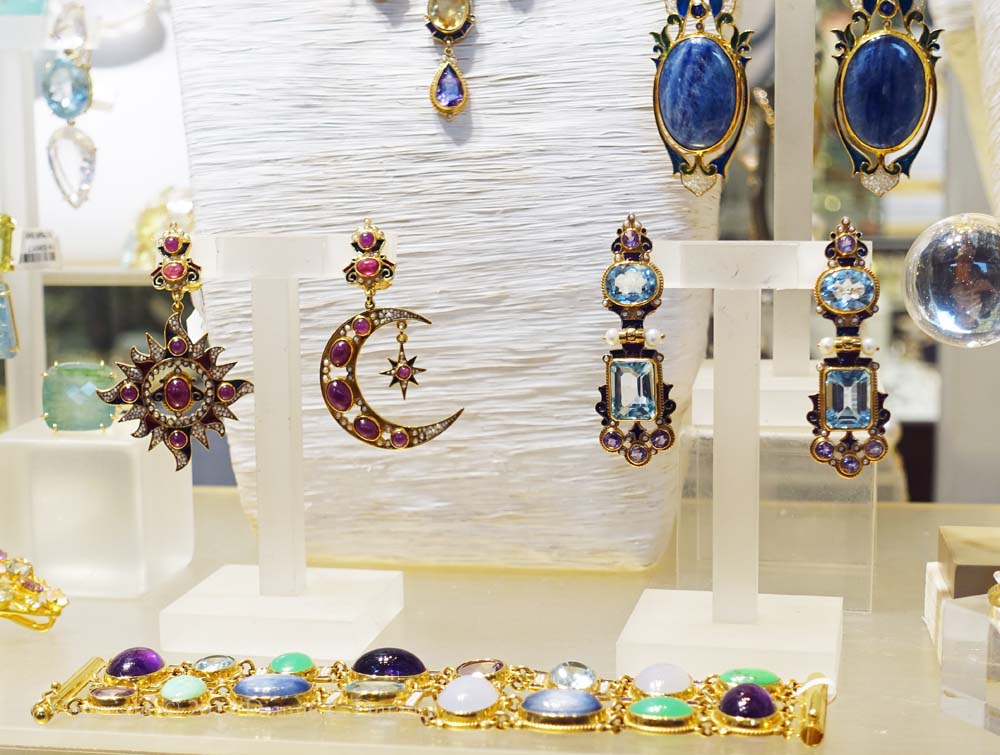 Or keep it simple? The Captain America bracelet: "When the mob and the press and the whole world tell you to move, your job is to plant yourself like a tree by the river of truth, and tell the whole world 'No, you move.' "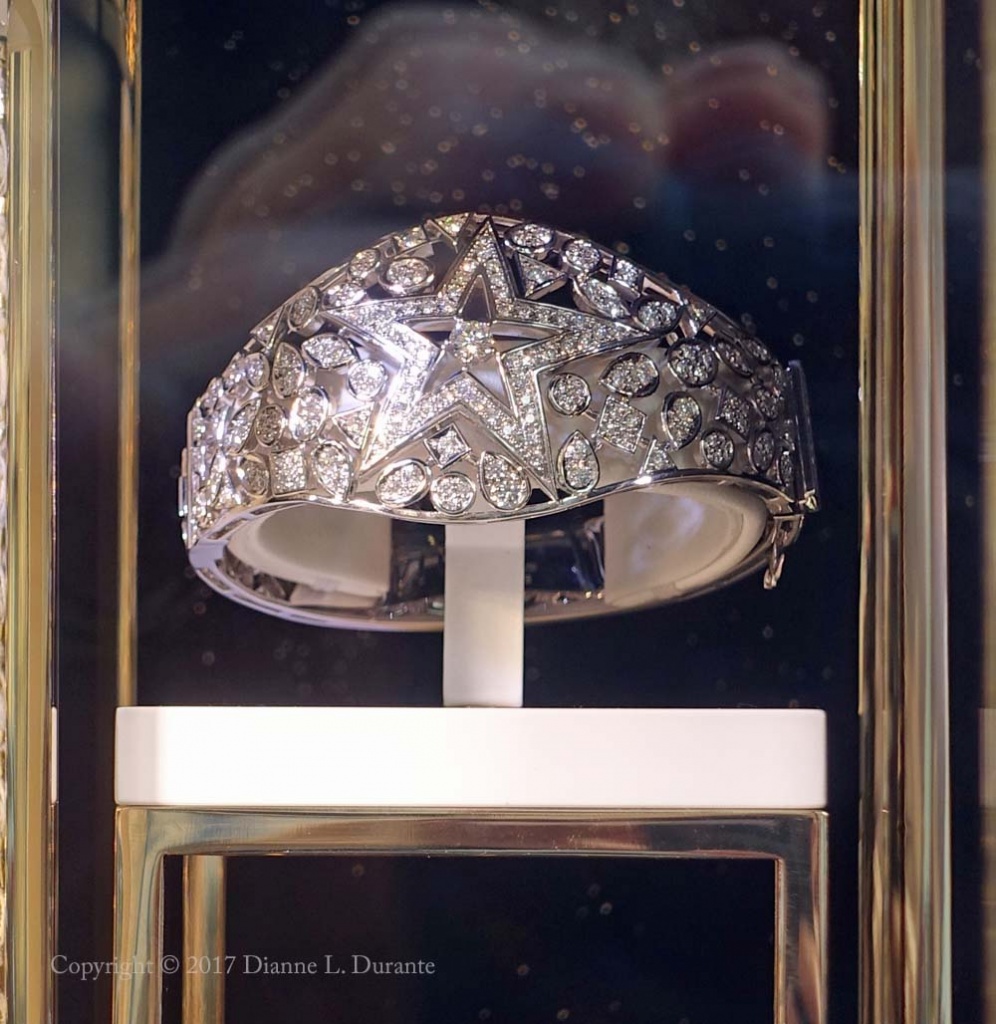 Rockefeller Center and Midtown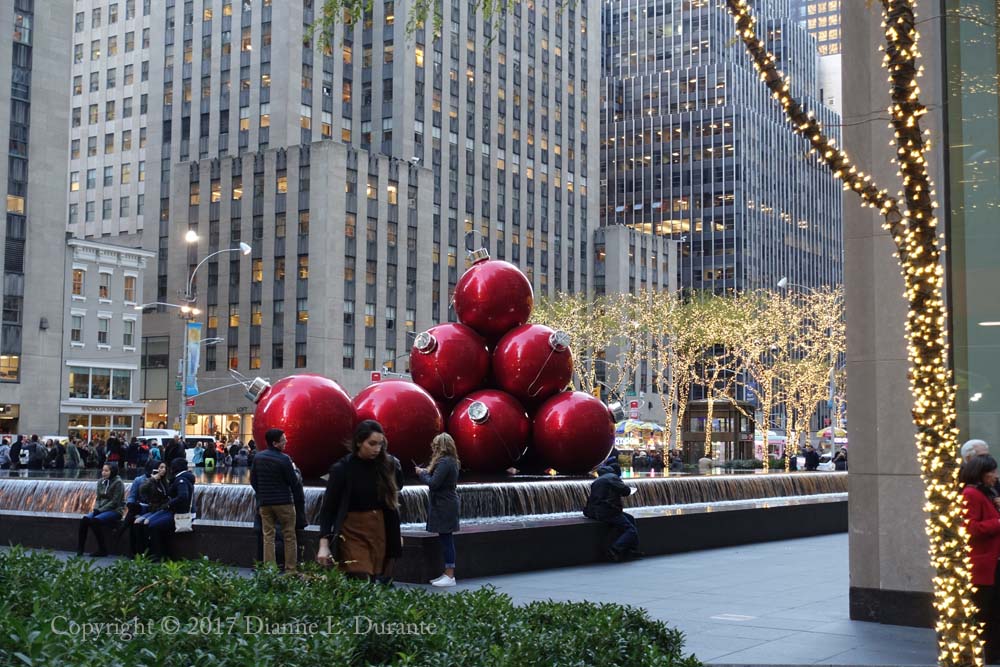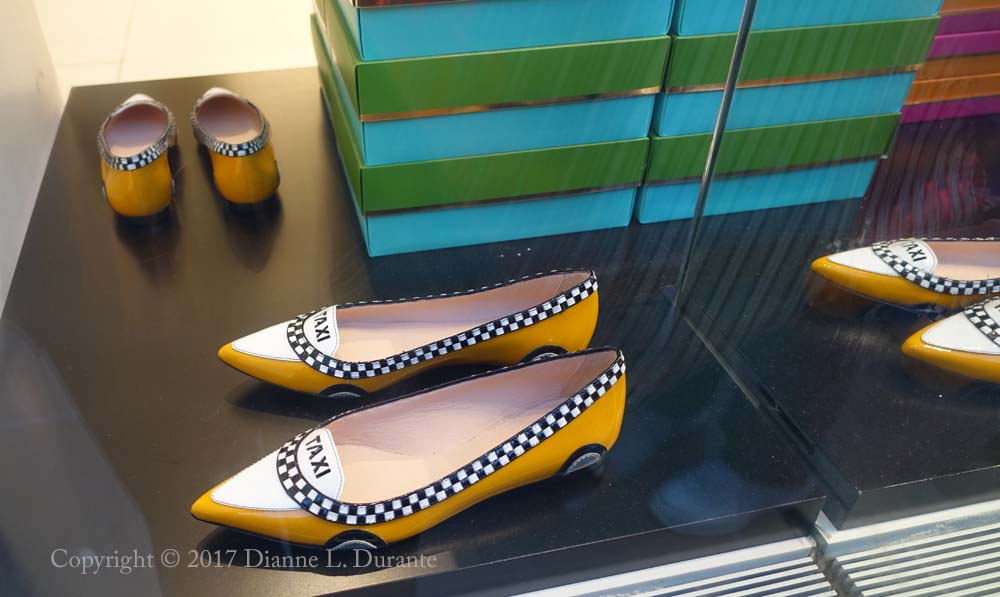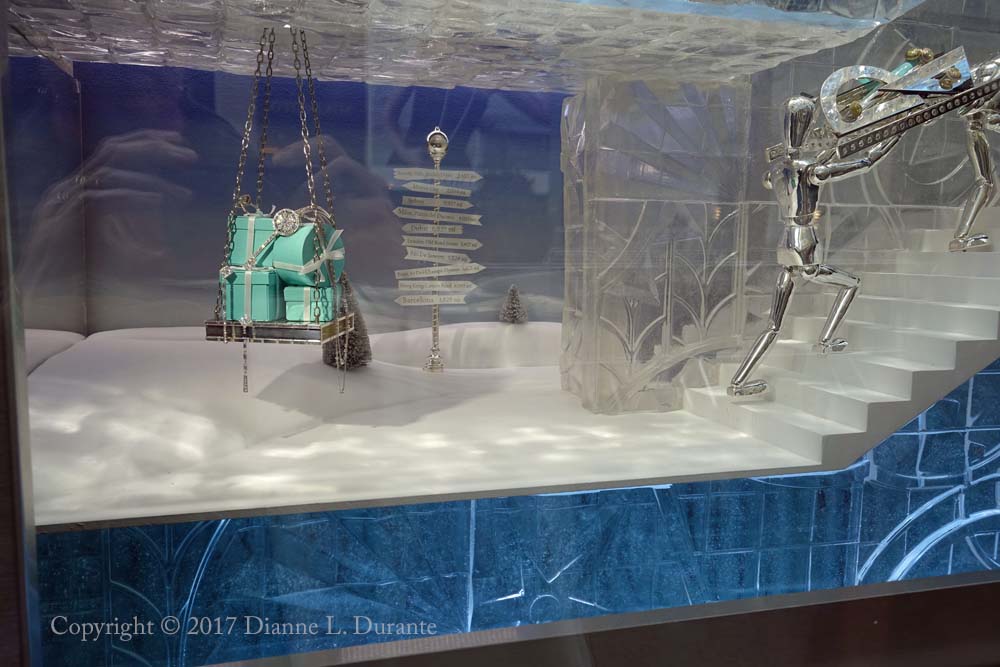 Interior (lower level) of Trump Tower, Fifth Avenue at 56th Street. The wall behind is a waterfall. Wallerfall. Waffleter. Working on that.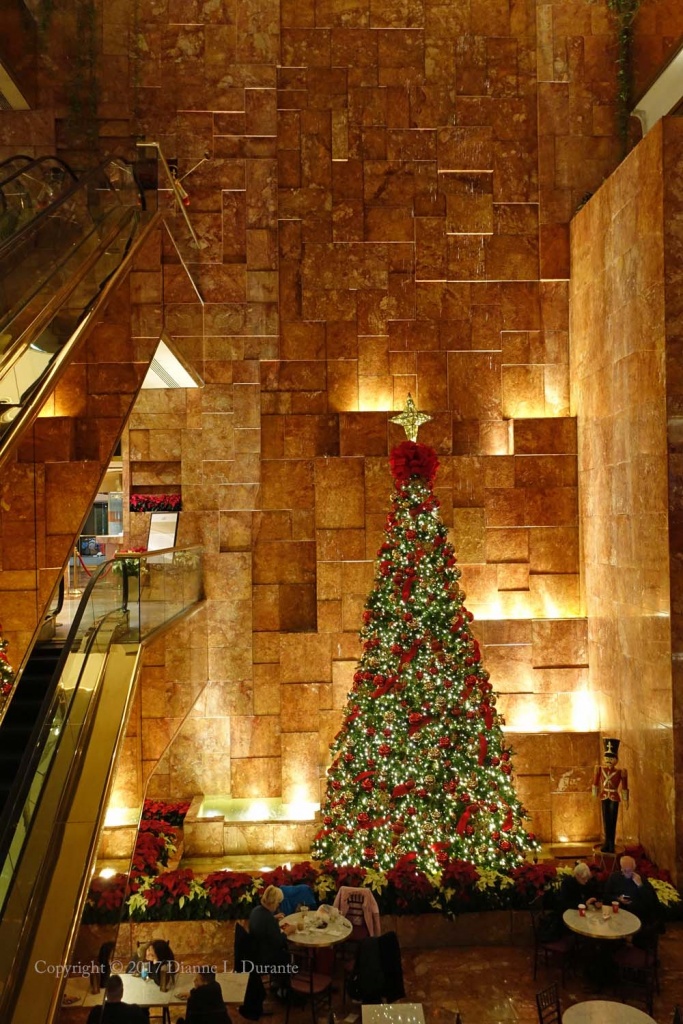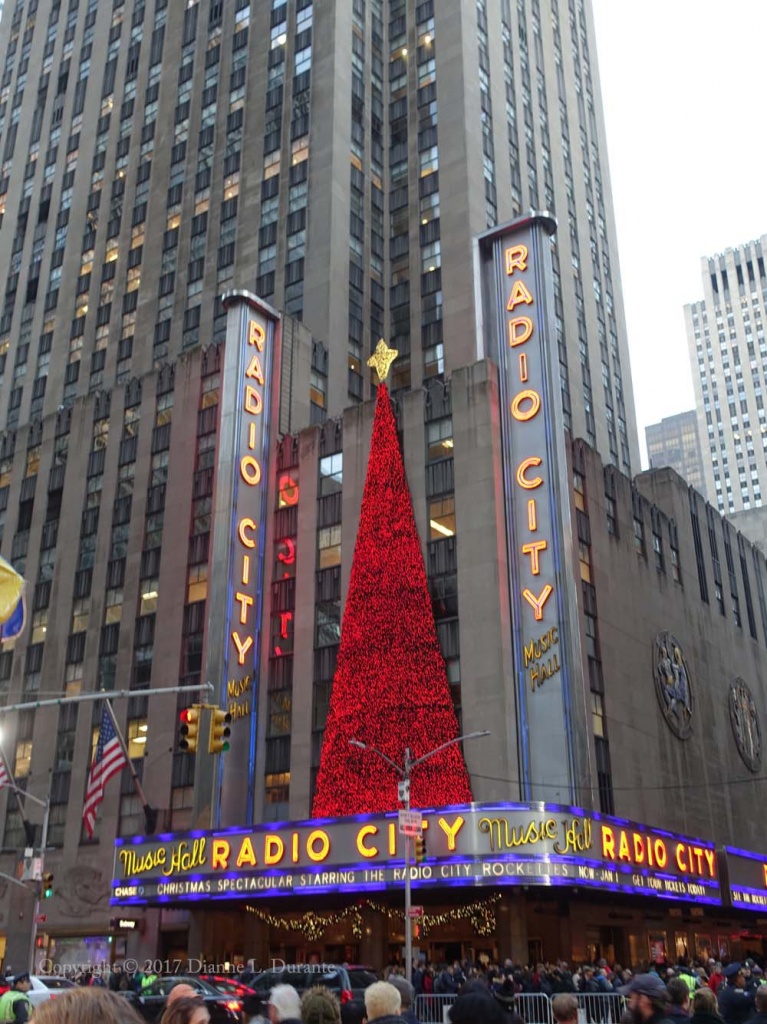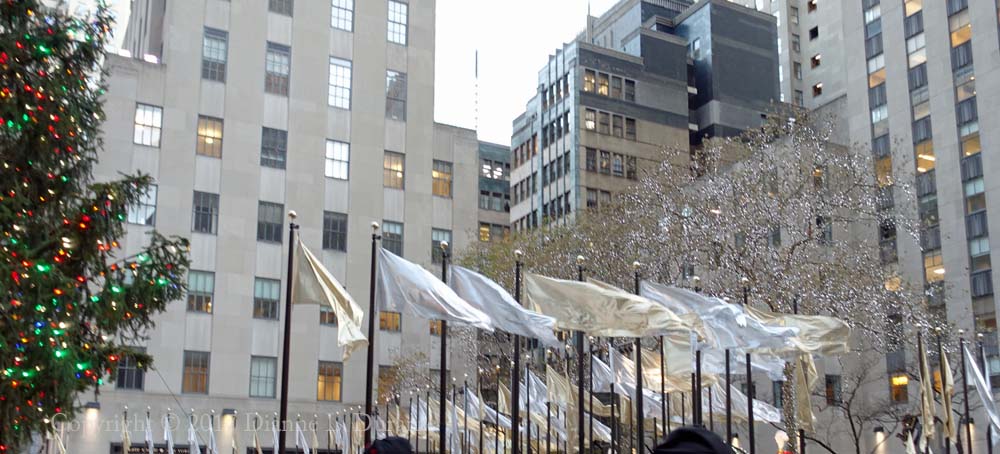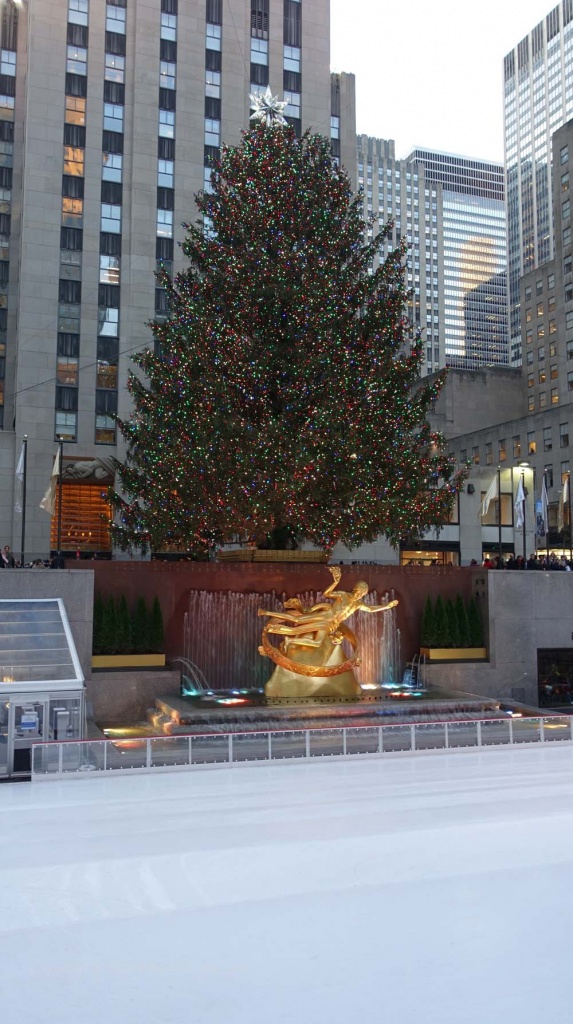 Time Warner Center
Love these lights.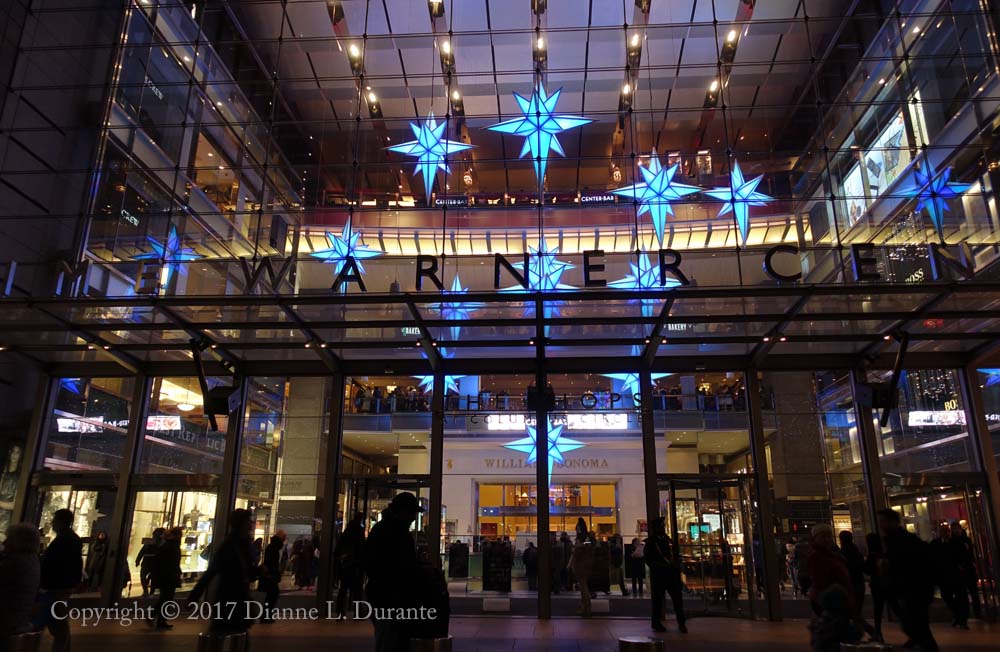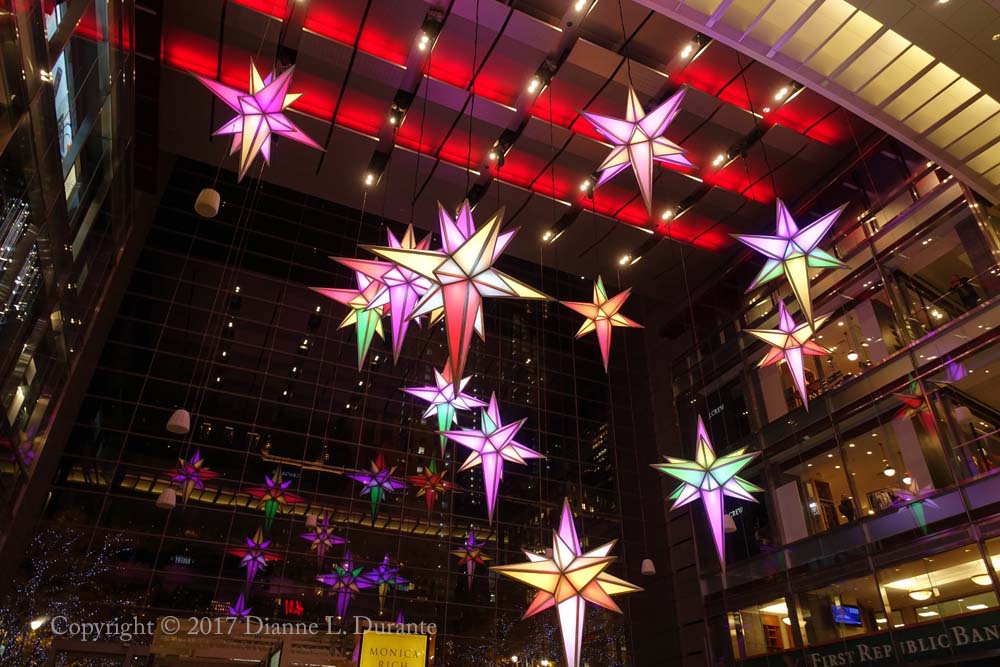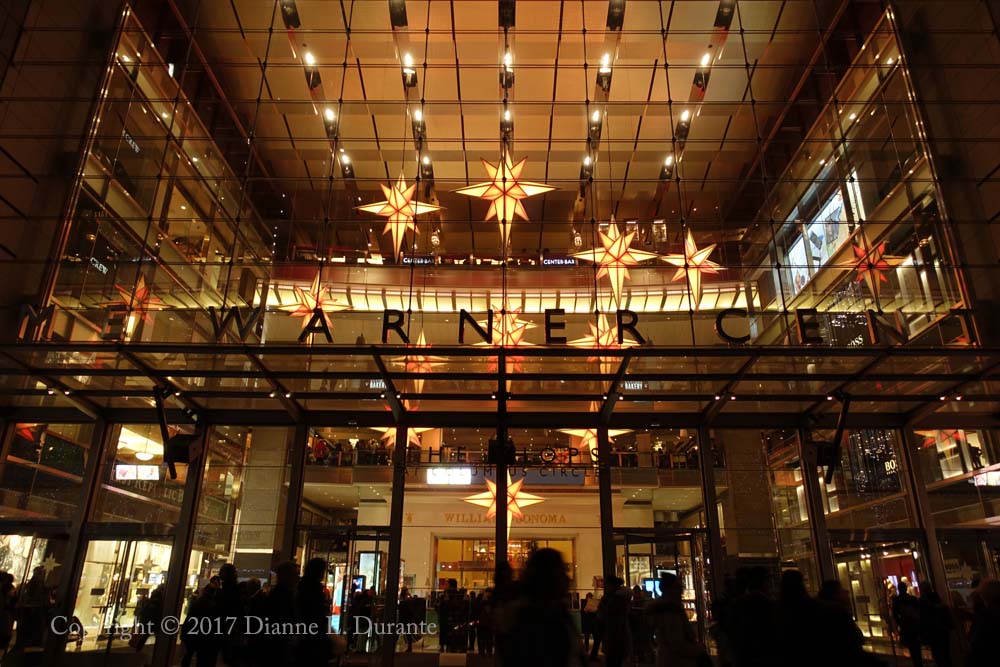 Late entry: the irresistible Mrs. Claus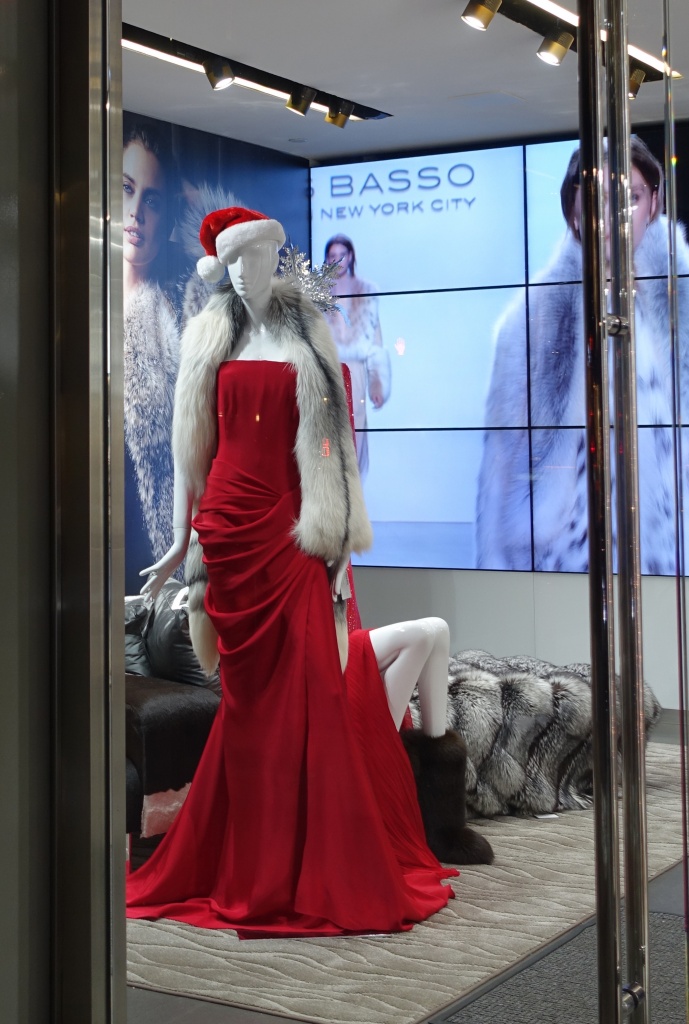 Parting thought
From a series of windows at Bloomingdale's that's tied in to the upcoming movie on P.T. Barnum. The one quote that resonated with me: "No one ever made a difference by being like everyone else."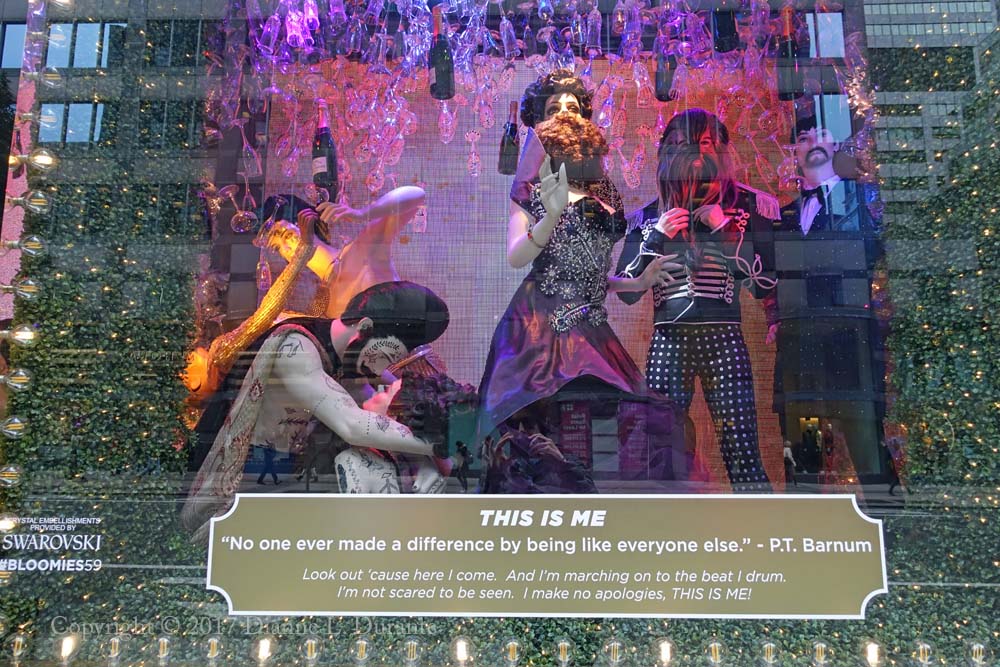 More
Last year's Capitalist Christmas post is here.
The albums for earlier years are on Facebook: 2015, 2014, 2013 (part 1 and part 2),  2011, and 2010. I seem to have skipped 2012. Flipping through all of them, it appears I have a few obsessions ….
Want wonderful art delivered weekly to your inbox? Members of my free Sunday Recommendations list (email DuranteDianne@gmail.com) receive three art-related suggestions every week: check out my favorites from last year's recommendations. For more goodies, check out my Patreon page.