The Fogg Museum at Harvard University opened in 1895 in a Renaissance-style  building designed by Richard Morris Hunt, whose Metropolitan Museum Wing D (facing Fifth Avenue) was completed within the same decade. That building has been replaced with one in Georgian Revival. The Fogg has strong holdings in Western art from the Middle Ages to the present, particularly Italian Renaissance, Pre-Raphaelite, and French 19th-century.
The Fogg's website is unimpressive: many of the artworks are shown in black and white only, and those in color have very low-res photos. Sometimes even the most basic information on the artist and subject are lacking. Full disclosure: I haven't (yet) visited the Fogg. I found works below in Edgard Peters Bowron's European Paintings Before 1900 in the Fogg Art Museum.
Abigail Bromfield Rogers by John Singleton Copley, 1784
This one is my absolute favorite among works at the Fogg. Abigael/Abigail Bromfield Rogers (Mrs. Daniel Denison Rogers, 1753-1791) was Copley's step-niece. The Founders Archive has a charming letter to her from Abigail Adams, who's complaining that she's been left all by her lonesome in New York in September 1790, when most of the government had moved to Philadelphia. (Per the Residence Act: "Wouldn't you like to work a little closer to home?")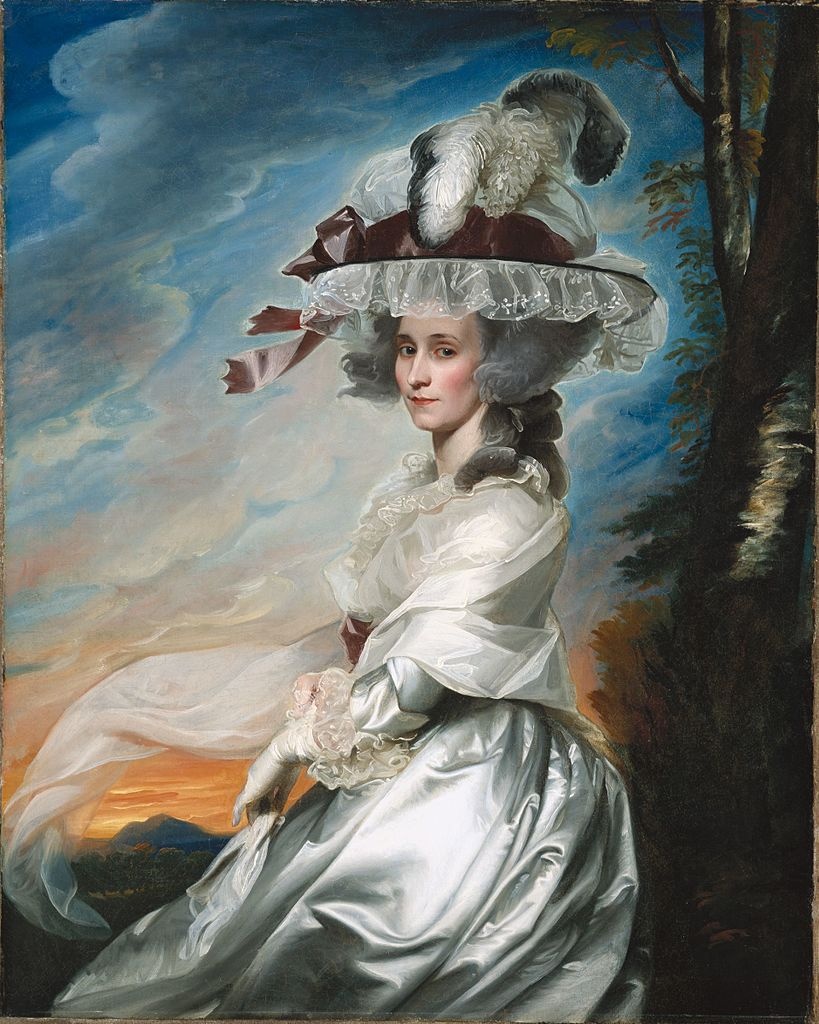 Self-Portrait with an Easel, by Nicolas Régnier, ca. 1620-1625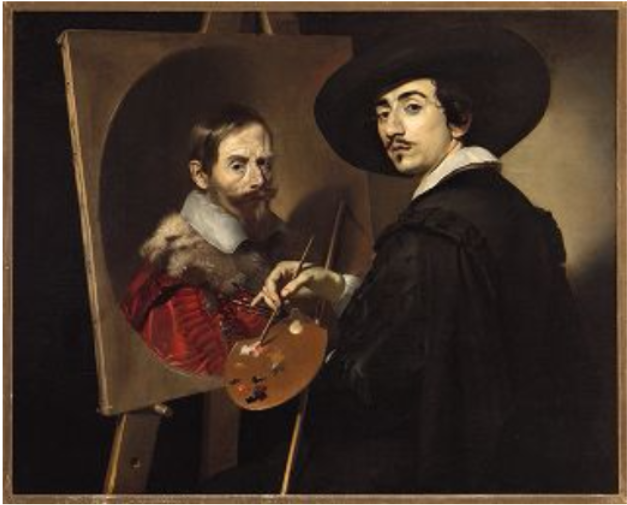 This one caught my eye because I assumed the "self-portrait" in the title meant he was painting a portrait of himself – and I wondered what he was trying to say by making himself look so very different in the painting on the easel. But in fact, it's a self-portrait Régnier painting a portrait of someone else, possibly Marchese Vincenzo Giustiniani, patron of Régnier and former patron of Caravaggio. (Hmm, there's a comment I need to change in that post, after working through the current draft of Innovators in Painting …)
Self-Portrait by Jean-Auguste-Dominique Ingres, 1859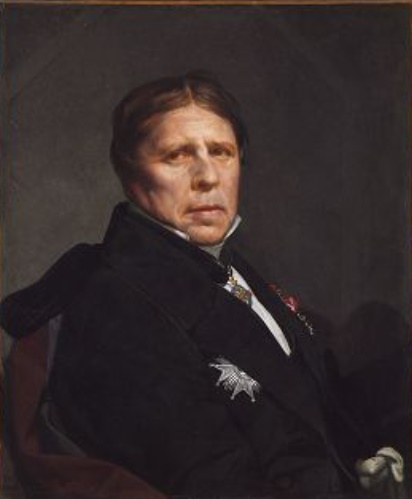 This is another not-so-good image from the Fogg's website. If you like details (Ingres certainly did!) you might want to look instead at the similar, higher-resolution self-portrait from 1864 at the Uffizi.
This is how Ingres (1780-1867) actually looked at about this time. Although he painted with extreme detail, he did not believe a painting should attempt to reproduce reality the way a photograph did.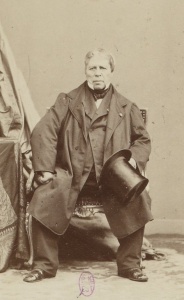 The Fogg Museum's page states that this is the only self-portrait by Ingres, ignoring the one from 1804 at the Musée Condé in Chantilly (reworked later). Tut, tut.
In the Sierras / Lake Tahoe by Albert Bierstadt, 1868
Does Lake Tahoe still look this beautiful?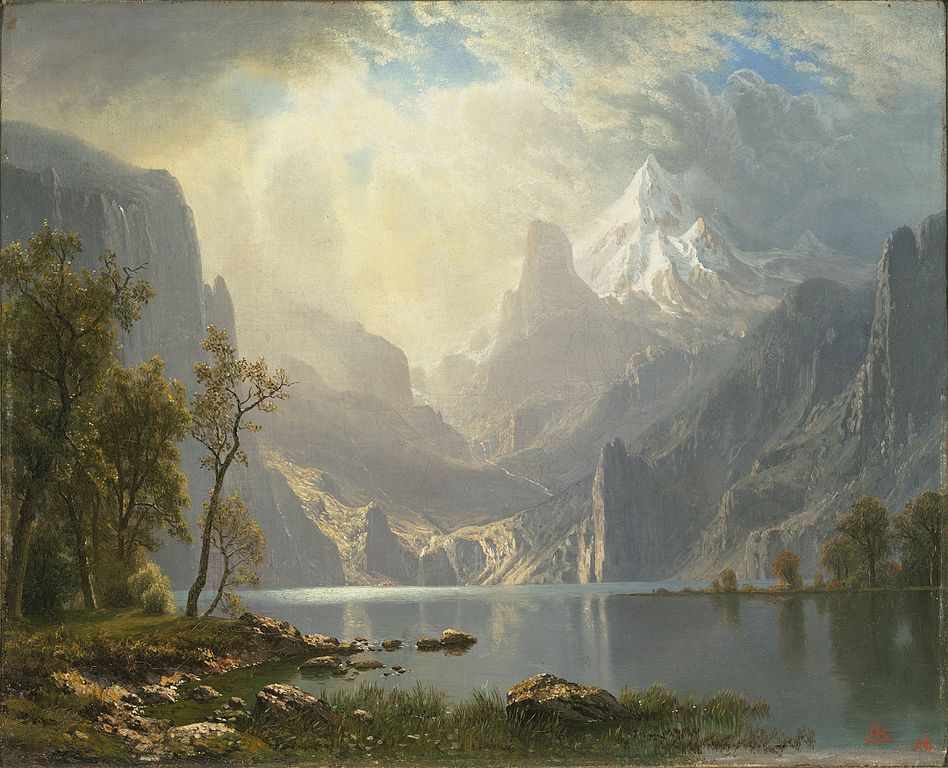 Gare Saint-Lazare, Arrival of a Train, by Claude Monet, 1877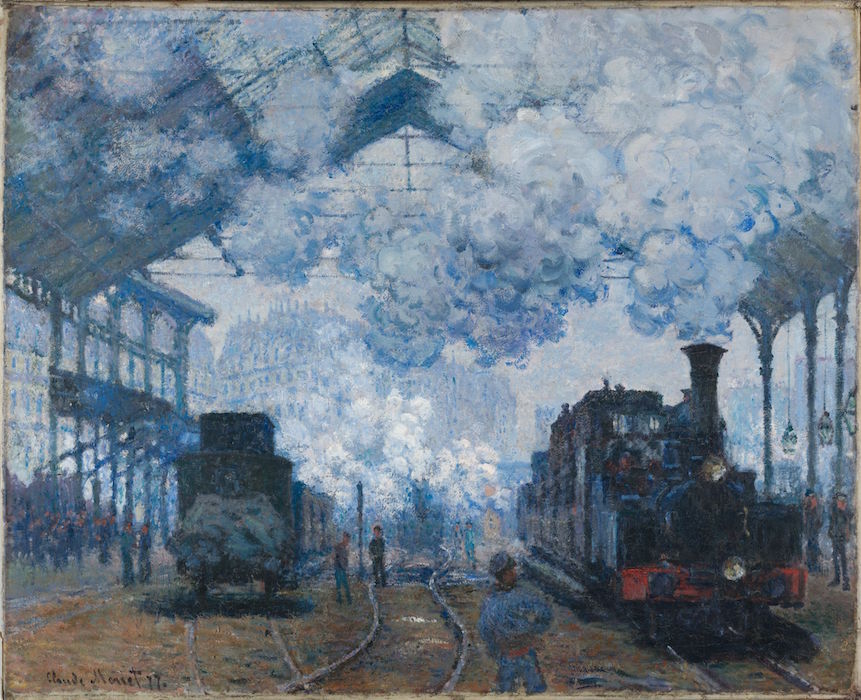 I like paintings of industrial subjects – and there aren't many of them, especially in the mid- to late nineteenth century. The Gare Saint-Lazare railroad terminal is today the second busiest in Paris. Monet did a dozen paintings of the station, three of which are at the Musee d'Orsay in Paris: see this article. The Fogg's page on this painting, with a much crappier photo, is here.
More
Near-misses: Walter Greaves, Whistler and His Mother. (Did she never move from that chair? Psycho much?) Toulouse-Lautrec, The Hangover. Jacques-Louis David, Emmanuel-Joseph Sieyes, 1817. Jean-Baptiste Perronneau, Bonaventure Journu, 1767 (because he looks like Ian Kahn portraying George Washington in Turn). Ary Scheffer, Marquis de Lafayette, 1822: a 21 3/4 x 14 1/2 inches version of the much larger (92 x 62 inches) portrait of Lafayette given by Scheffer to the U.S. House of Representatives. If you've read up on Lafayette's life, it'll be a very familiar image.
Want wonderful art delivered weekly to your inbox? Members of my free Sunday Recommendations list (email DuranteDianne@gmail.com) receive three art-related suggestions every week: check out my favorites from last year's recommendations. For more goodies, check out my Patreon page.