I posted on the Tappan Zee in April 2016 and June 2016. I am so jealous of my friend Al M., who gets to see the progress from a train on the way to work!
Here's the bridge in April 2016, from the east side of the Hudson.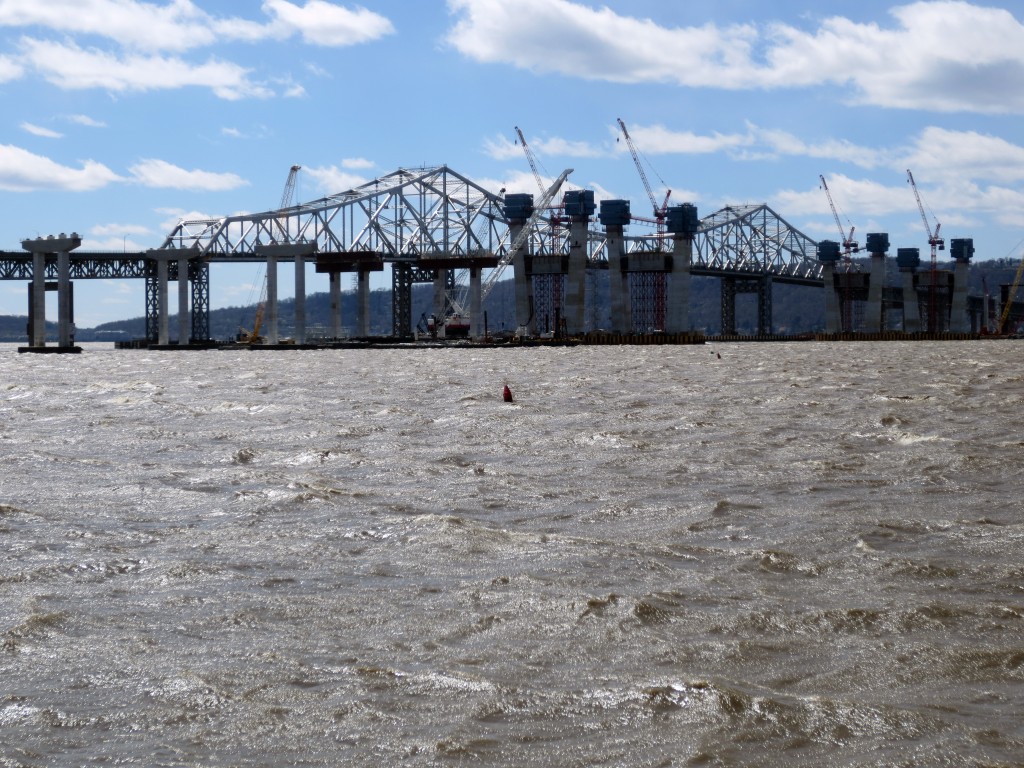 This one was taken from the old bridge in May 2016.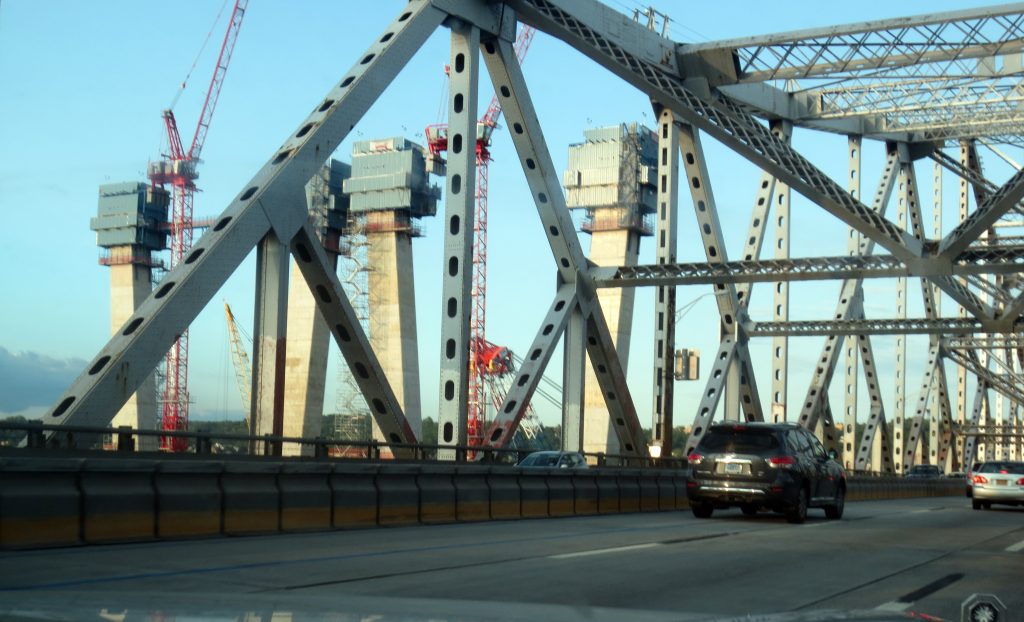 By November 2017, one of the new roadways was now open, carrying all traffic. The old bridge was being demolished. This photo was taken from the west bank of the Hudson. If you zoom in, you can see that there's no traffic on the old bridge, just construction vehicles.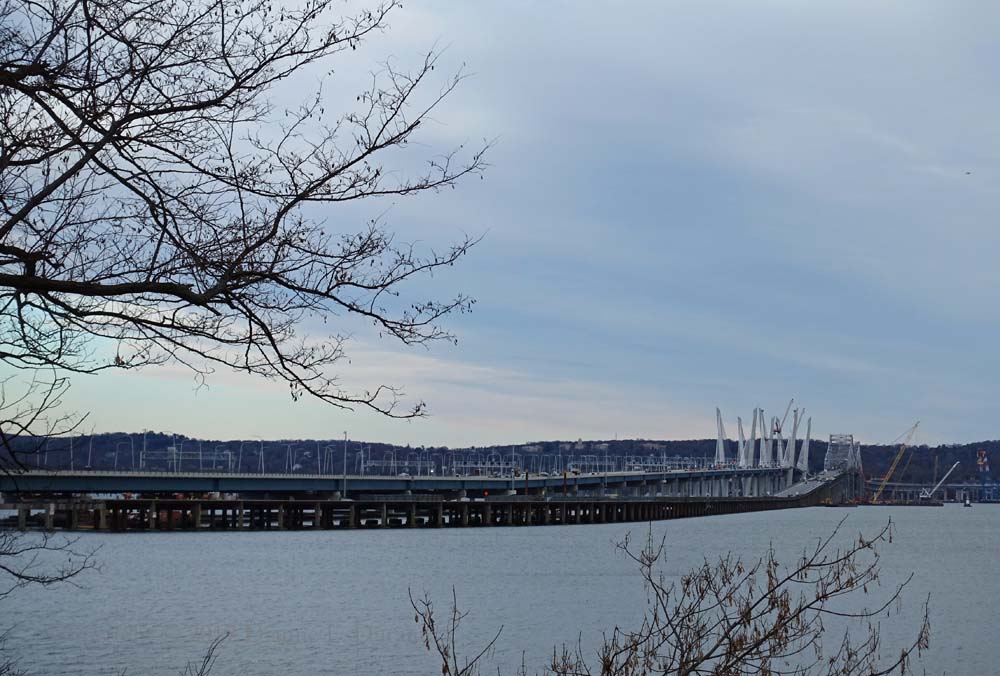 This was taken while crossing the bridge. The second new cable-stay span, between the span we're on and the old bridge, is still under construction.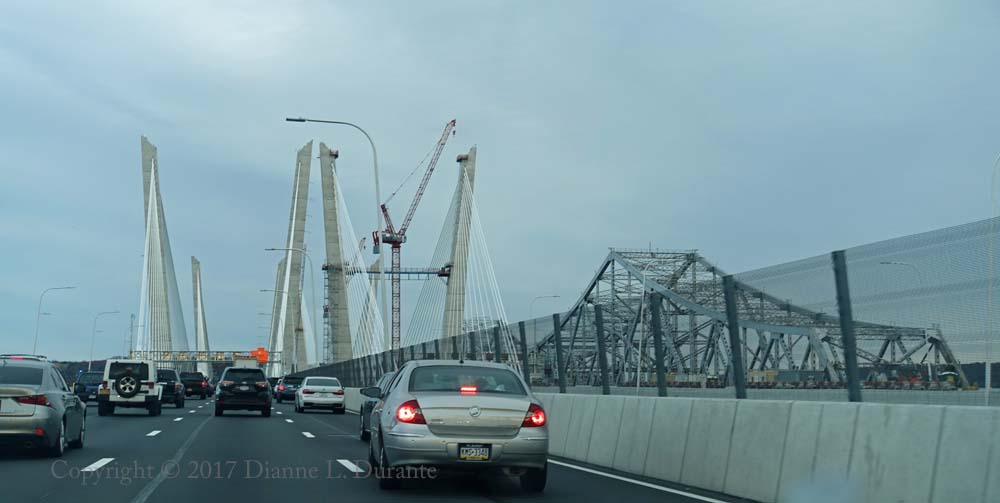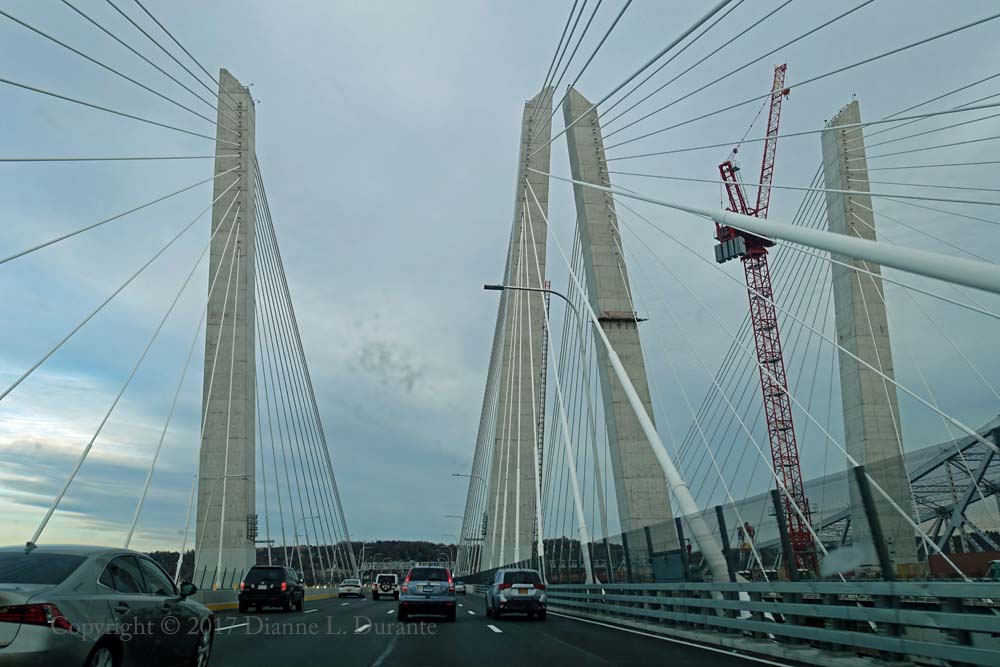 More
Click on Bridges in the Obsessions cloud (lower right) for posts on the new Tappan Zee, Kosciuszko, and Goethals Bridges.
Want wonderful art delivered weekly to your inbox? Members of my free Sunday Recommendations list (email DuranteDianne@gmail.com) receive three art-related suggestions every week: check out my favorites from last year's recommendations. For more goodies, check out my Patreon page.