The  Isabella Stewart Gardner Museum is a few blocks from the Museum of Fine Arts in Boston. Isabella Stewart (b. 1840), daughter of a wealthy New York merchant, grew up in Manhattan and Paris and married Jack Gardner, a wealthy Bostonian. In 1891, with a bequest of $1.75 million from her father, Isabella and Jack began collecting art on a major scale. Modeled on a Venetian palazzo, the building they designed to house their collection includes a memorable courtyard with Roman, Byzantine, Romanesque, Gothic, and Renaissance elements. Jack died before the building was complete. Isabella, who installed living quarters for herself at the top of the building, arranged the collection personally before the museum opened to the public in 1903. Among her quirks was a dislike for labels: hence one image on Wikipedia (a Tiepolo?) is titled "Fat Babies in Heaven". When Isabella died in 1924, she left orders that the building and her arrangement of art not be altered. Although some upgrades have been made for security and preservation, the Gardner museum remains a reflection of its creator's personality.
Botticelli, The Madonna of the Eucharist, ca. 1470
I can take or leave the angel and the child, but the woman in Botticelli's painting is stunning.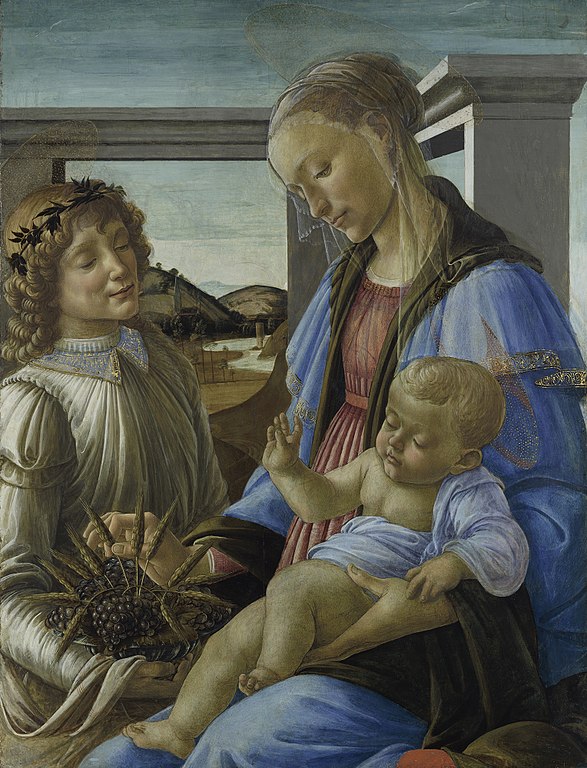 John Singer Sargent, El Jaleo, 1882
And now a very different kind of woman … Sargent painted this 6 x 12 foot work after spending several months in Spain. Jaleo means "ruckus", and is also used in the name of a dance, jaleo de jerez, literally "the ruckus of Jerez". Jerez (or Xerez), in southern Spain near Cadiz, is where "sherry" comes from.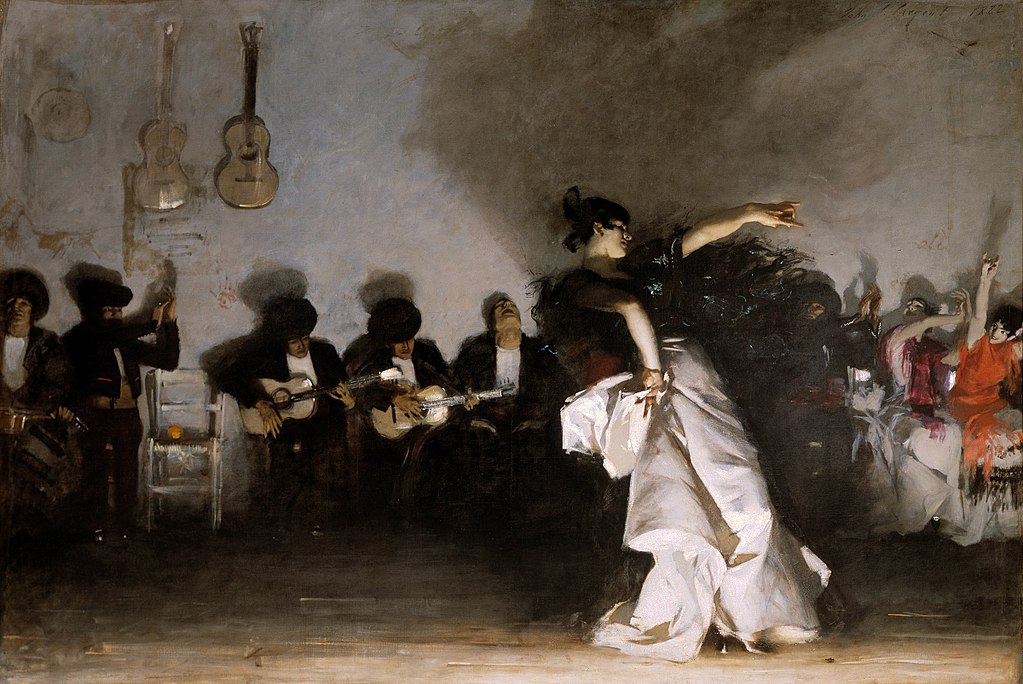 Ralph Curtis, Return from the Lido, 1884
I love this time of day, and I'm quite fond of Venice, too. I'll be on the lookout for more works by Curtis (1854-1922), an associate of John Singer Sargent whom I hadn't run across before.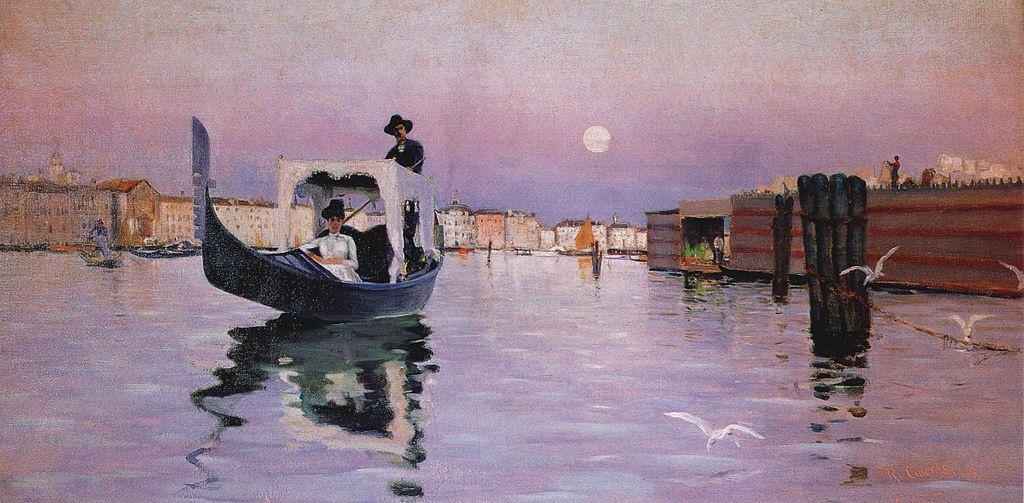 Dennis Miller Bunker, The Brook at Medfield, 1889
The colors, the light, the textures: I grew up on a farm, but our meadows never looked like this.  Bunker (1861-1890) is another painter I'd never run across, but will watch for now.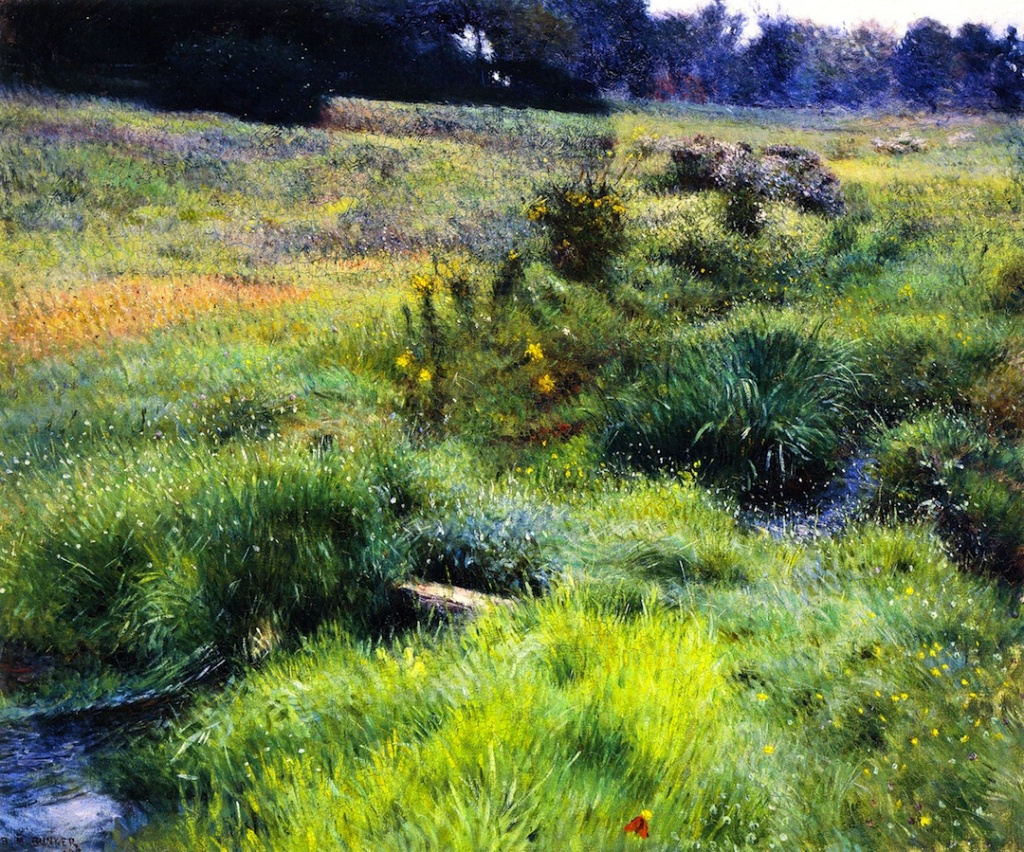 Anders Zorn, Isabella Stewart Gardner in Venice, 1894
I love the energy of Isabella's pose in this painting, although the extremely impressionistic style is beyond what I like for portraits.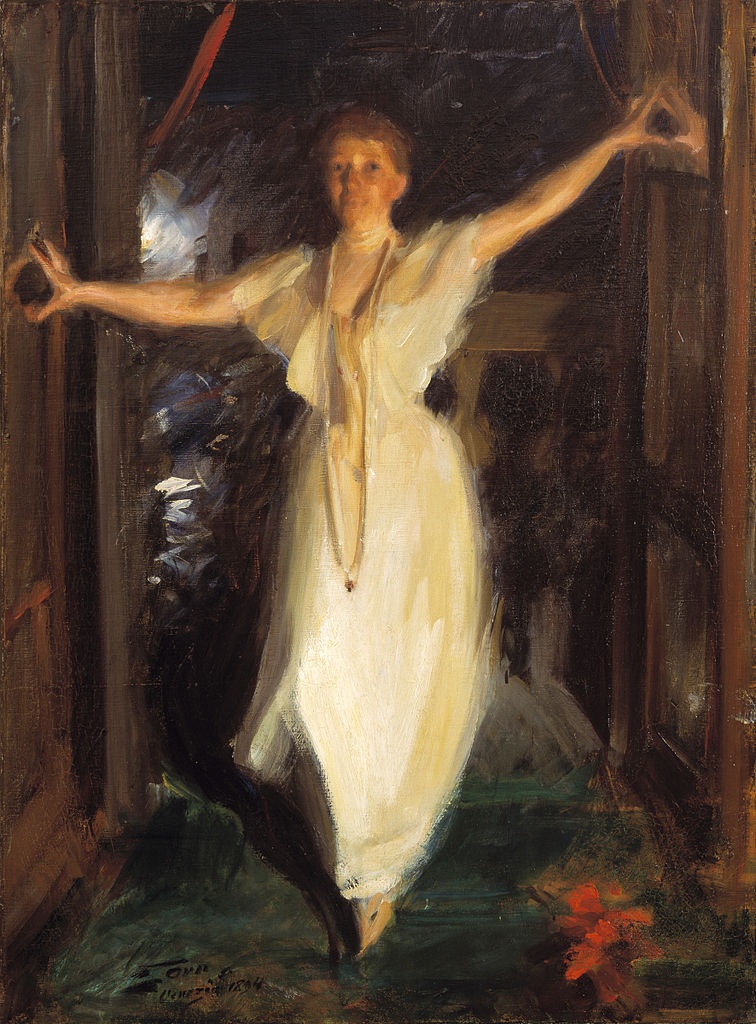 More