For earlier photos, see the Bridges tag in the Obsessions cloud at right.
For a short time in the summer of 2017, the old and new Kosciuszko Bridges (1939 and 2017) crossed Newtown Creek side by side.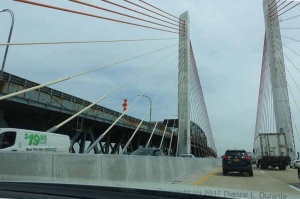 Since it's above a navigable waterway, the center span of the old bridge was dismantled piece by piece. The spans at either end were brought down by controlled demolition in early October 2017. Soon afterwards, a peculiar series of zigzag pieces was visible when crossing the new bridge.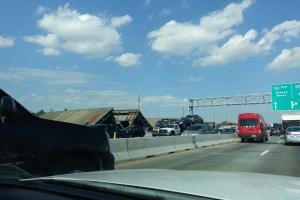 My husband and I, who are insatiably curious about New York infrastructure, visited the site of the old bridge a few weeks ago. For the equally curious, here are pics.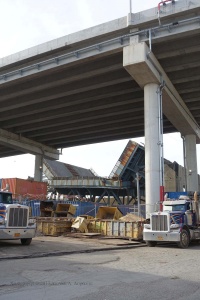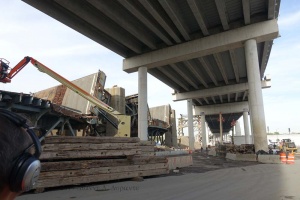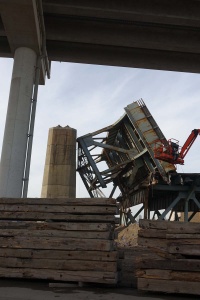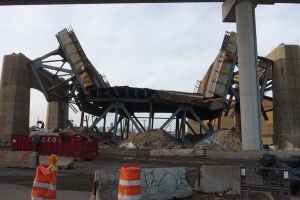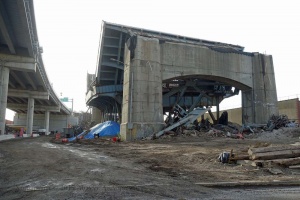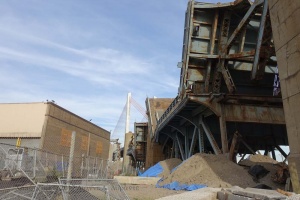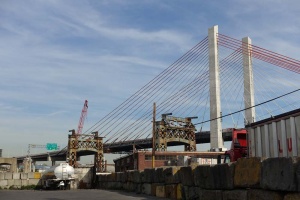 Progress on the Goethals Bridge (Staten Island to New Jersey)
I think the Goethals is winning the race. This photo was taken October 22, 2017. The Kosciuszko Bridge will get a second span, but the remains of the old bridge have to be removed first.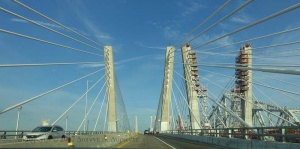 More
Want wonderful art delivered weekly to your inbox? Members of my free Sunday Recommendations list (email DuranteDianne@gmail.com) receive three art-related suggestions every week: check out my favorites from last year's recommendations. For more goodies, check out my Patreon page.