Three major bridge replacements have been in progress in the Tristate area during the past few years. The Goethals Bridge, dating to the 1920s, connects Elizabeth, New Jersey, with the north end of Staten Island. Like the new Tappan Zee and the new Kosciuszko, it's a two-part cable-stay bridge, and like the new Kosciuszko, it will have  a pedestrian walkway. (Hurrah! I love walking bridges.) On June 10, one span opened for traffic, and the old bridge was shut down. The second span is under construction. More details on Wikipedia.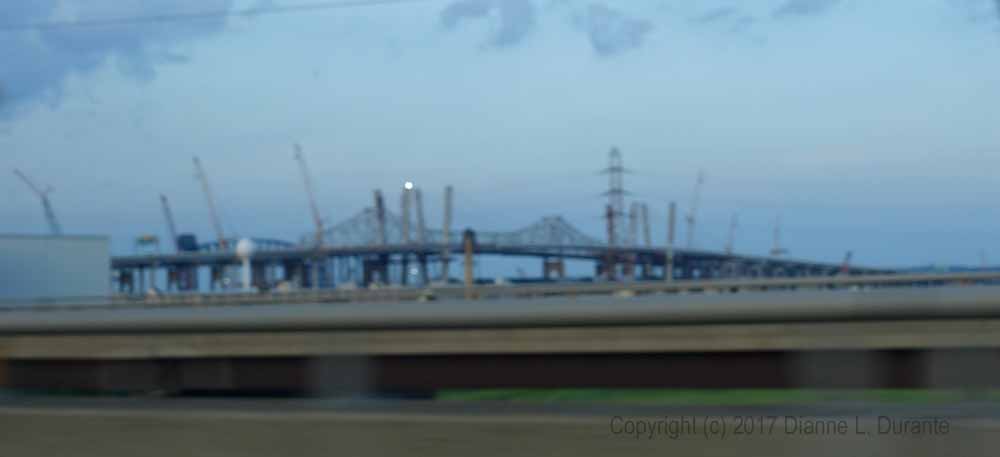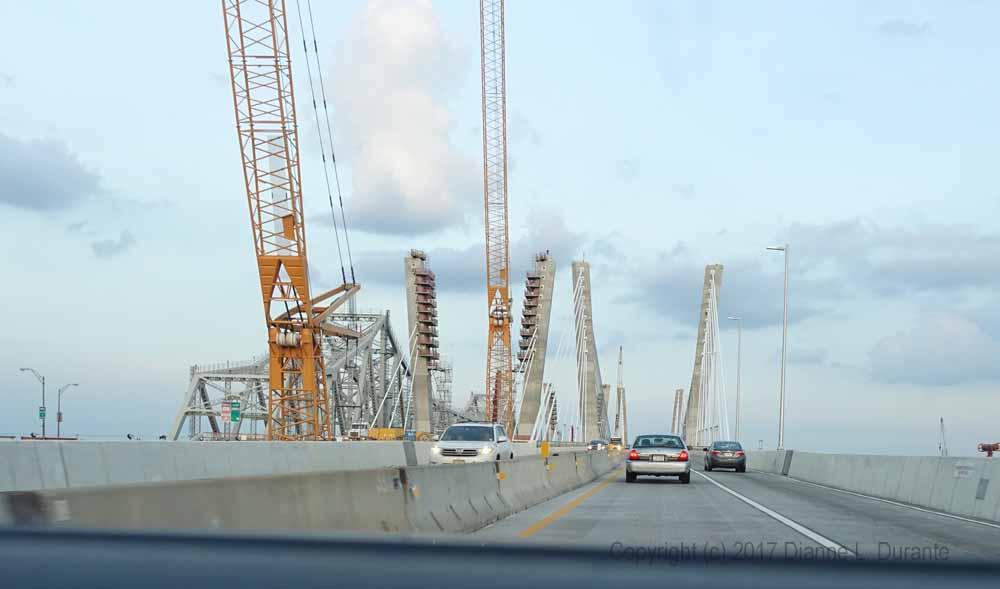 Braley
The Goethals Bridge is named for Major General George Washington Goethals (GOTH'lls), who supervised construction of the Panama Canal – so this bridge-related poem seems appropriate. If you don't know what Culebra and Gatun refer to, read David McCullough's The Path Between the Seas: The Creation of the Panama Canal, 1870-1914.
At Your Service: The Panama Gang
by Berton Braley
Here we are, gentlemen; here's the whole gang of us,
Pretty near through with the job we are on;
Size up our work – it will give you the hang of us
South to Balboa and north to Colon.
Yes, the Canal is our letter of reference;
Look at Culebra and glance at Gatun;
What can we do for you – got any preference –
Wireless to Saturn or bridge to the moon?
Don't send us back to a life that is flat again,
We who have shattered a continent's spine;
Office work – Lord, but we couldn't do that again.
Haven't you something that's more in our line?
Got any river they say is uncrossable?
Got any mountains that can't be cut through?
We specialize in the wholly impossible,
Doing things "nobody ever could do."
Take a good look at the whole husky gang of us.
Engineers, doctors and steam-shovel men;
Taken together you'll find quite a few of us
Soon to be ready for trouble again.
Bronzed by the tropical sun that is blistery,
Chockful of energy, vigor and tang,
Trained by the task that's the biggest in history –
Who has a job for this Panama Gang?
More
One span of the new Kosciuszko Bridge opened to traffic in April 2017: posts on that here.
The  Tappan Zee is still in progress: posts here.
Want wonderful art delivered weekly to your inbox? Members of my free Sunday Recommendations list (email DuranteDianne@gmail.com) receive three art-related suggestions every week: check out my favorites from last year's recommendations. For more goodies, check out my Patreon page.