The Art Renewal Center sponsors an annual competition for contemporary realistic art. Since the winning paintings don't usually go on tour, I was delighted to see that for a short time, the winners are on view in New York City, at the Salamagundi Club. Admission to the ARC exhibit is $15 (the price of a movie ticket in NYC) – worth every penny. The exhibition is up until Thursday February 4th, by which time today's blizzard will be history.
Taking photos was allowed, so here are some of my favorites. I'm assuming it's OK to post them for purposes of drawing attention to the exhibition, and I do want to persuade as many of you as possible to go see the show! If you can't go, I've given you links to the artists' websites, so you can enjoy more of their works and considerably better pictures.
Note: I ignored all the labels the first time through, then went through and read labels for the ones that I liked most. Photos of the labels for the works in this post are at the end of the post: search the artist's name and you'll find the relevant label.
Arantzazu Martinez, Absolute Trust: Sleeping Beauty
This is my favorite, the one I went to the show to see. It's about 8 feet high. (Top is blown out by a ceiling light.)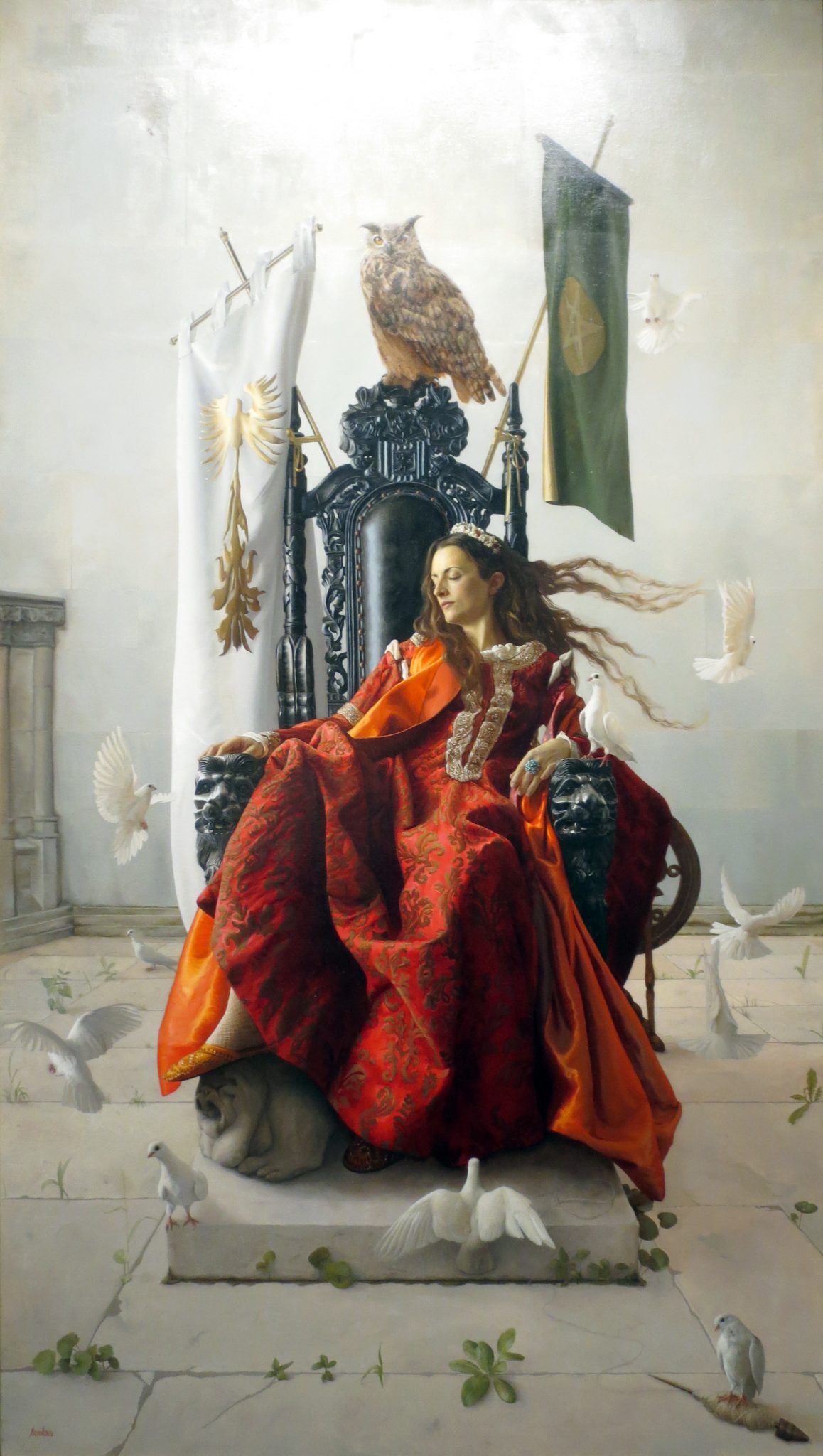 Once I got past the JBL (blown away!) effect, I started looking at the painting from the lower edge and thinking about why the artist made the choices she did. Why are there plants in the pavement? Why are the birds flying? What's that doodah in the lower right corner? How would my reaction change if the figure looked 15 years old rather than 30- or 40-something? How would it change if she were dressed in icy blue?
See more of Martinez's work here.
Incidentally, it makes me very happy that the market for realistic art is strong enough that artists in this exhibition can price their works well into 5 figures. This one is $84,000.
Vallejo, Dreamer's Descent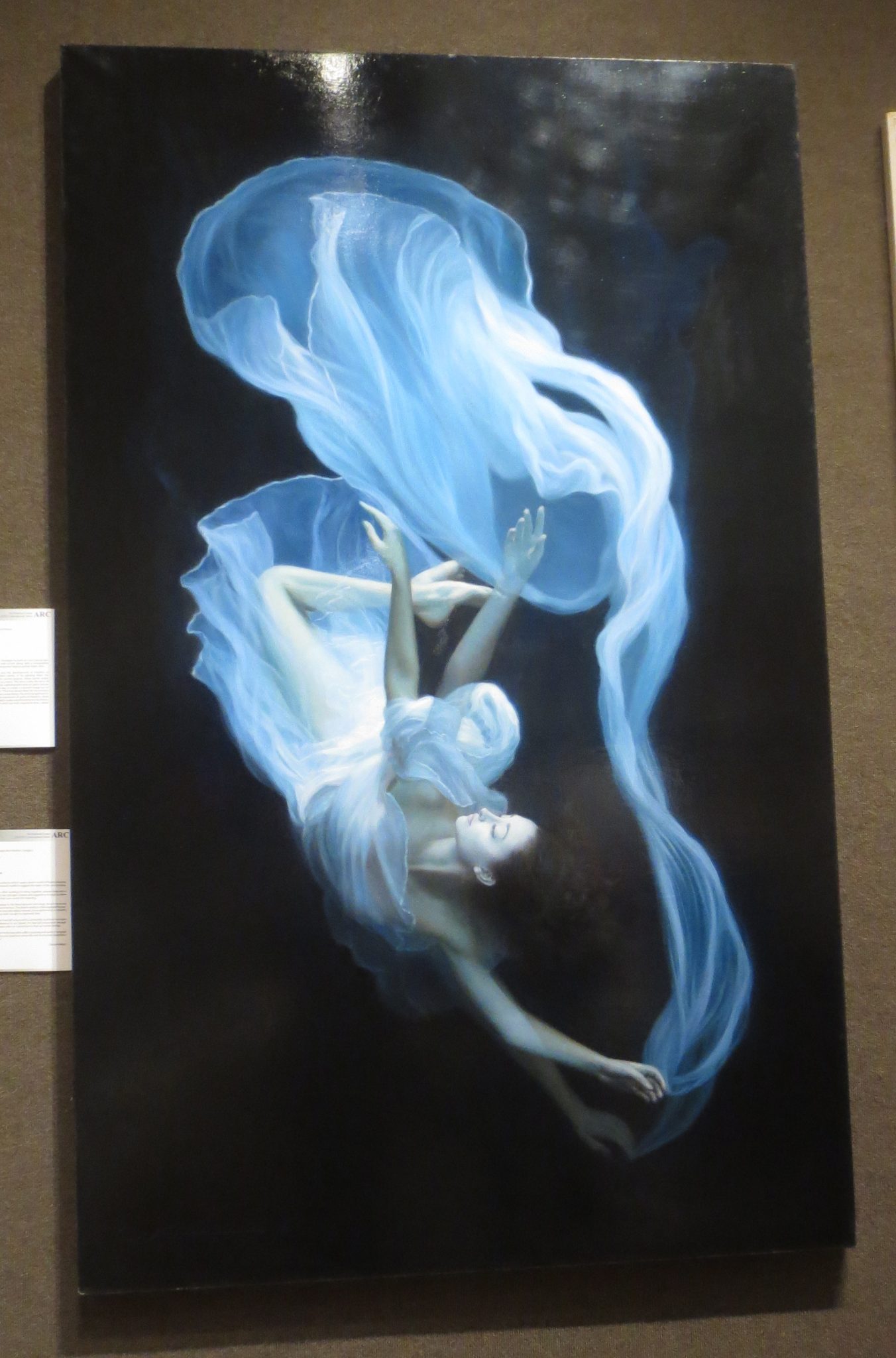 Artist's site here.
Lacey Lewis, Eartha Delights IV
A stunning painting of a burlesque dancer. Much better image on Lacey Lewis's website.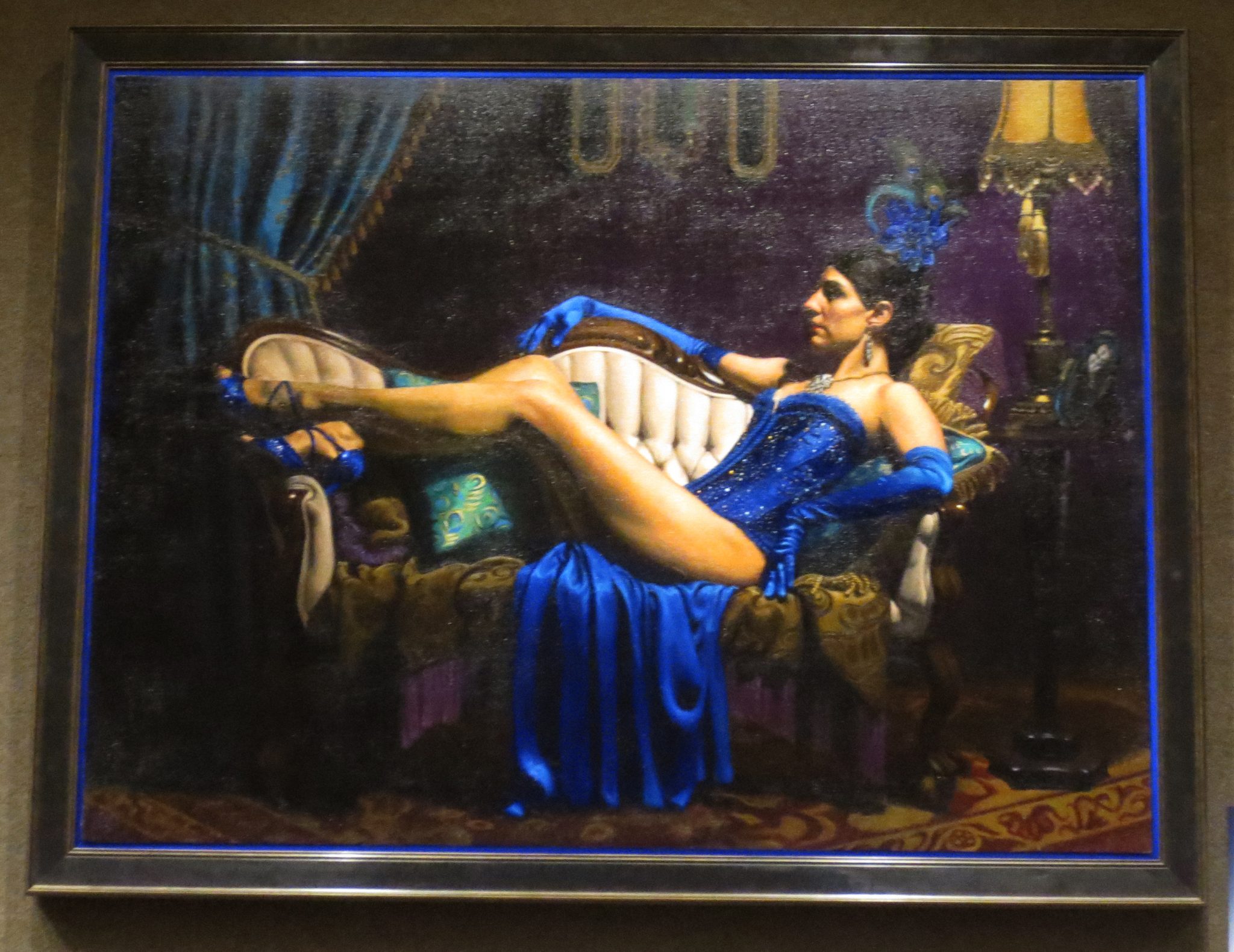 Marina Dieul, La Baigneuse
Charming. Website here. If I wanted a portrait of a kid, I'd commission this woman.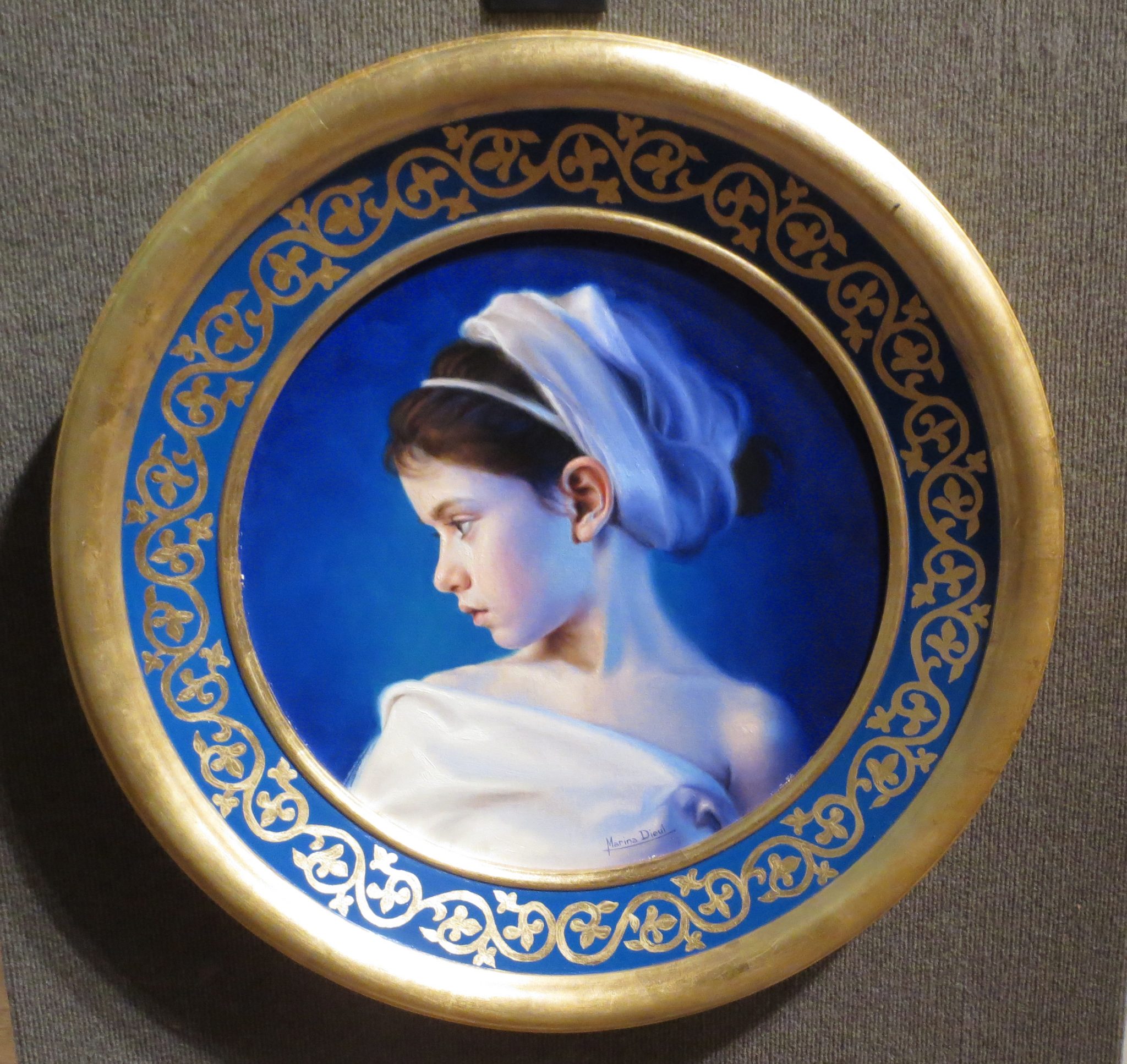 Jason Brady, Unblinding the Seer
The blindfold that turns into a feather … Brady's website is here. (Not very useful, Jason! Give us some pics!)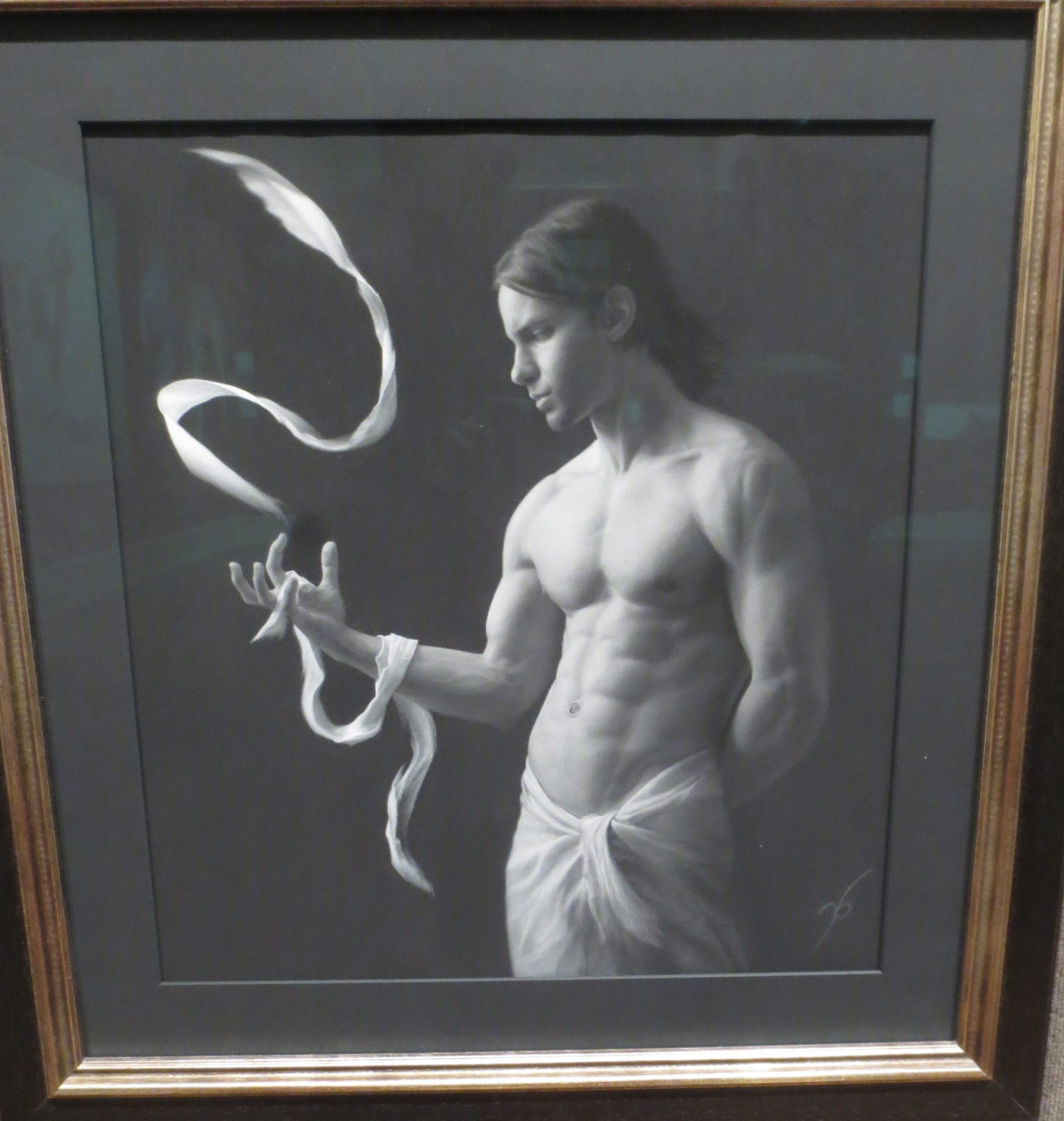 David Palumbo, The Fallen
My husband says we'd have to have a special room for this painting that we didn't visit often … but whew, it's a powerful image: a Valkyrie collecting the souls of the dead in World War I. Palumbo's site is here.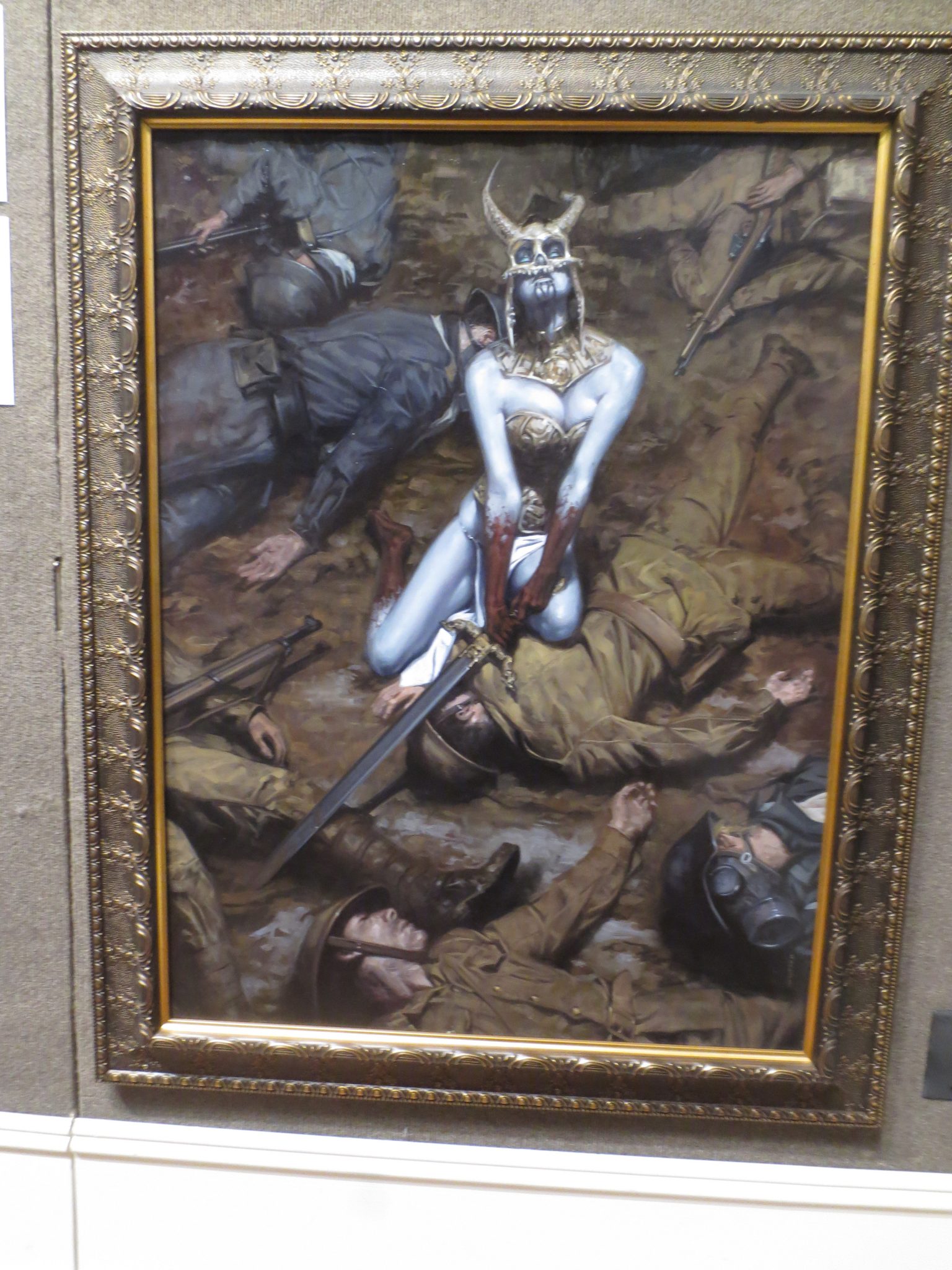 And because I don't want to leave you with that image:
Albert Ramos Cortes, Minotaur (part I)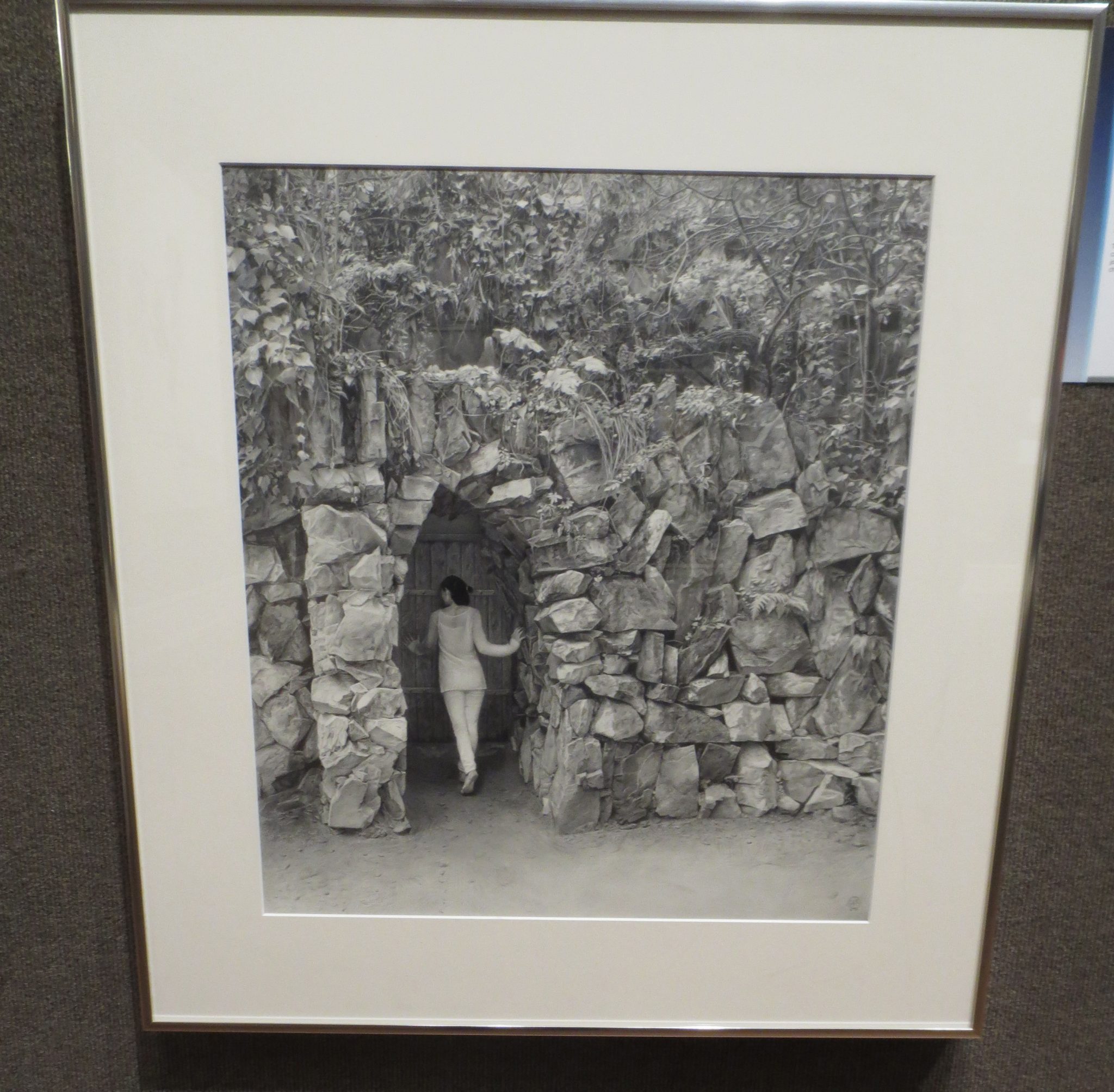 This one didn't grab me until I read the artist's comments on the label: "Entering a labyrinth can be a deliberate choice. Often times it is a random event and it occurs every second of every day of everyone's life. This first part of my diptych 'Minotaur' depicts the former, the heroic act of crossing a new and unknown threshold knowing that one might get lost with a monster waiting patiently in the dark … It is about daily struggles and colossal endeavors. It is about honoring the most sacred of all the journeys: the journey to become a hero."
The artist's website is here. (Alas, I can't find Minotaur part II.)
The Salmagundi Club
If I had the money and time to belong to a private club, the Salmagundi Club is the one I'd choose. Founded in 1871, its home is a fabulous brownstone at 47 Fifth Avenue (11th Street). You can enter free to see any of their regular exhibitions, or just to peer at the paintings on the wall that were done by members over the past century and a half.
Labels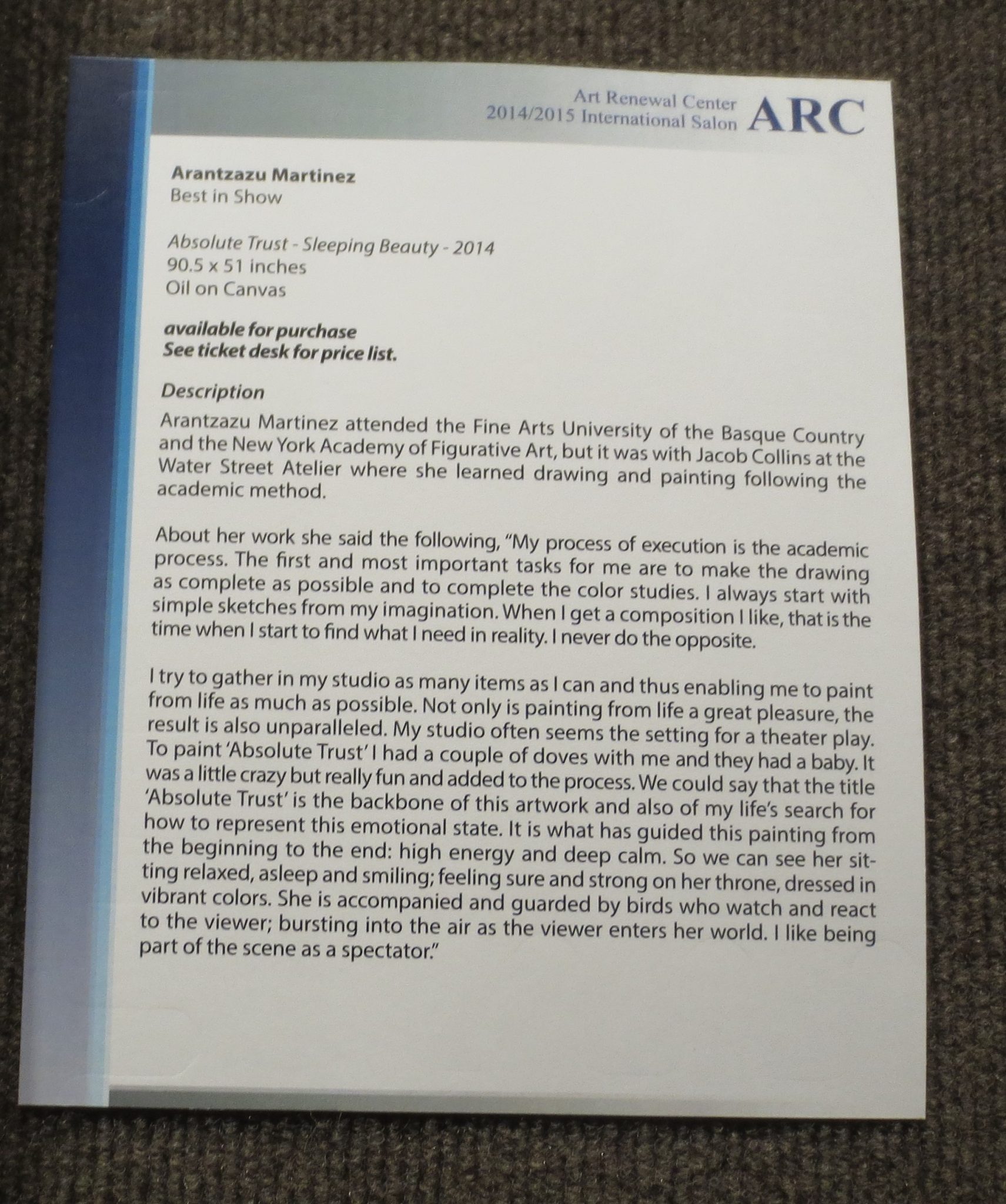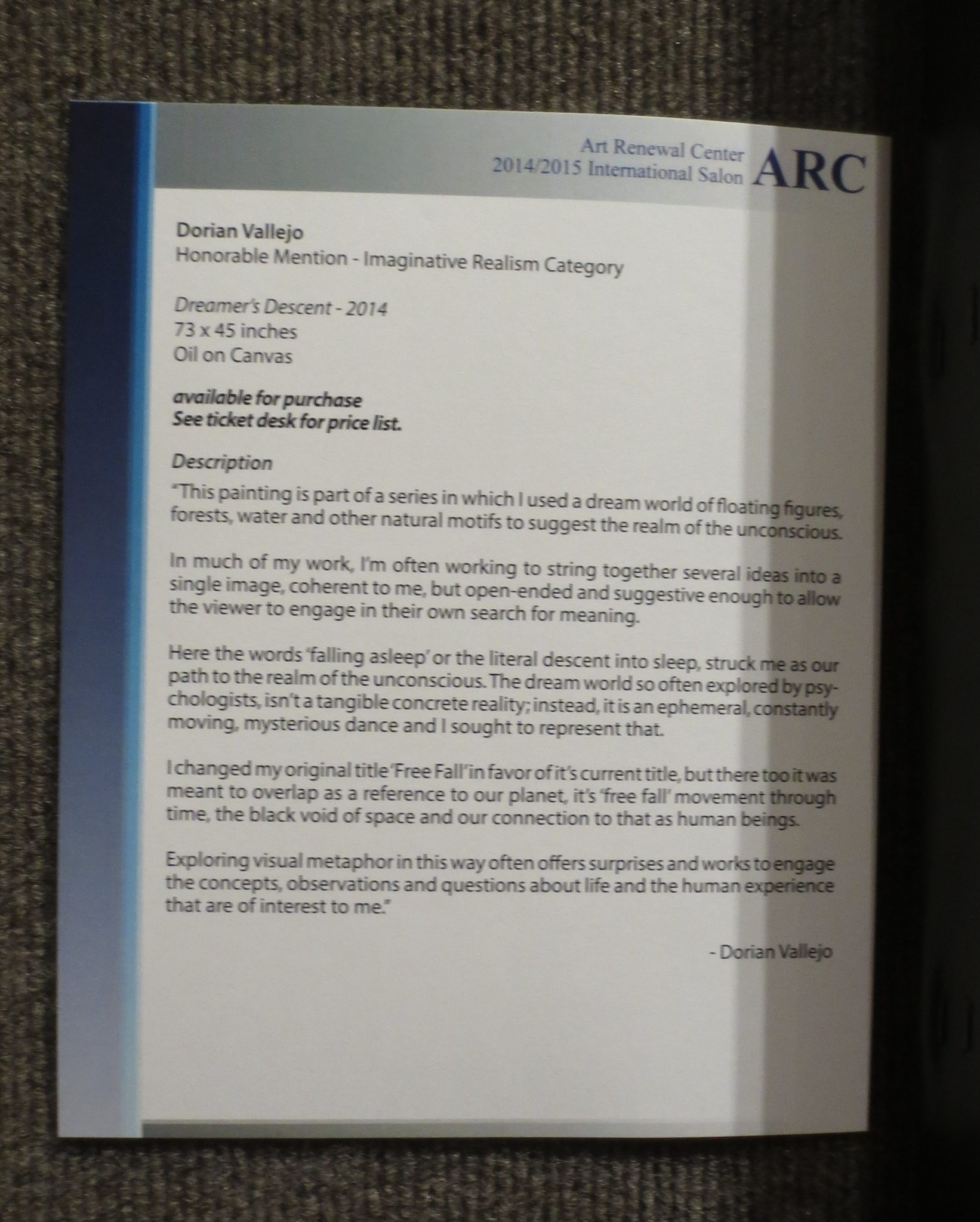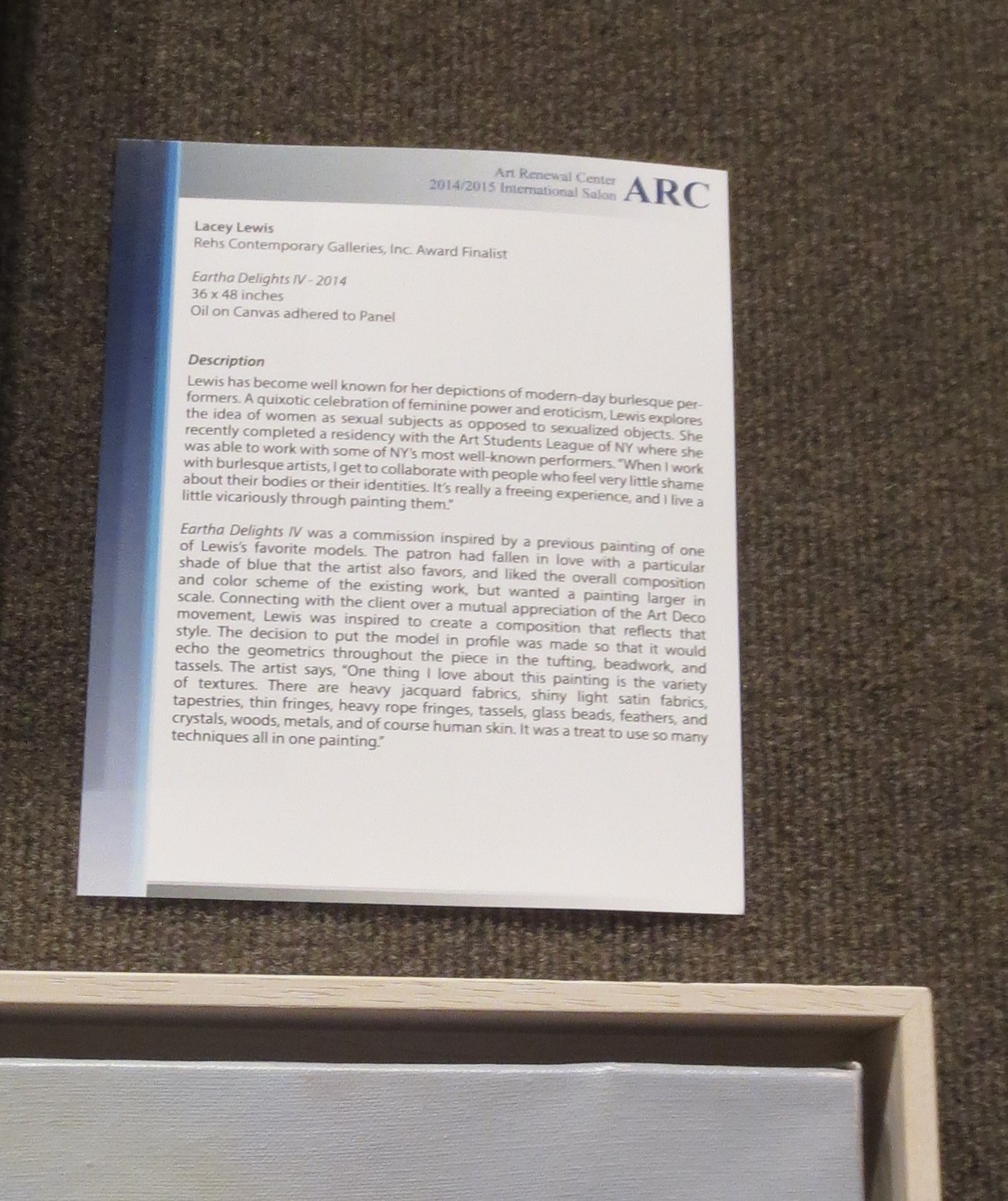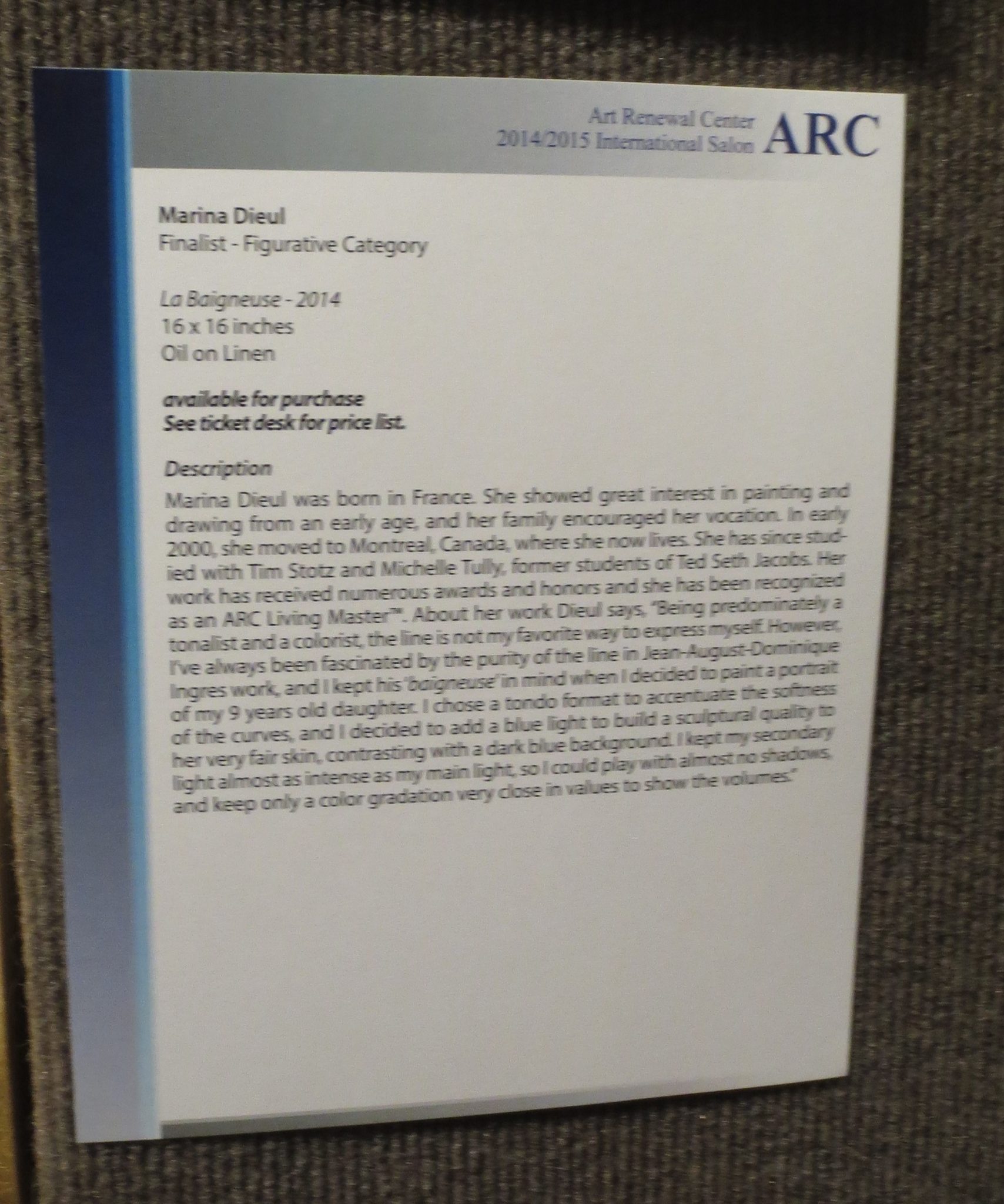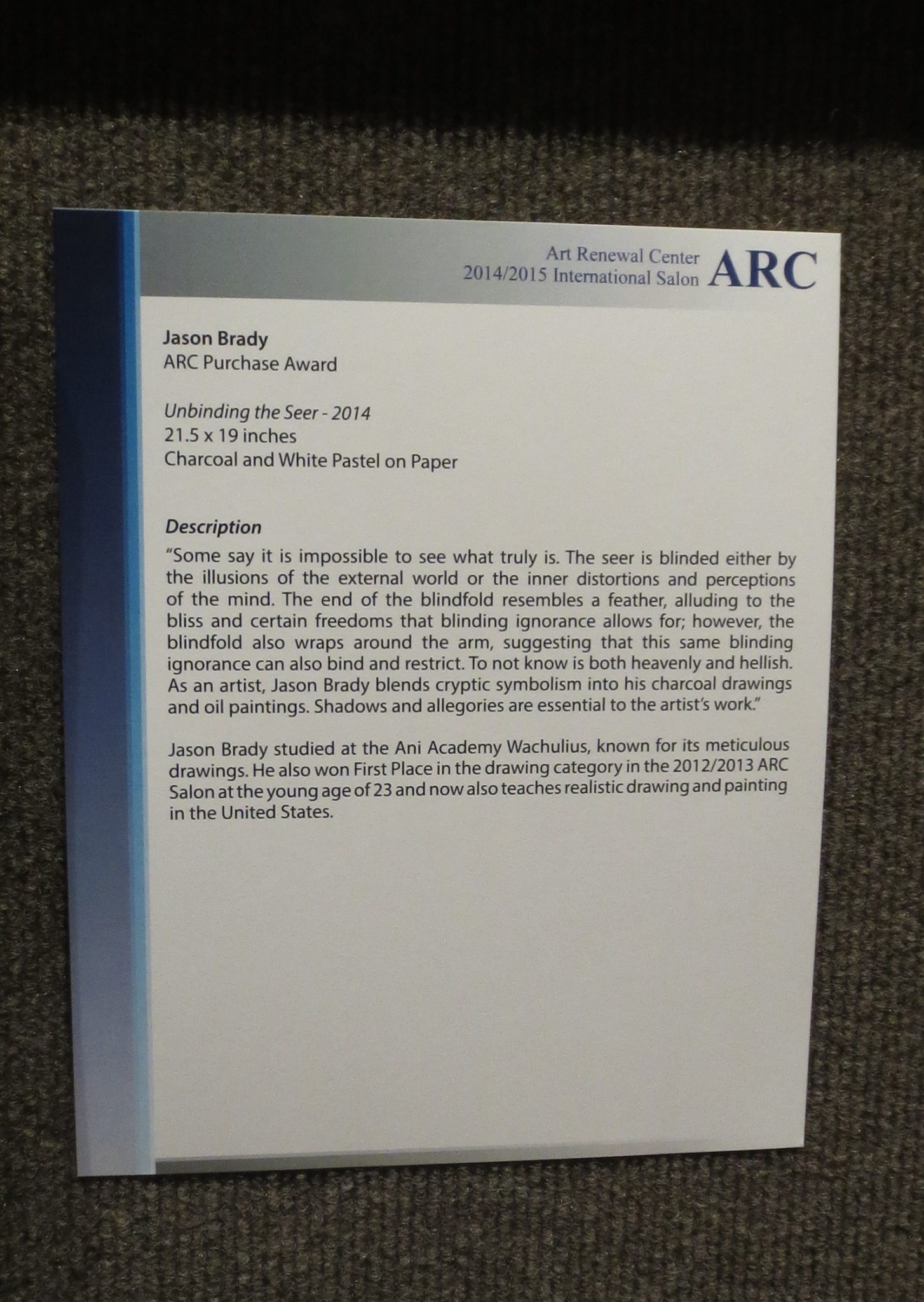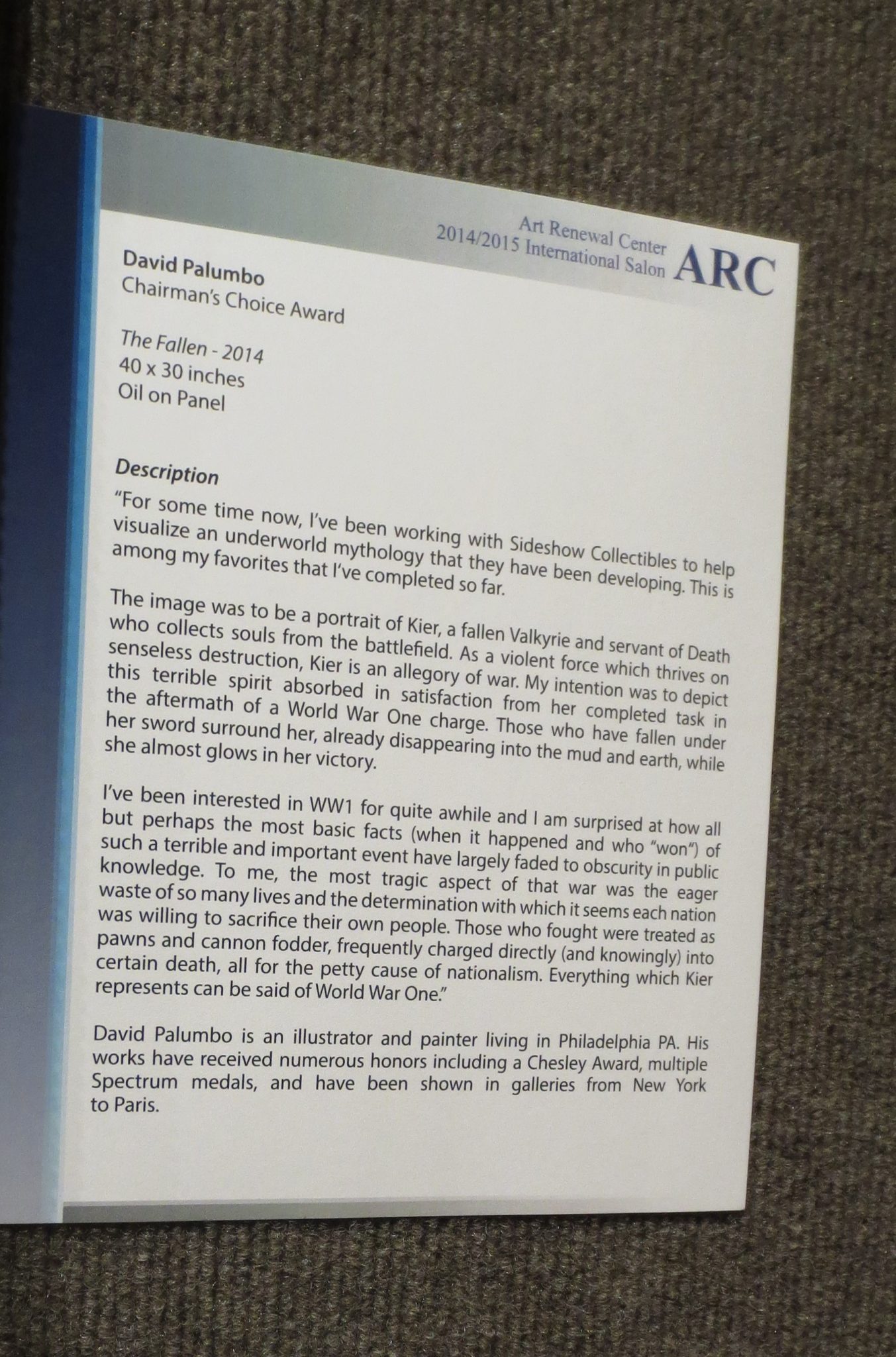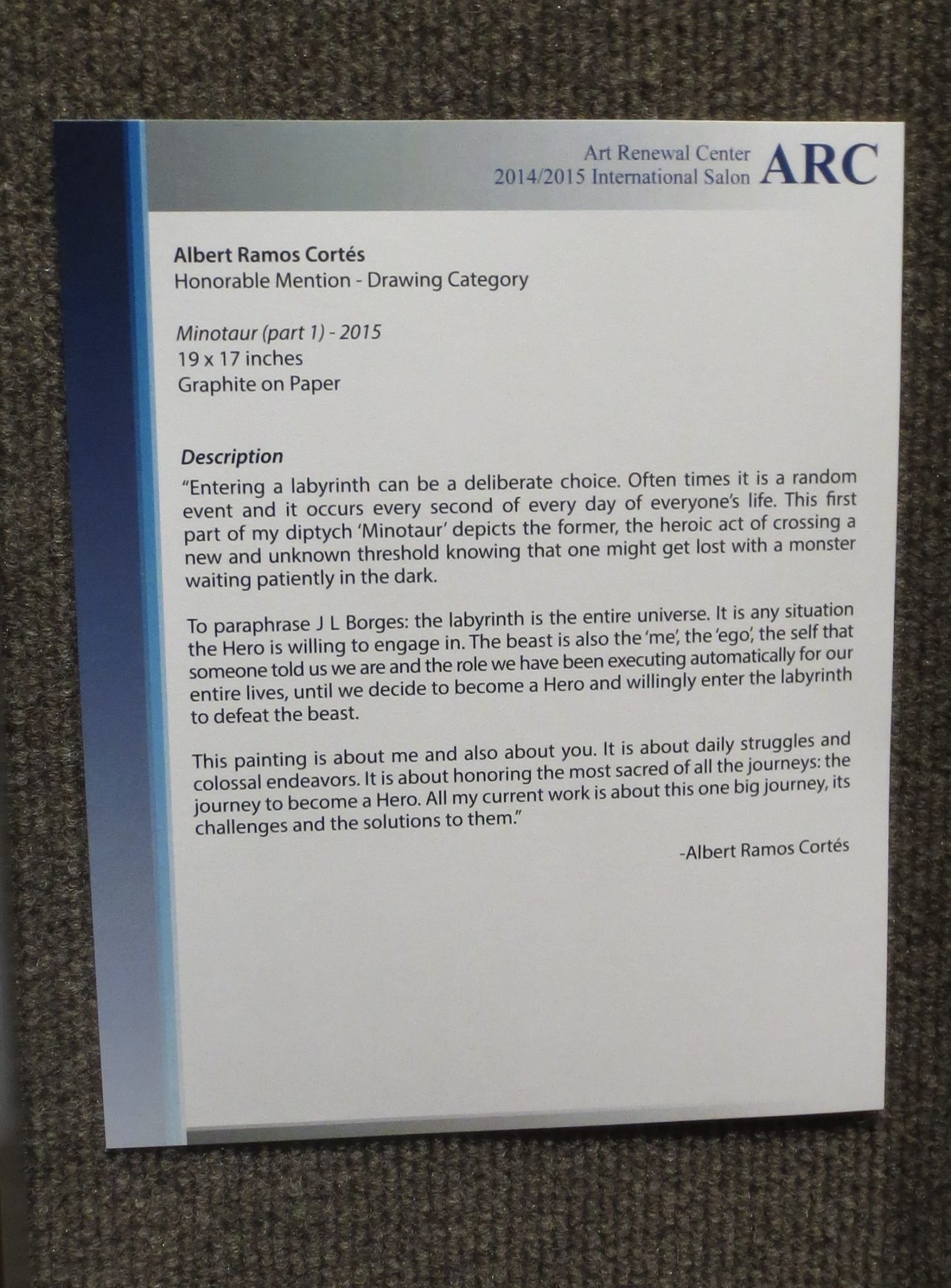 More
Want wonderful art delivered weekly to your inbox? Members of my free Sunday Recommendations list (email DuranteDianne@gmail.com) receive three art-related suggestions every week: check out my favorites from last year's recommendations. For more goodies, check out my Patreon page.