This site is usually dedicated to art that's inspiring, thought-provoking, skillfully executed, and/or breathtakingly beautiful … and once a year, I stretch that to include the fabulous decorations, clothing, and jewelry on display in Manhattan during the holiday season. Enjoy!
Decorations
The stars in the Time Warner Center's atrium were for years my favorite holiday decoration: see last year's Capitalist Christmas post. This year they've been bumped by the amazing light-and-music show at Saks Fifth Avenue.
And here are a couple still photos for good measure: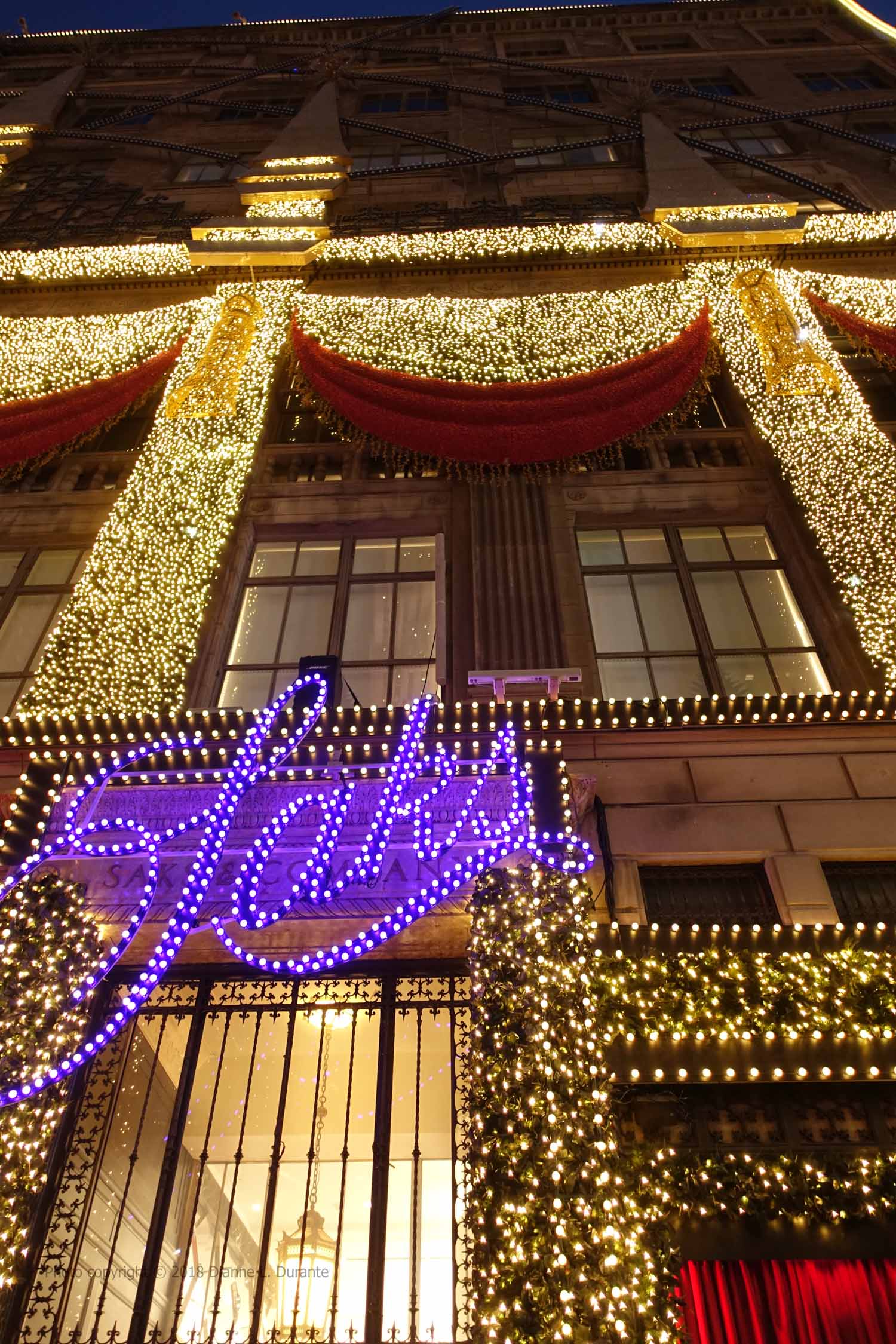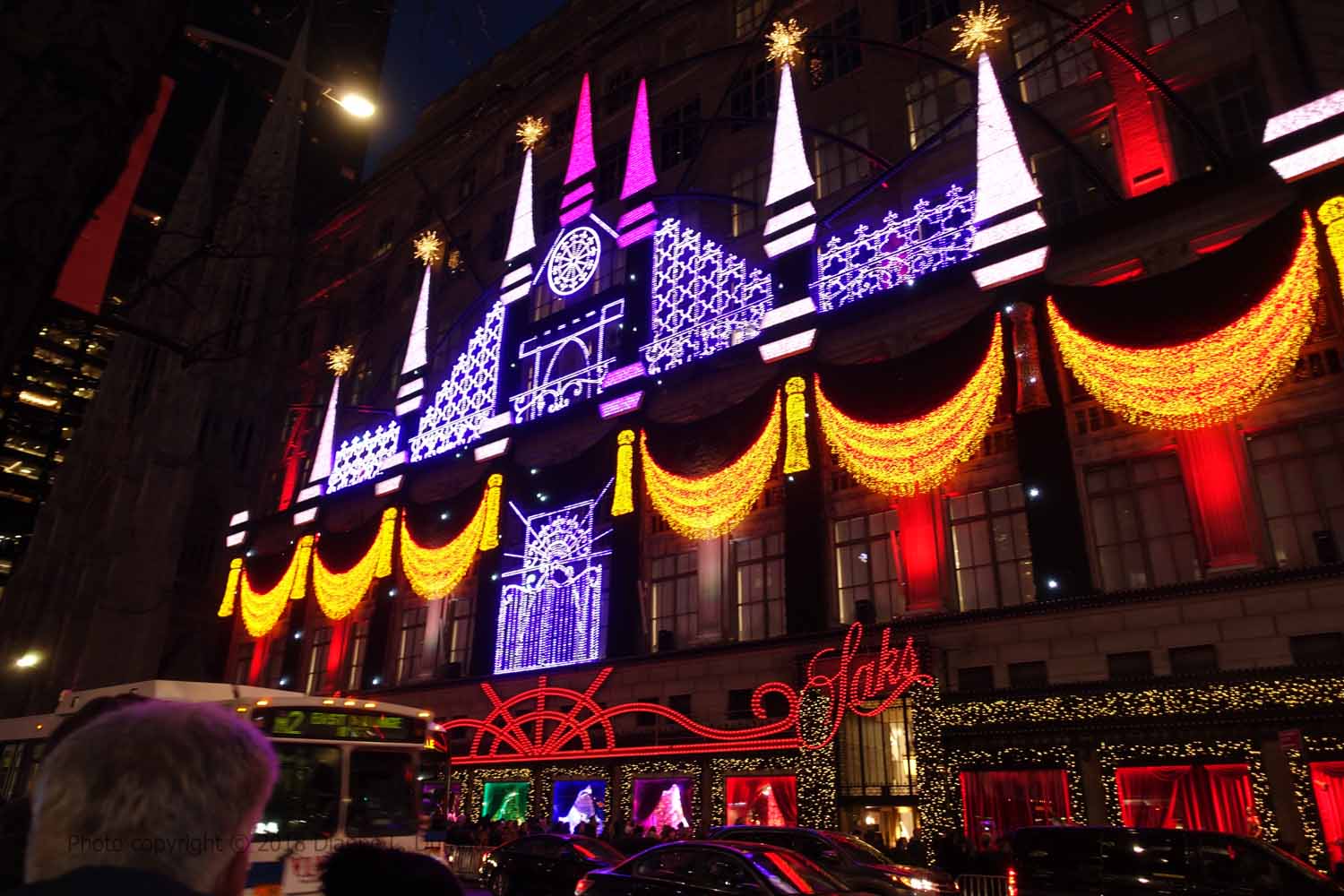 If you turn around 180 degrees from Saks, this is what you see: the tree at Rockefeller Center.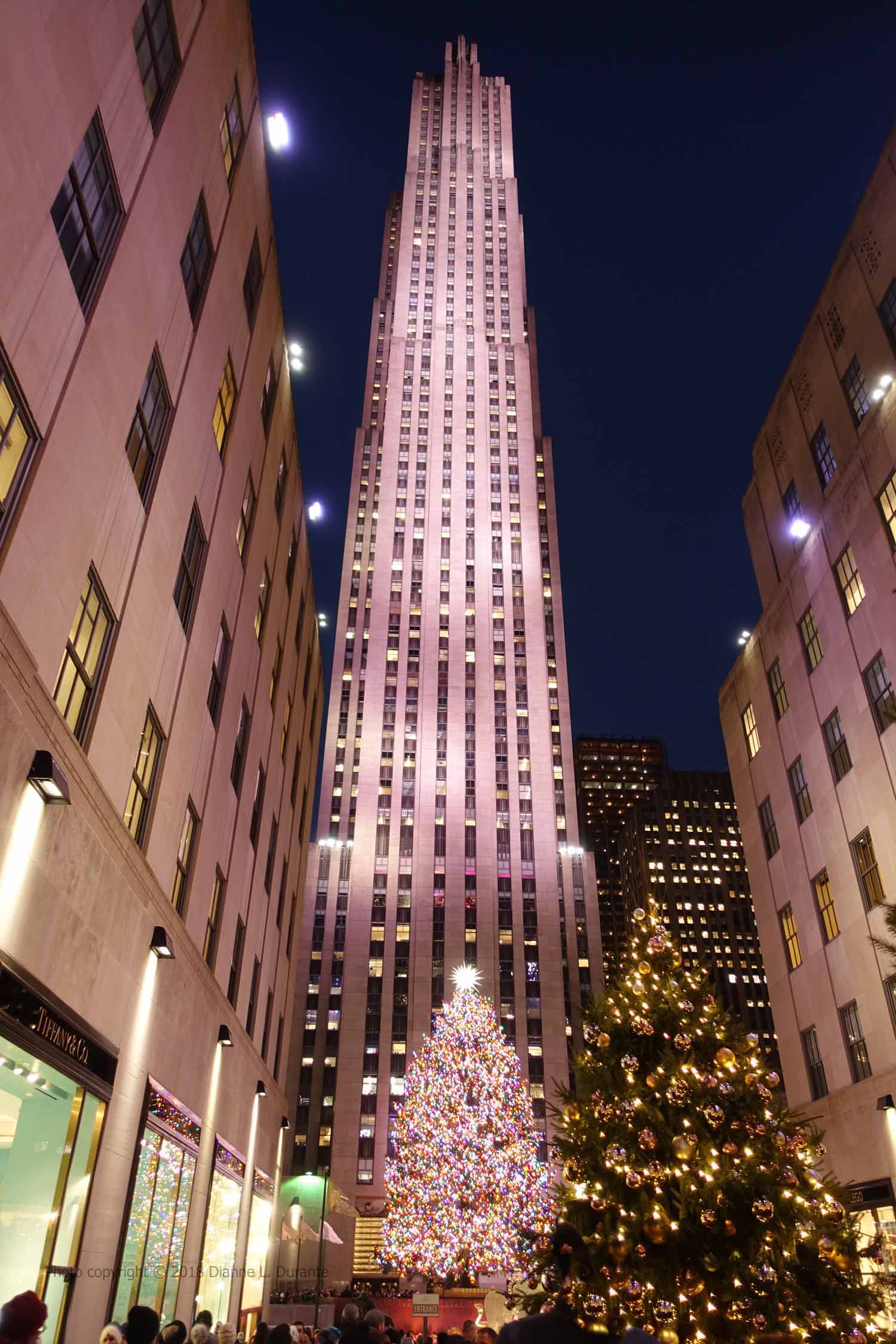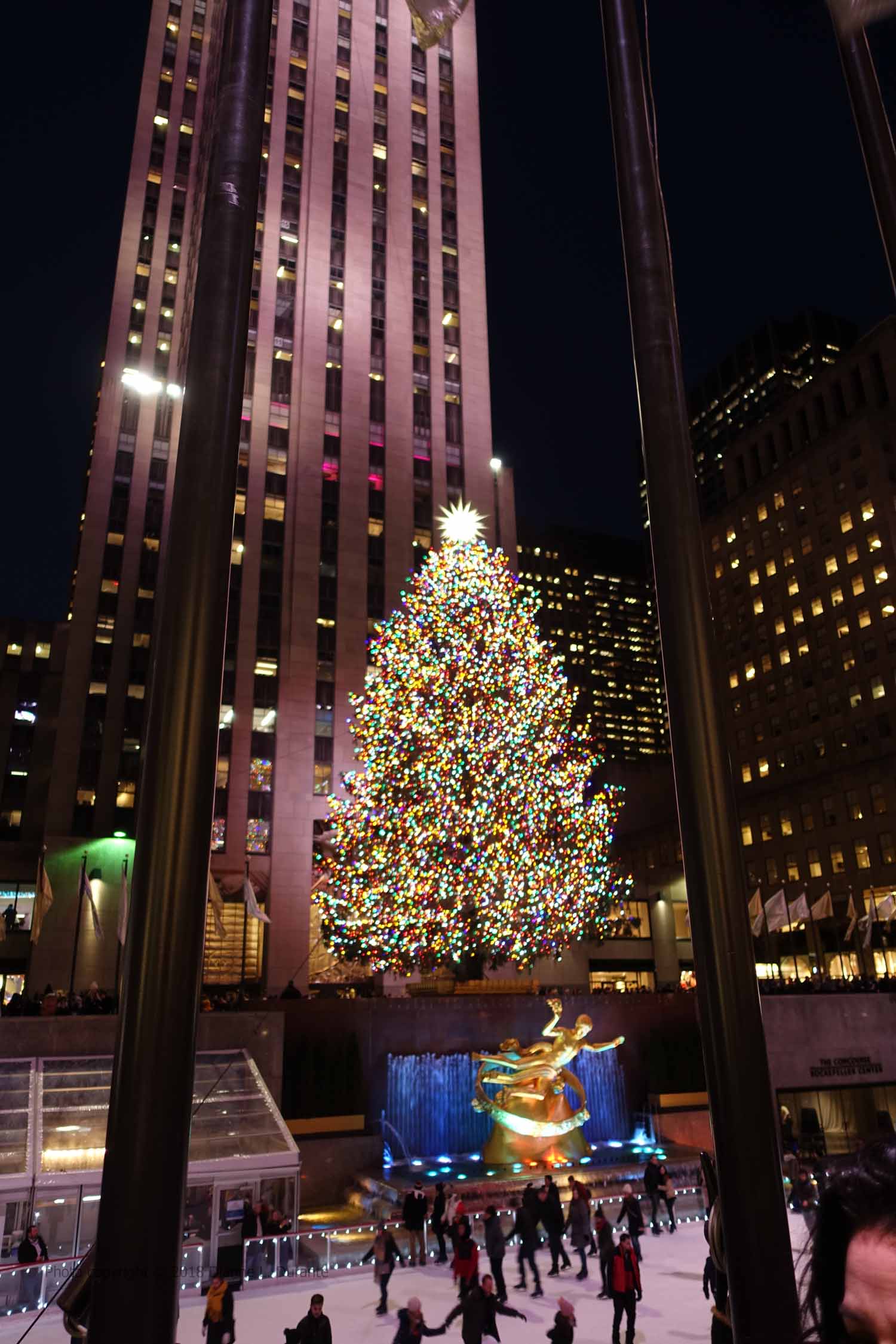 One of the set of trumpeters that has been at Rockefeller Center for as long as I can remember.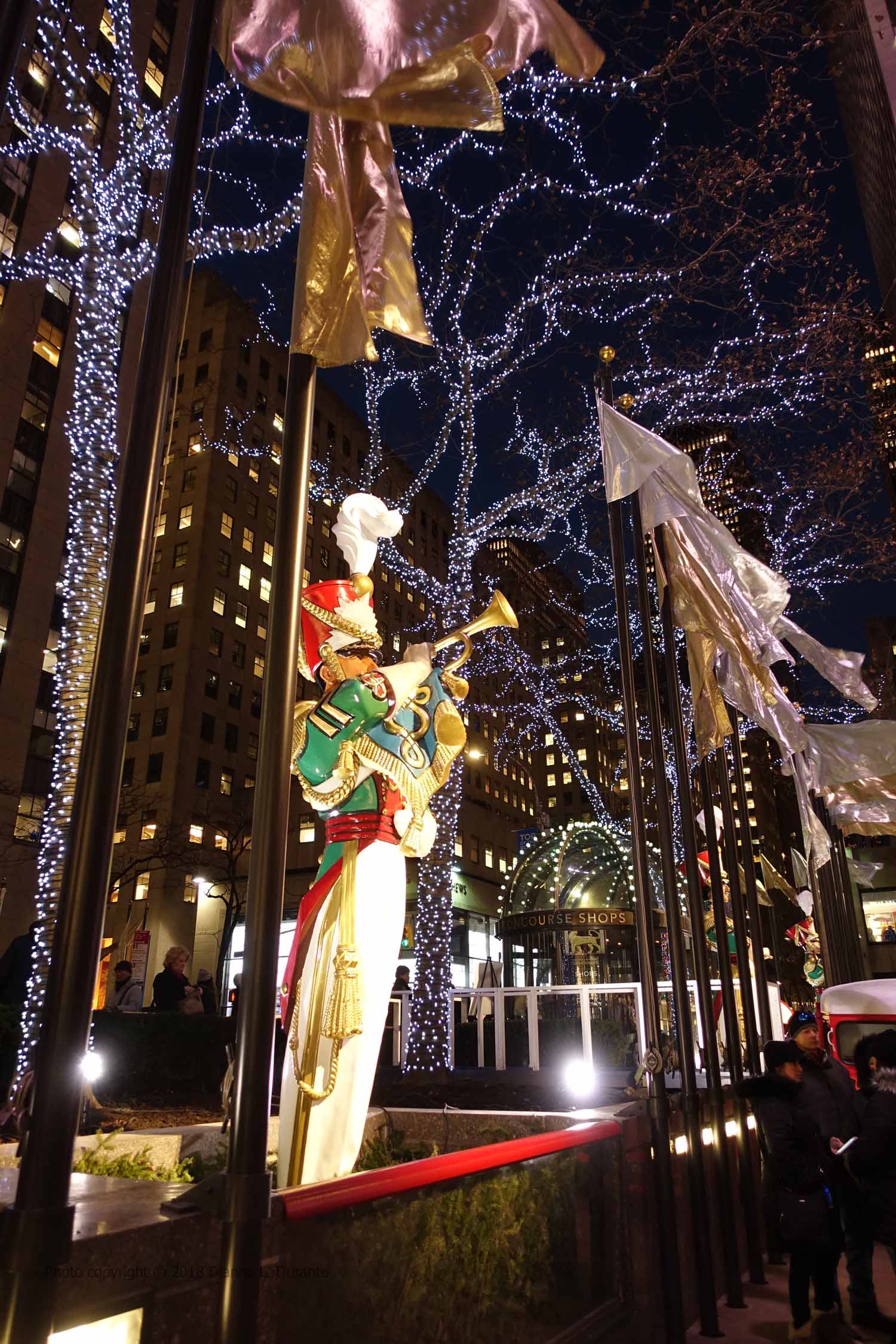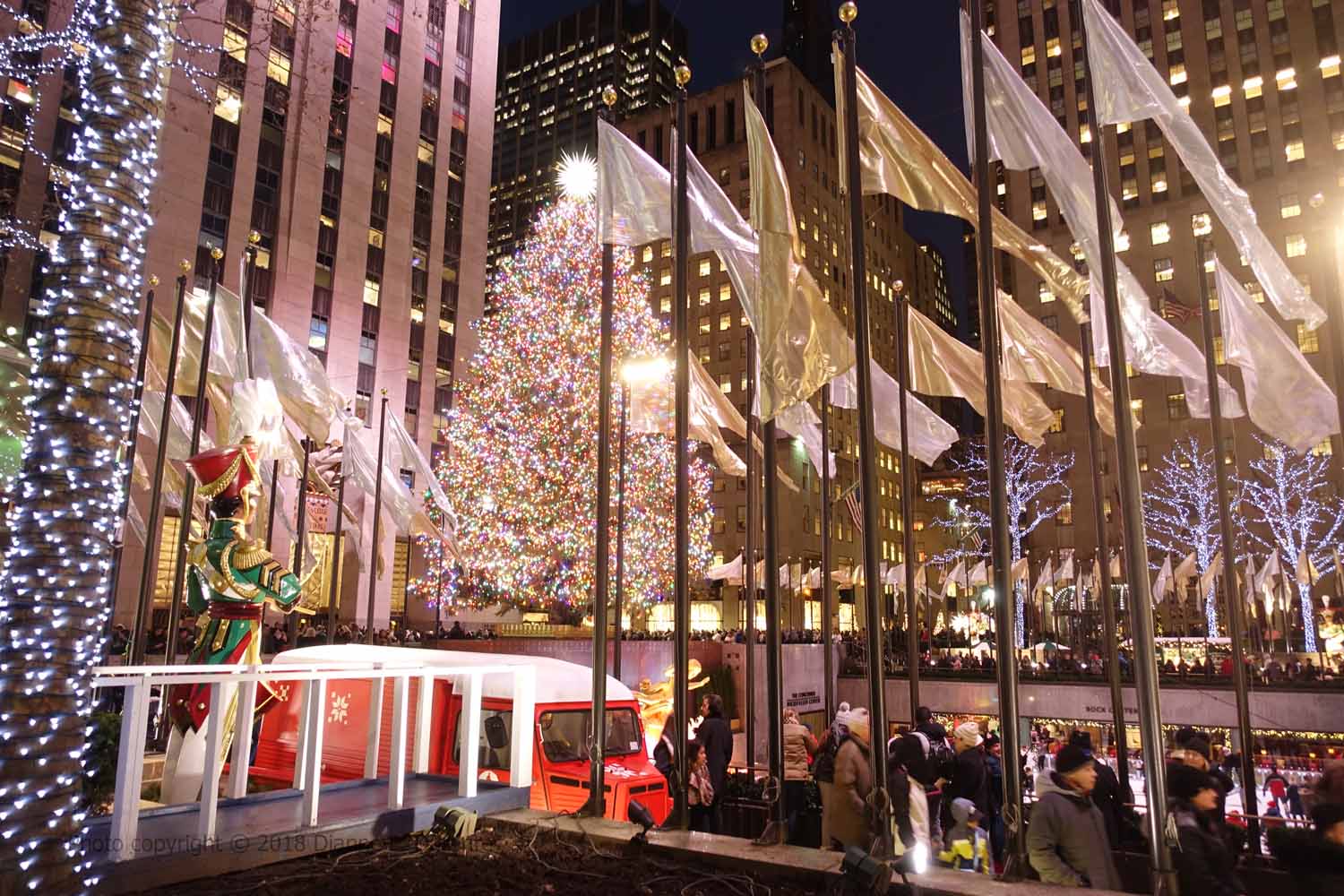 And then there's Tiffany's, Fifth Avenue at 57th St.: dripping with "gems".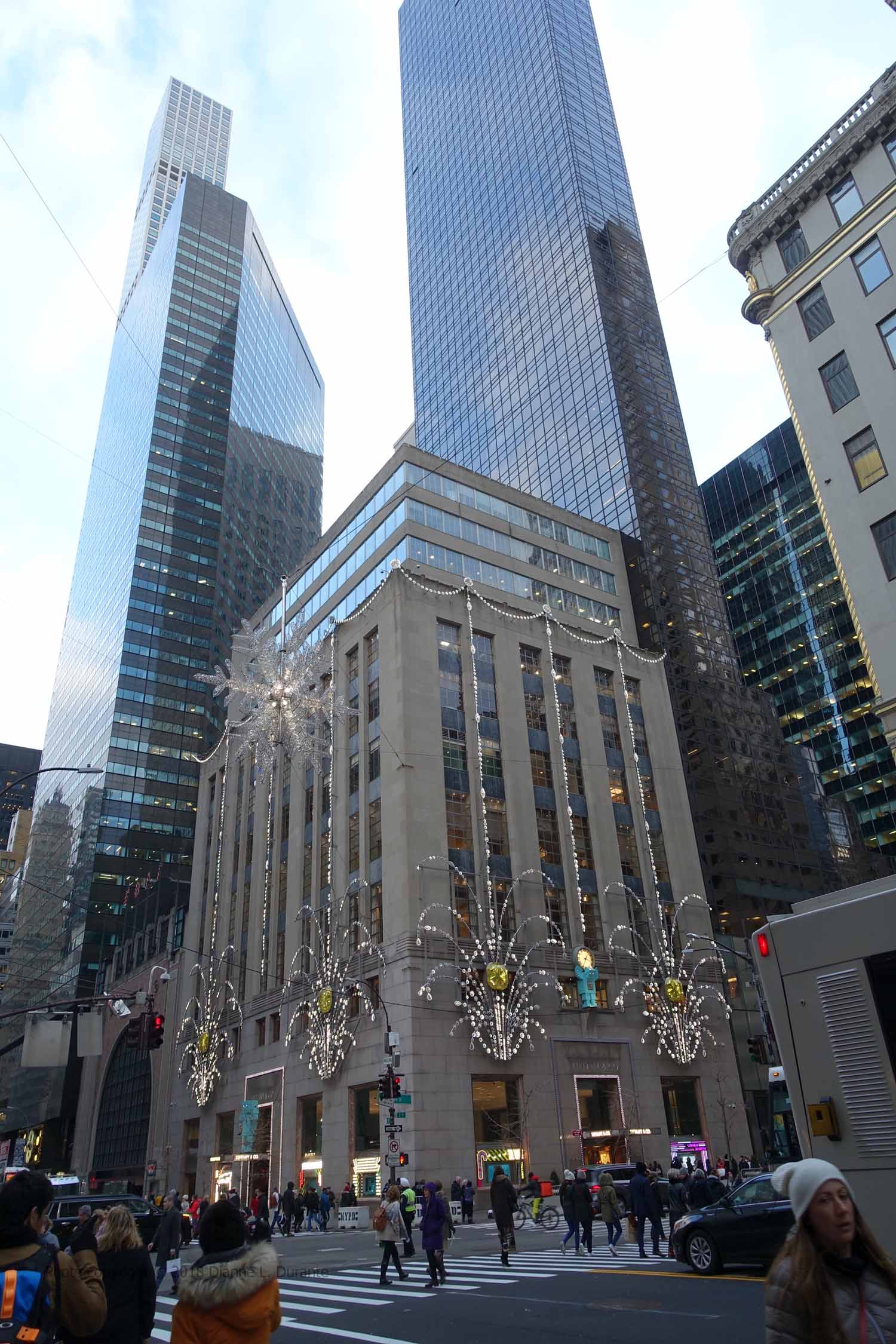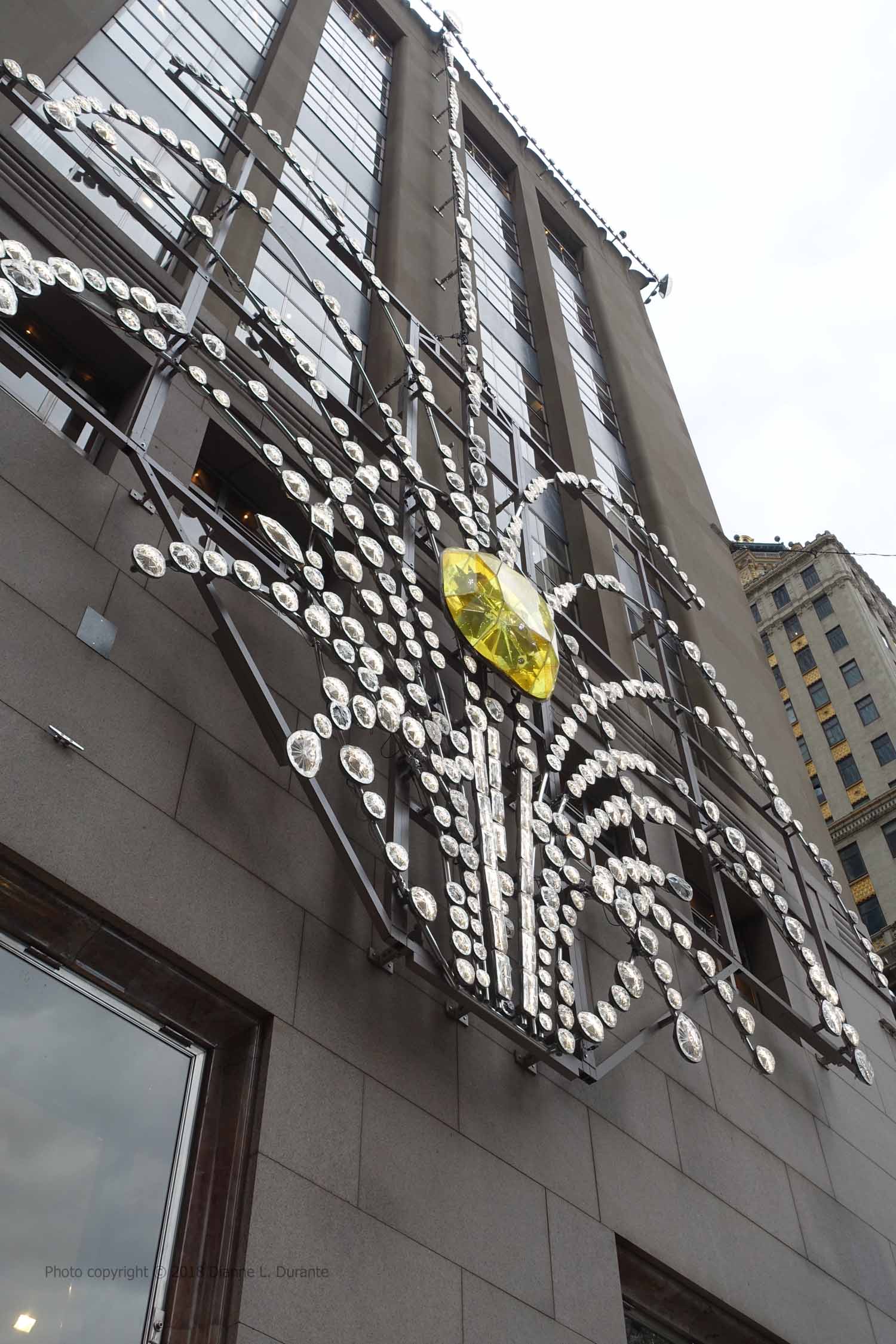 The robot over north entrance seems to be made of Tiffany's famous blue boxes!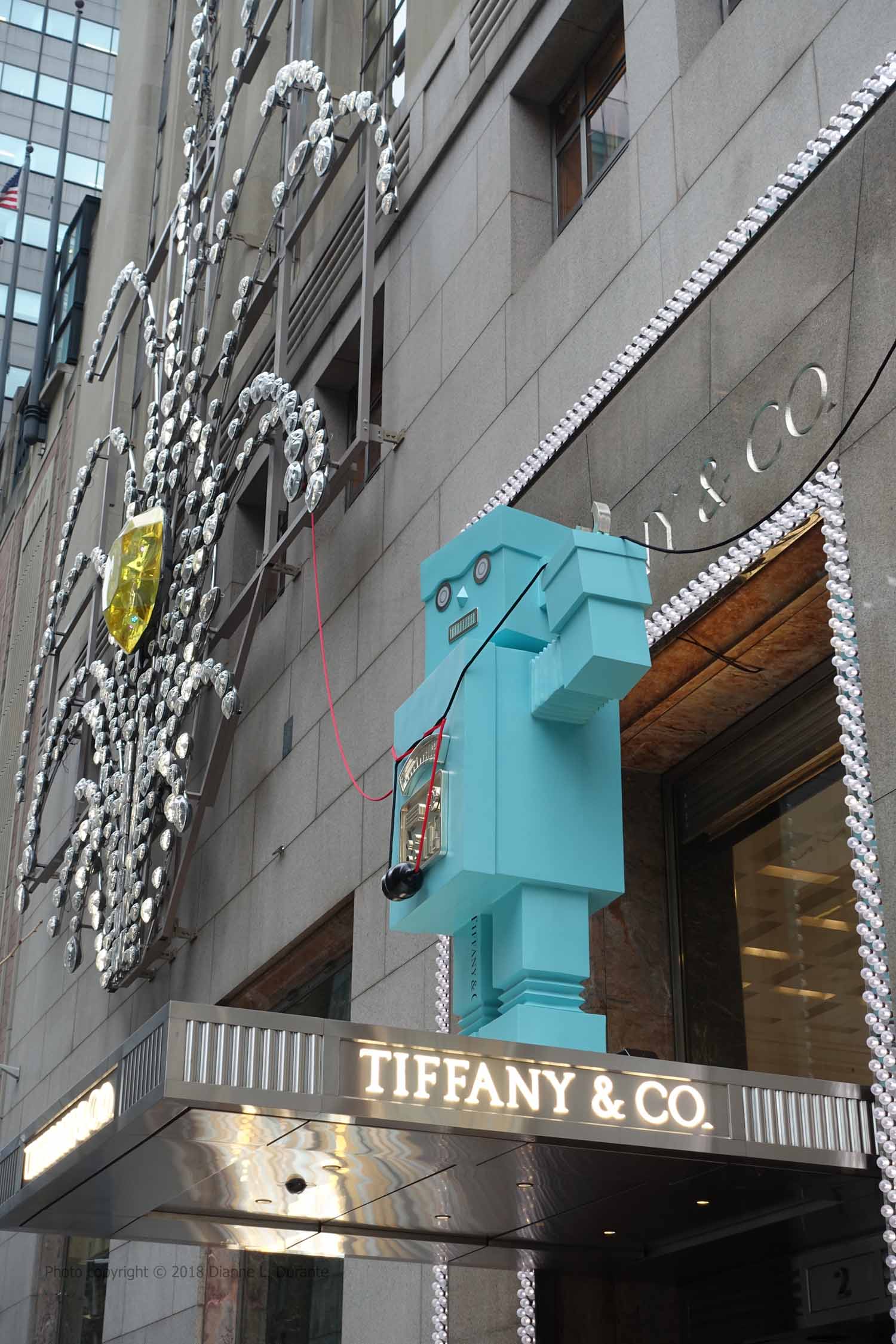 Whatever shall I wear?
Ralph Lauren, Madison Avenue at 72nd Street. Tasteful, as you'd expect. Giant bears, which you wouldn't.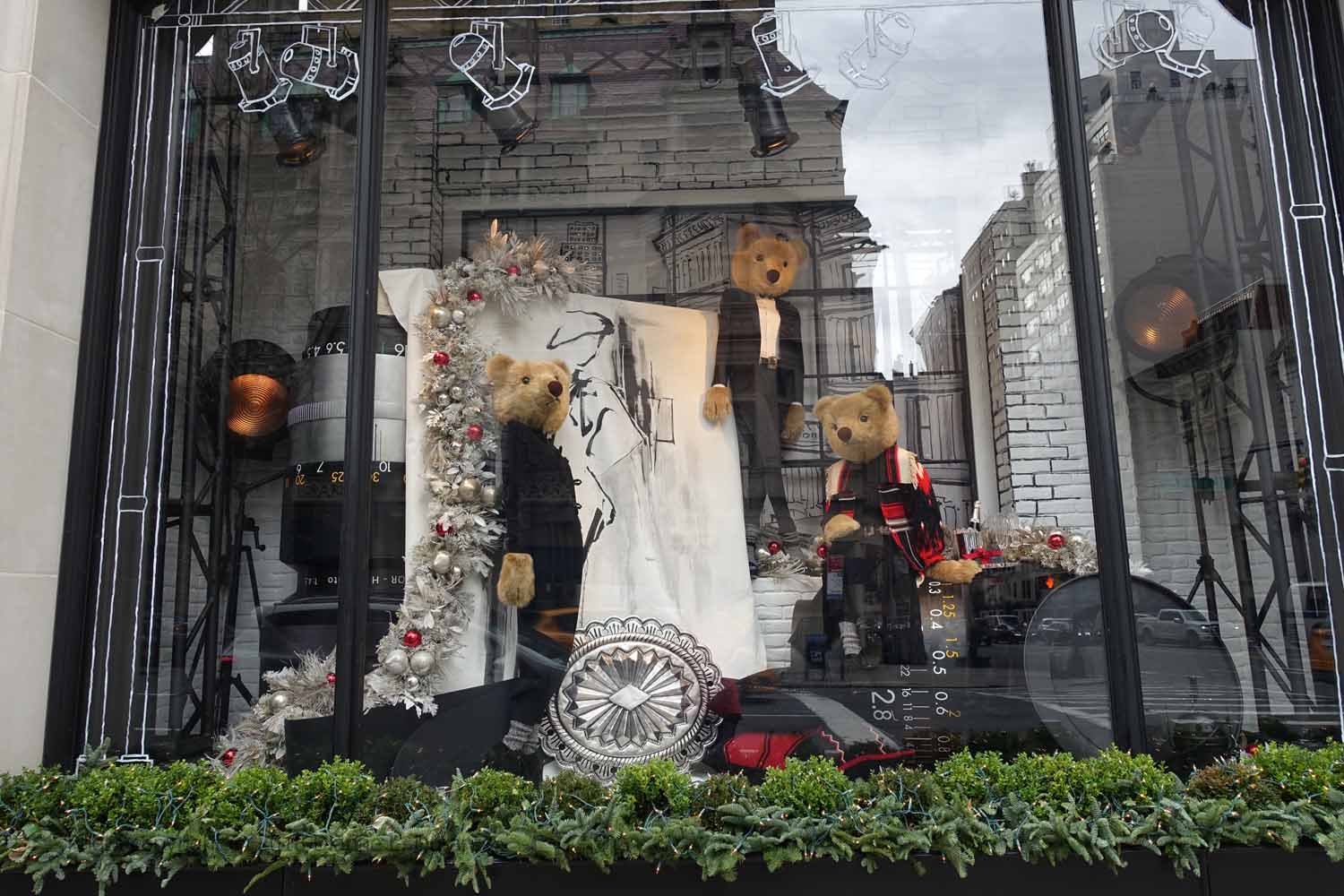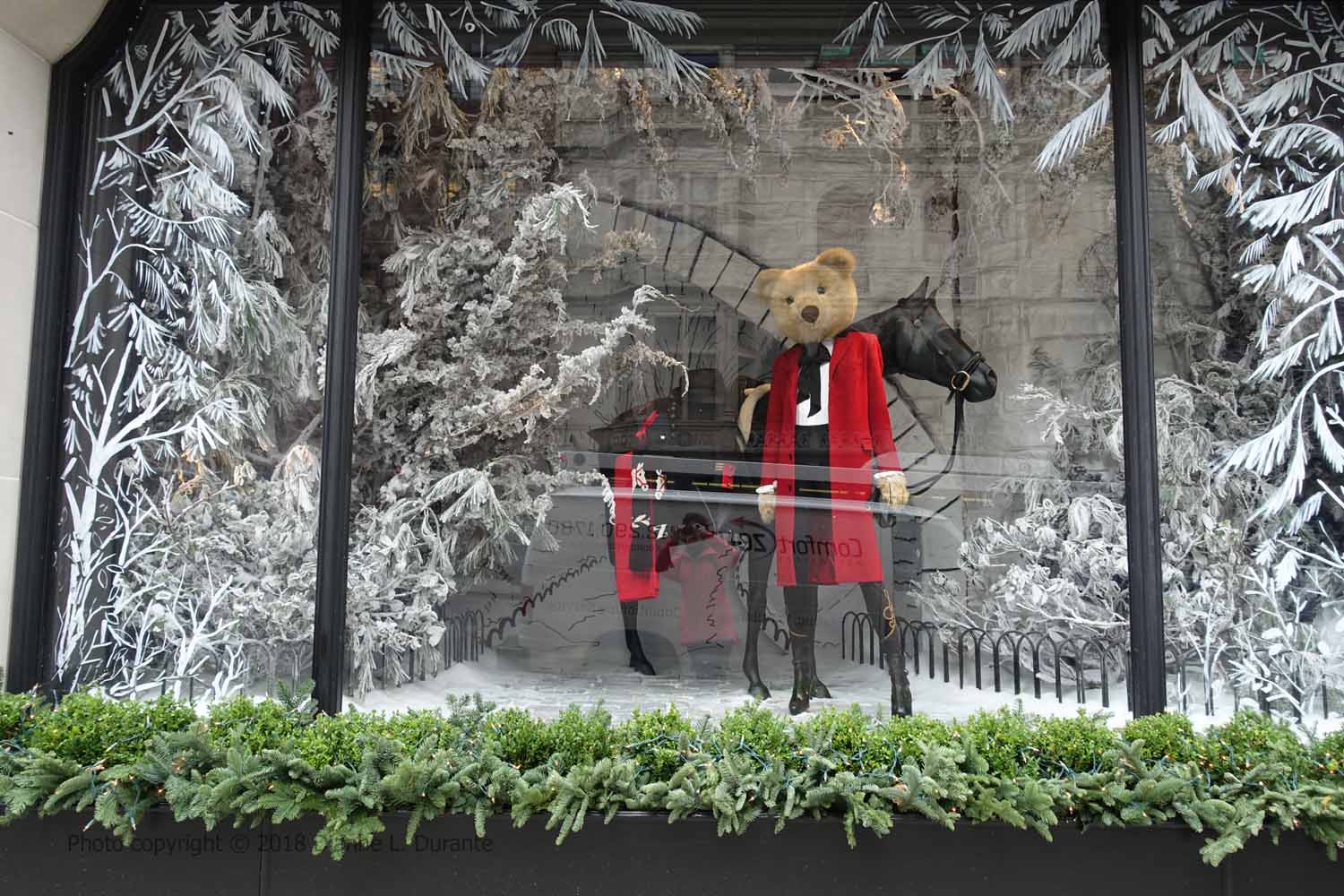 The Bergdorf Goodman windows always remind me of those clever commercials that stick in your mind, even though you have no idea what they're selling … But I always make a point of checking them out. This year's theme: candy.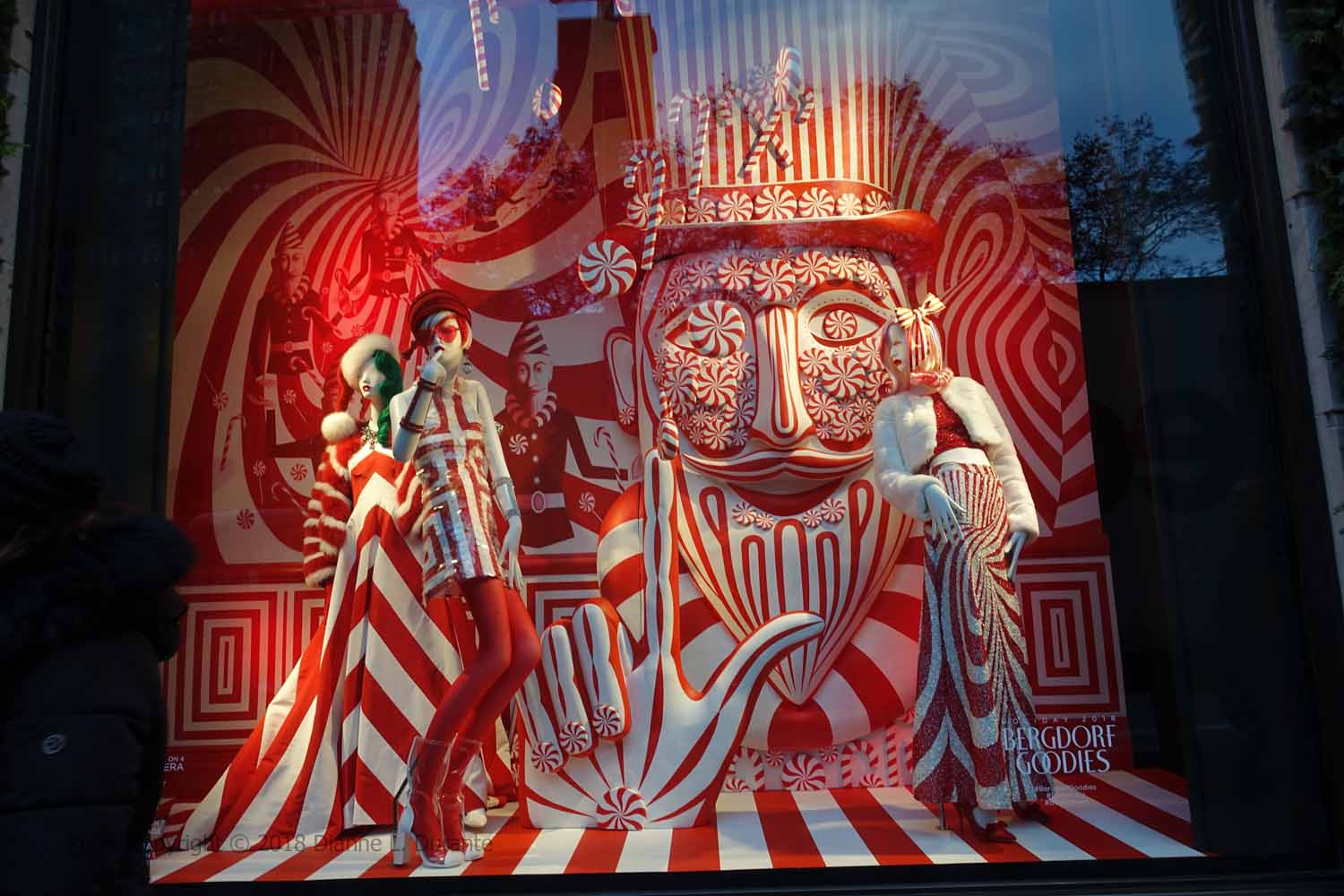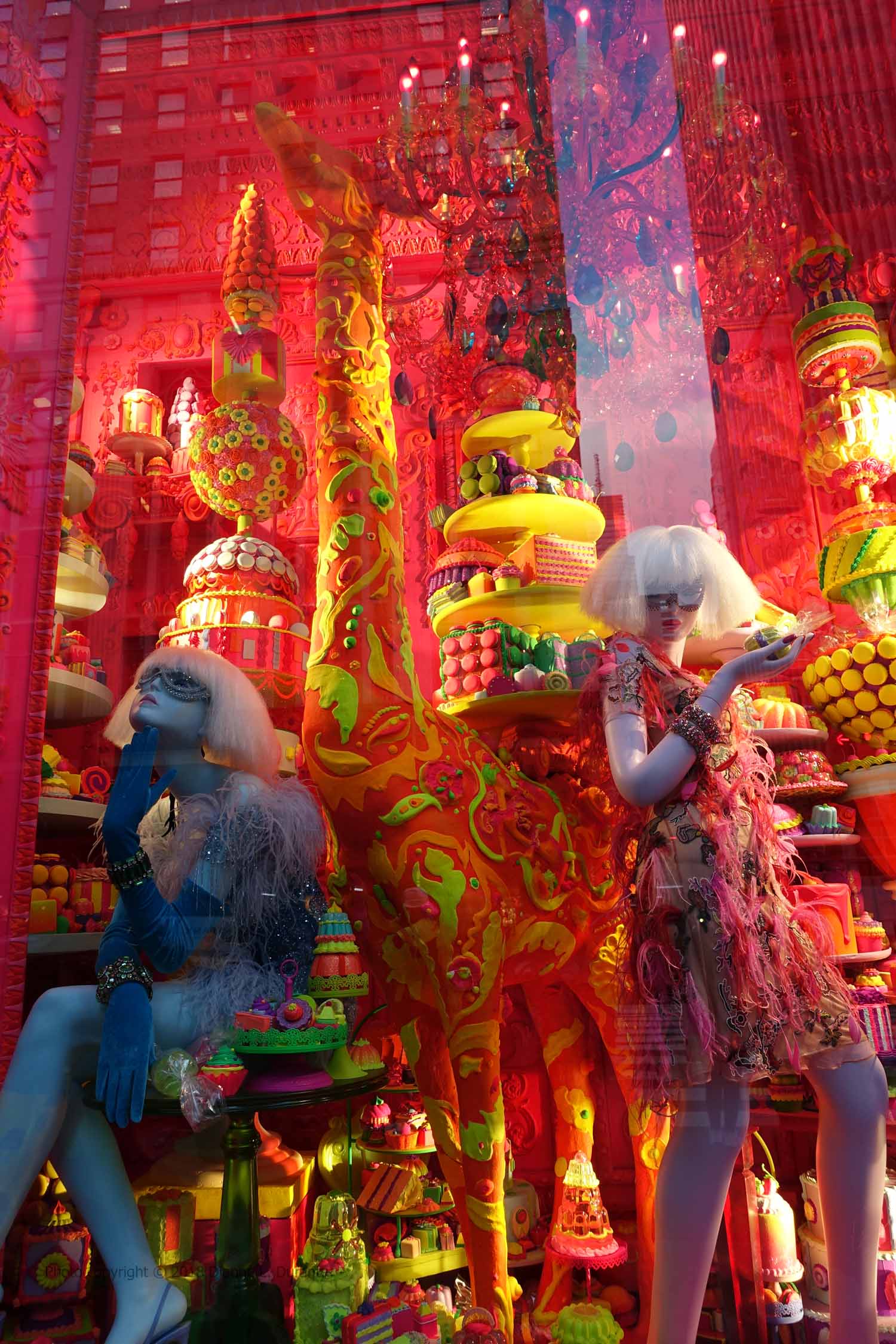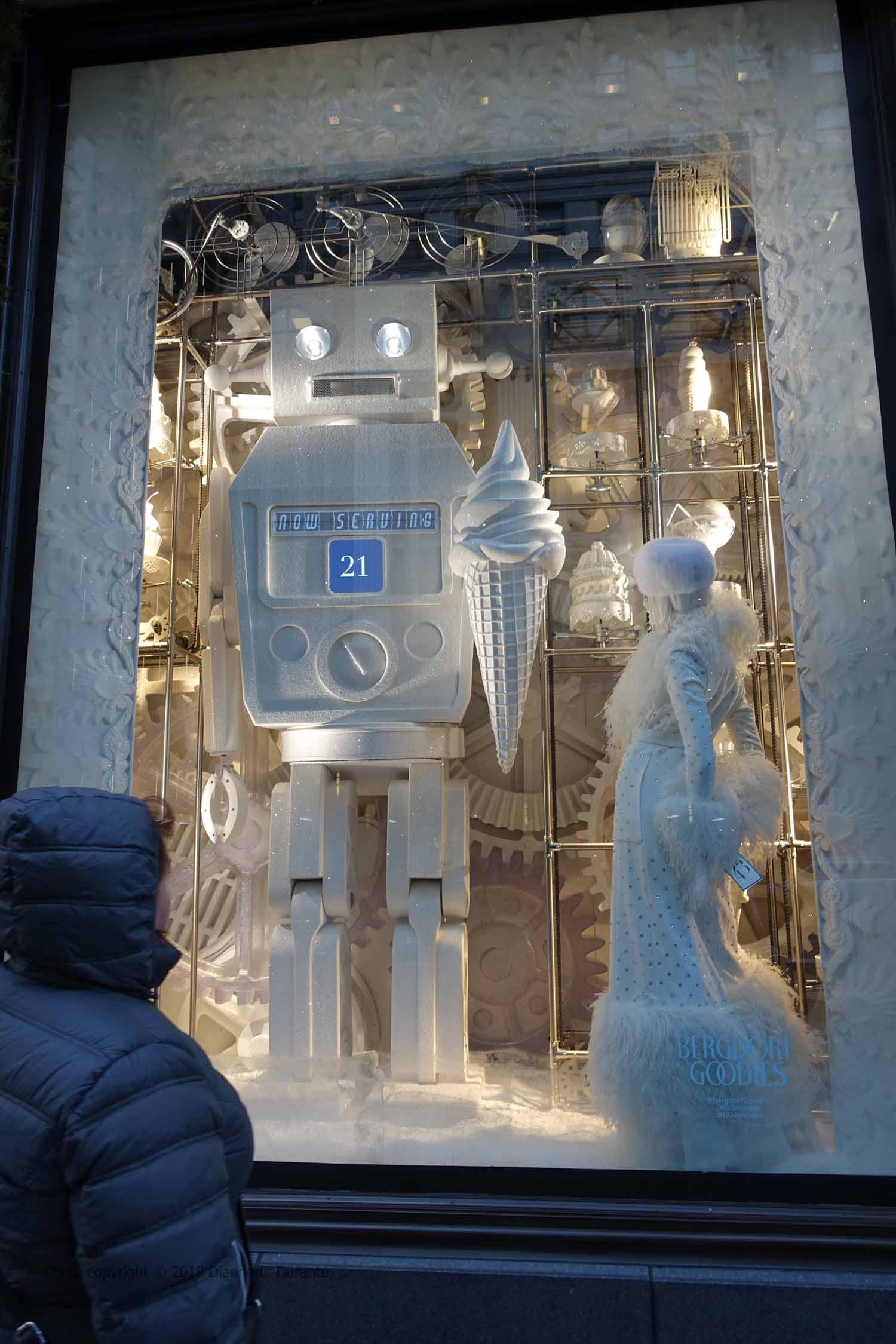 Currently the winner for favorite evening gown, although I'm quite capable of changing my mind at the last minute.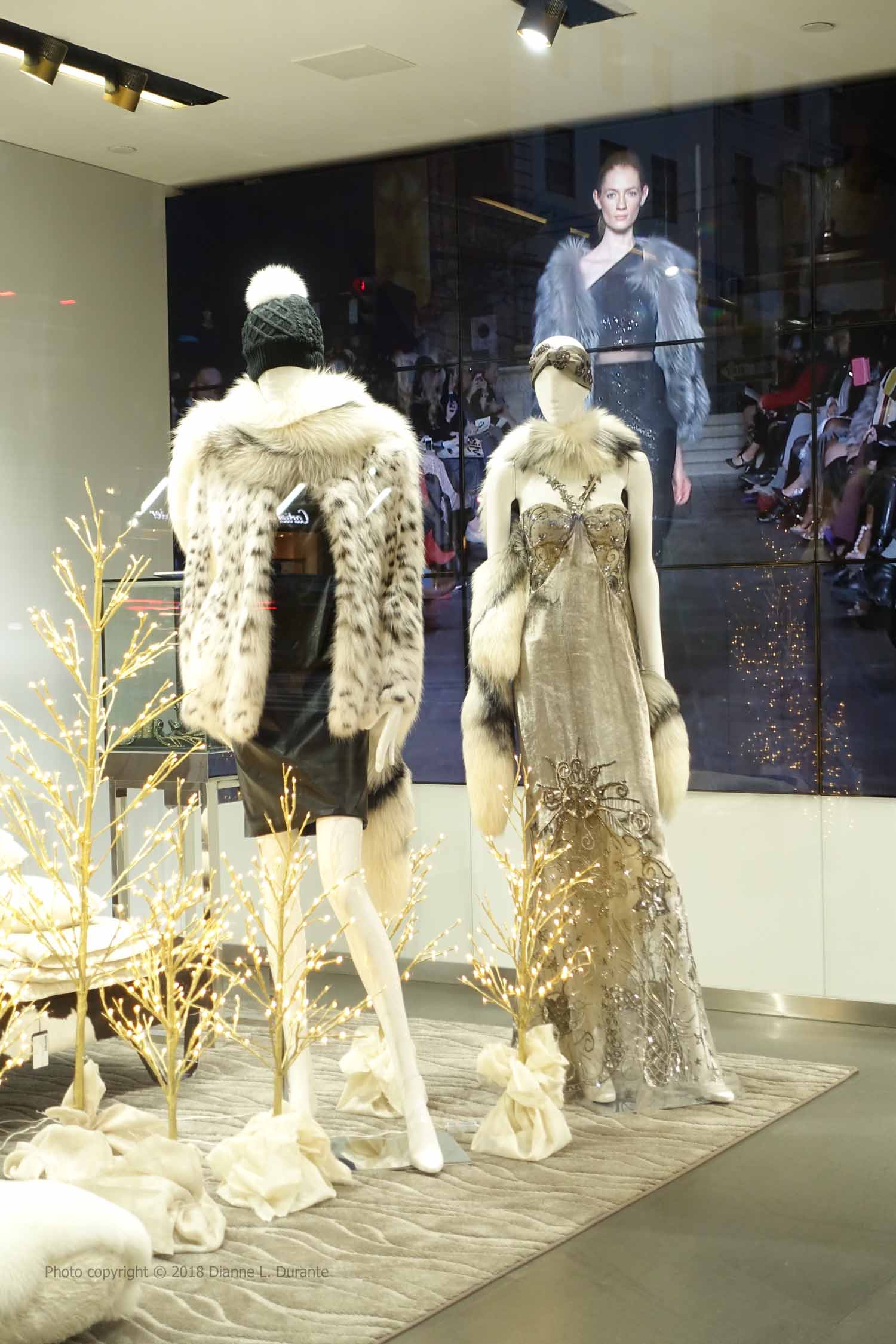 Accessories
Calling these "accessories" is like calling Buckingham Palace "ahumble abode". I have probably not earned enough in a lifetime to buy any one of these, but walking by and adoring them is free. These are all Van Cleef & Arpels, Fifth Avenue at 57th Street (catty-corner from Tiffany's).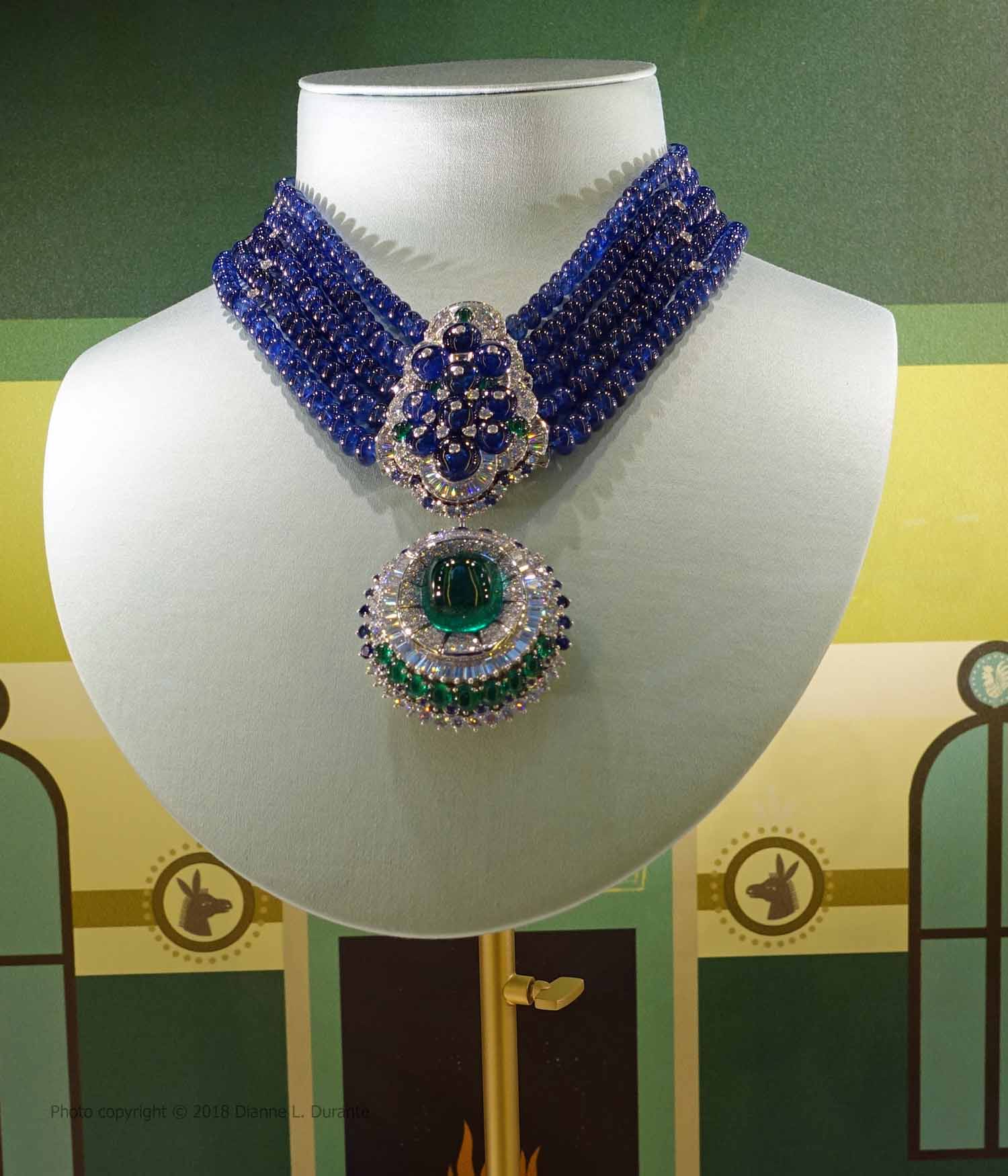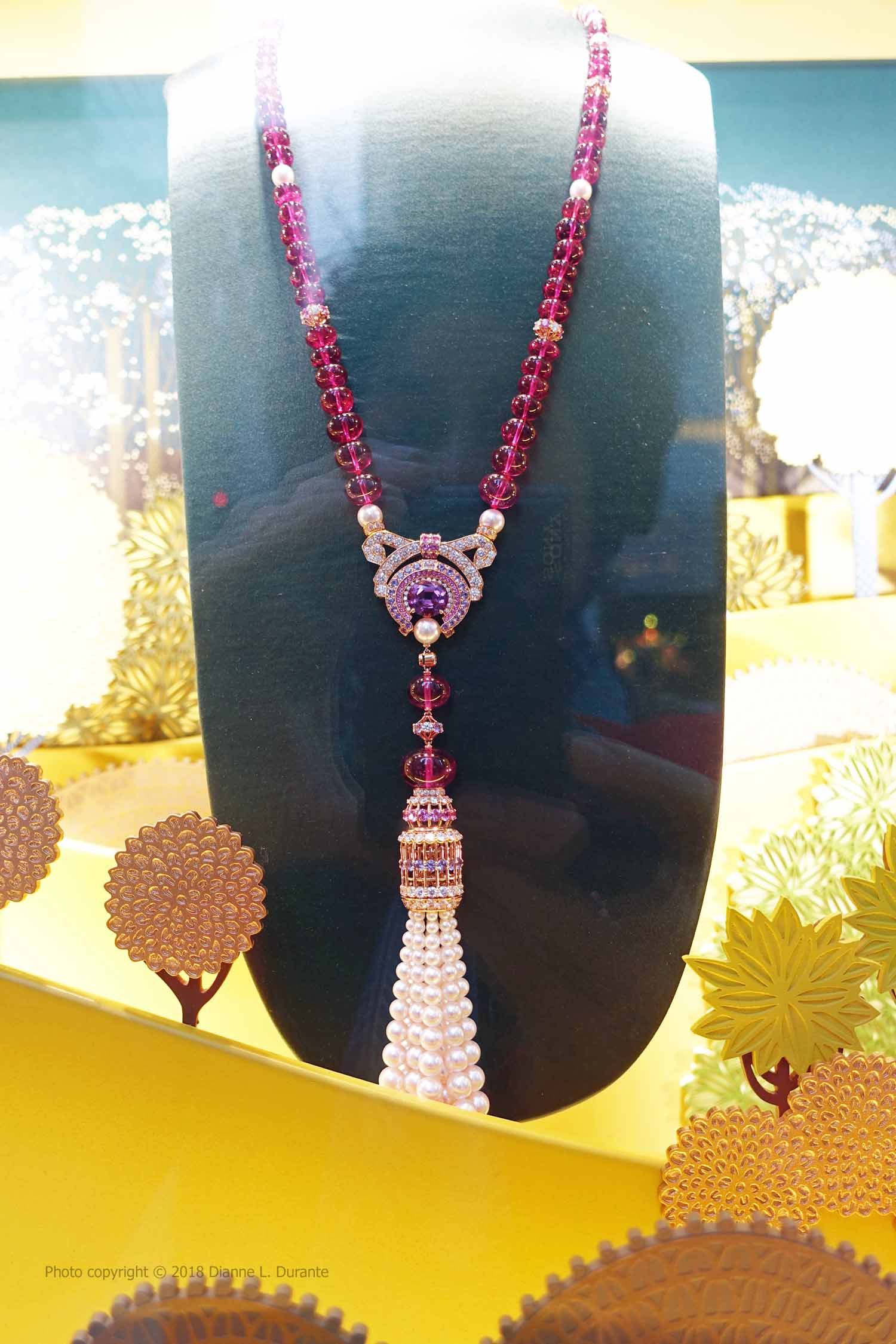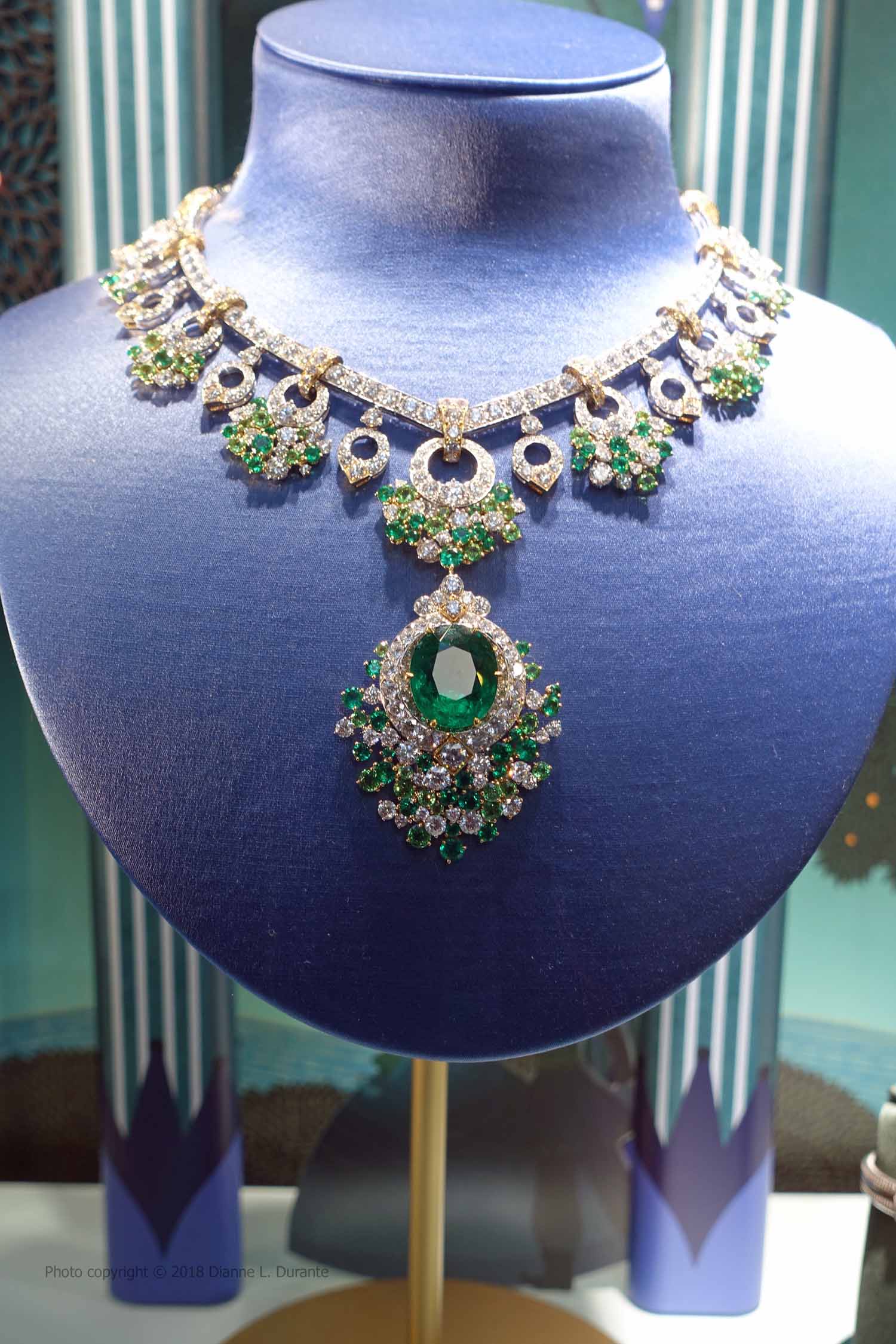 The bracelet …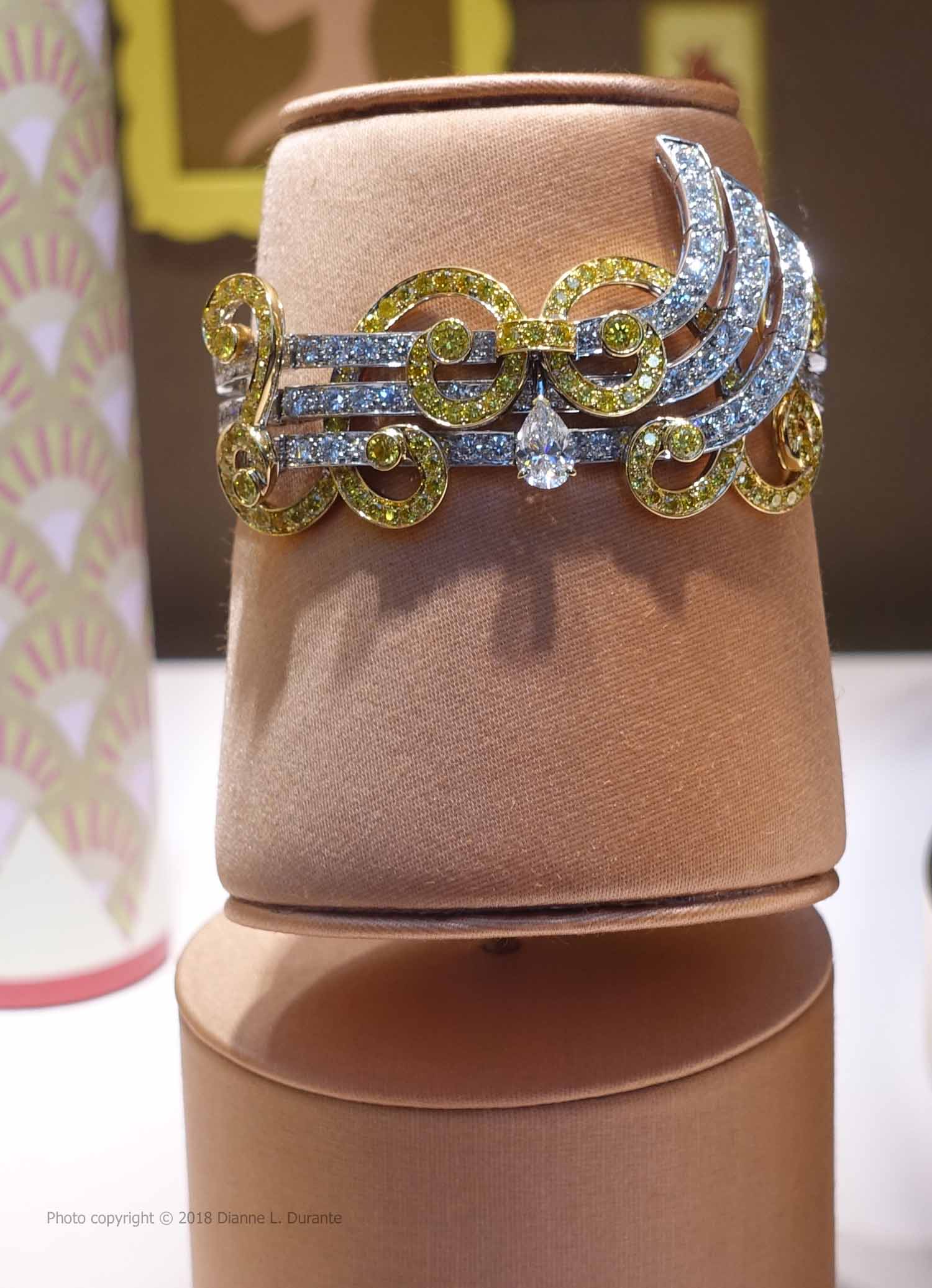 … that goes with this necklace. I'm very fond of asymmetrical jewelry. I wonder if it's balanced so that it stays in this position. Just for the sake of research, may I wear this for an hour or so, please?
Assorted silliness
Penguins on Madison Avenue in the 70s: video here. Am I charmed? Am I seasick? Can't decide.
Diesel recognizes the importance of thinking.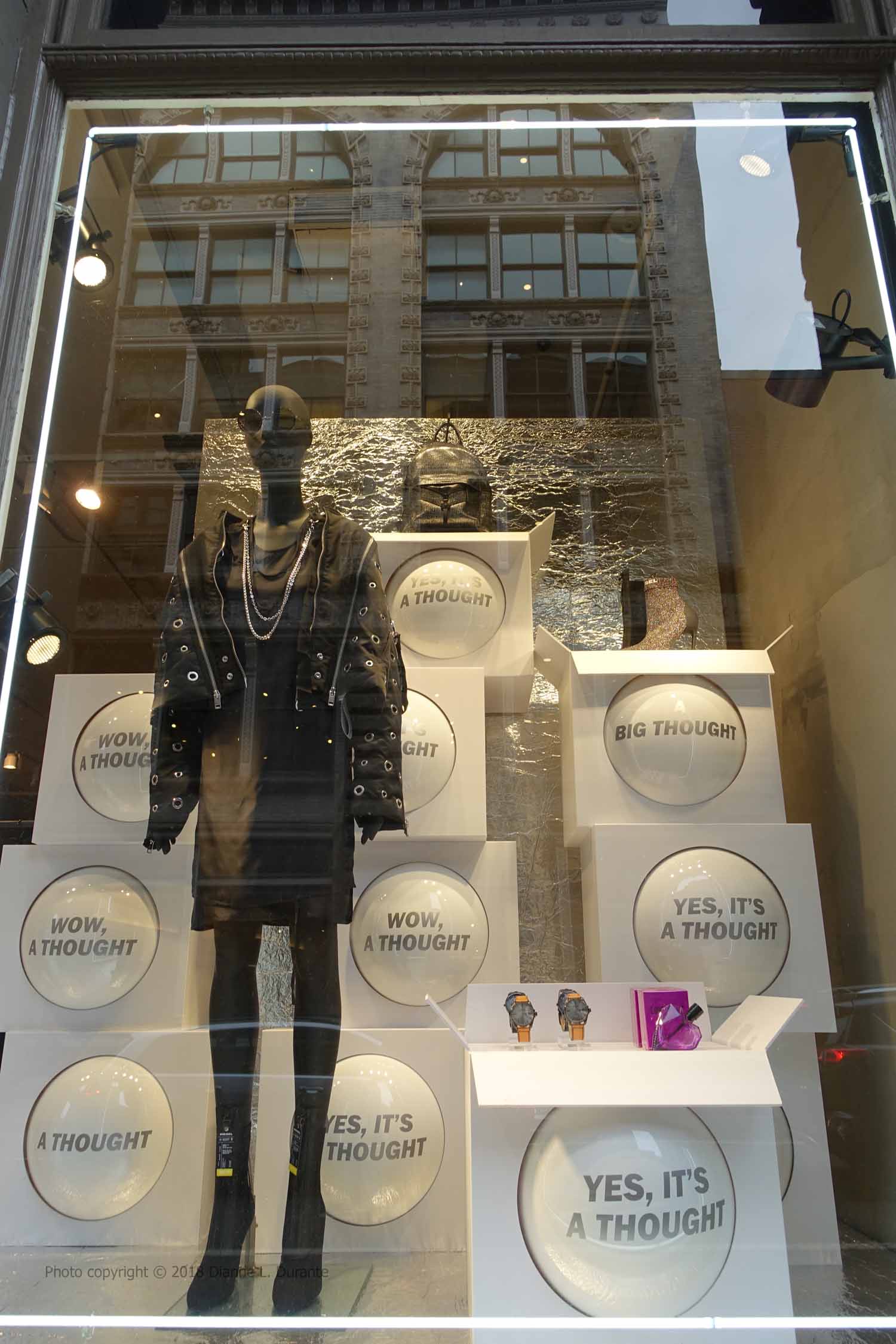 Another window that makes me want the props more than what's being sold. Bruno Cucinelli, Madison Avenue in the 60s.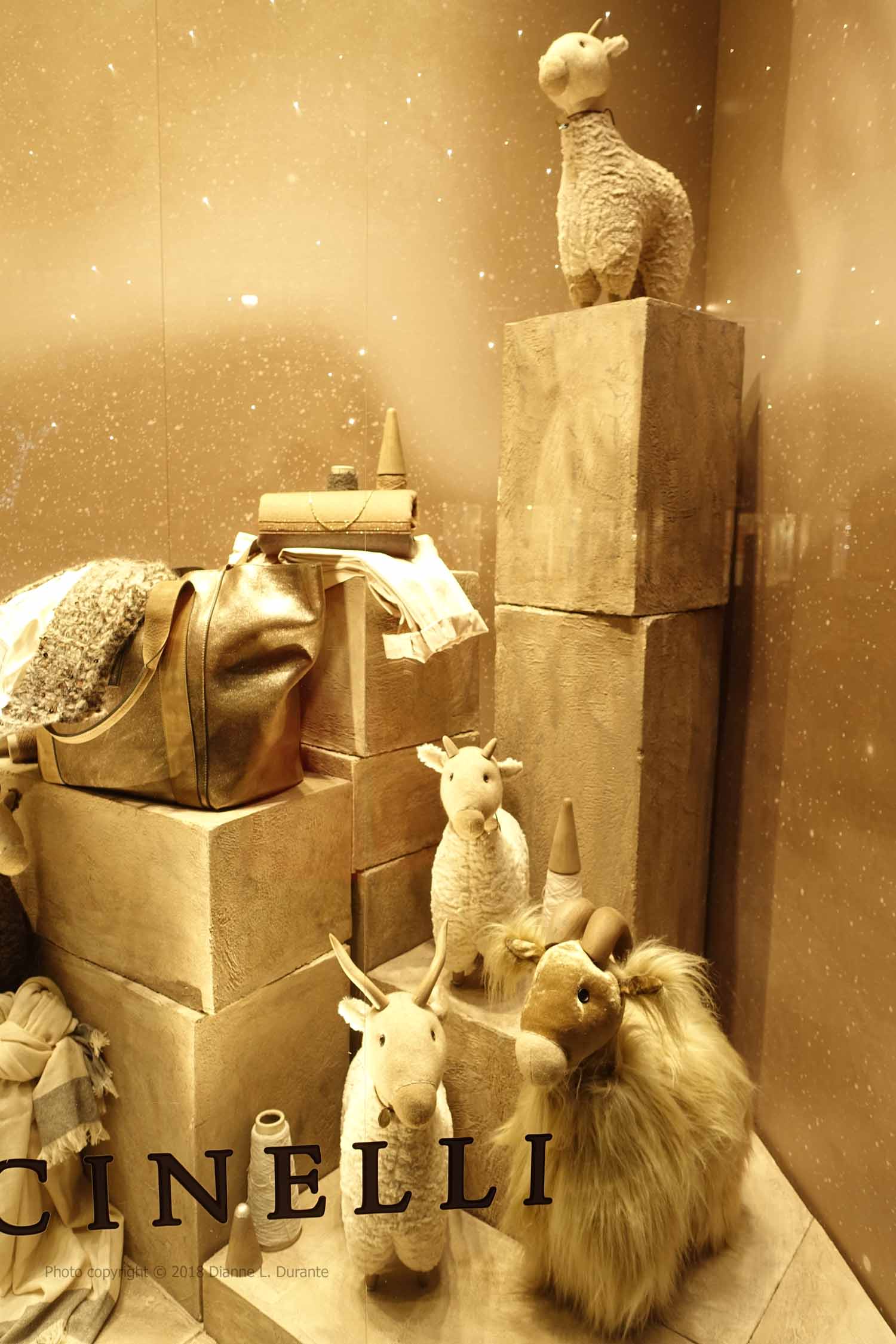 I couldn't agree … more.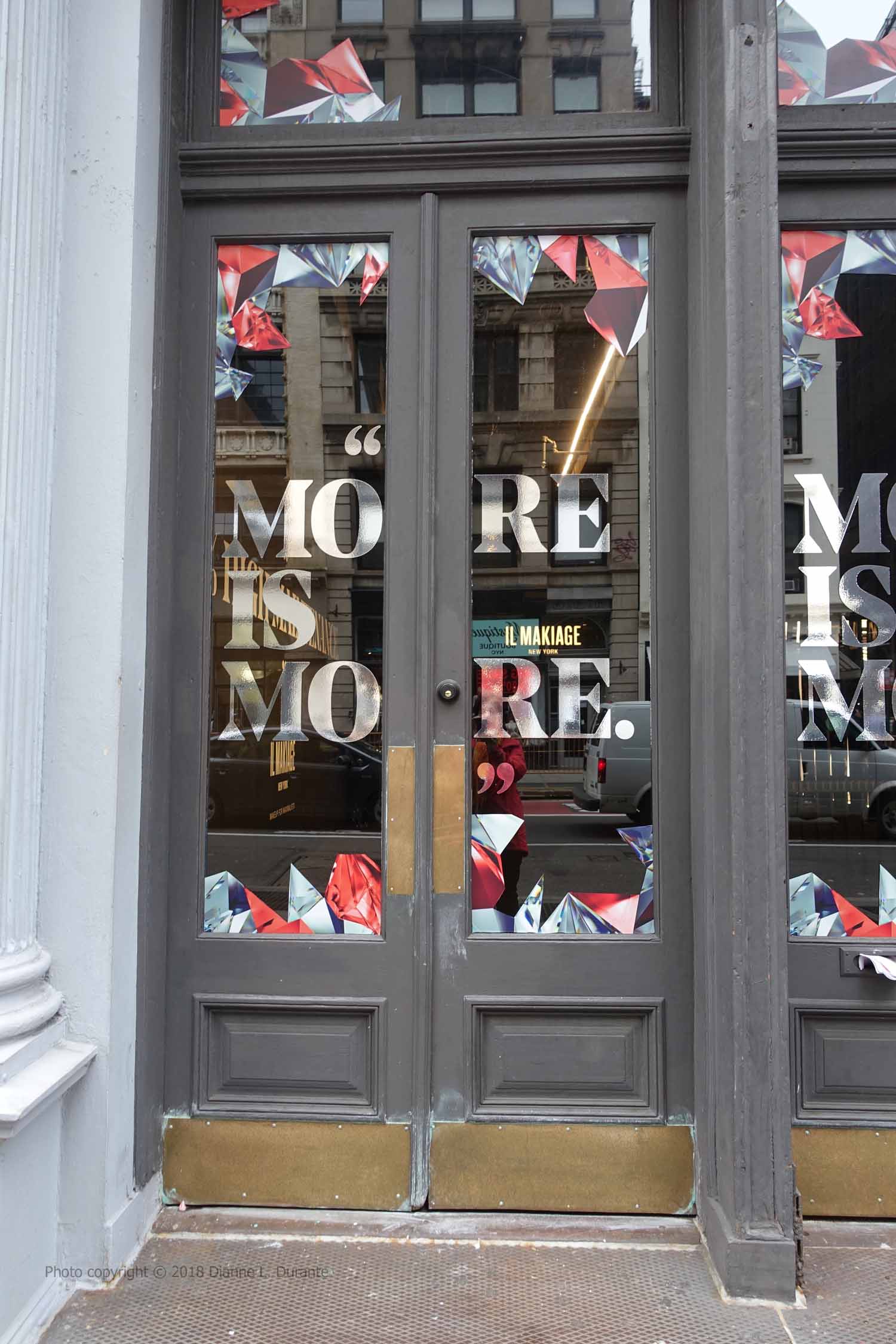 Saw this in a window, but my photo was blurry, so I've grabbed an image off Amazon. If I weren't on a low-carb diet, I'd be baking Ninjabread this year.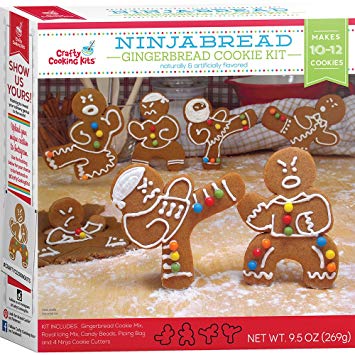 More
The 2017 Capitalist Christmas post is here; 2016 is here. Or click Holidays in the Obsessions cloud.
The albums for earlier years are on Facebook: 2015, 2014, 2013 (part 1 and part 2),  2011, and 2010. I seem to have skipped 2012.
Want wonderful art delivered weekly to your inbox? Check out my free Sunday Recommendations list and my Patreon page (free or by subscription): details here.