Aside from seeing real paintings and sculptures – which are always much better than even the most excellent photos – the best reason to visit a gallery or museum in person is serendipity. How else would you stumble across pieces you didn't know you wanted to see?
Pittaluga (never heard of him!)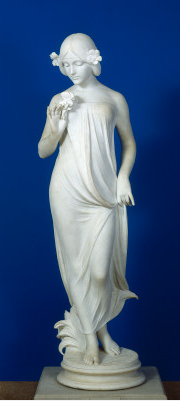 This one's also a case in point of why I like taking my own pics, whenever I'm allowed. That blue behind the figure is distractingly bright. Also, the NGA's site only offers one view, and I like the view from the side, which shows her weightless posture. (White marble's a beast to photograph, if you don't control the lighting.)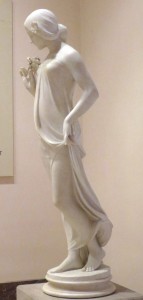 And, even though the lighting shadows her face, I like the close-up view.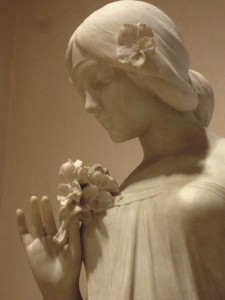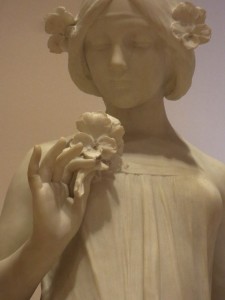 Not only is she lovely, but she's got a friend.
Verrocchio's Putto Poised on a Globe
Verrocchio is credited with the first garden sculptures (usually for fountains), which had no purpose other than looking charming. It took this Putto about a hundred years to "grow up" into the Mercury that presides over the NGA's rotunda. Tough to photograph, since he's trapped behind glass.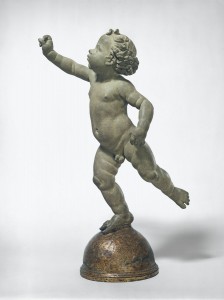 Riccio plaquettes
There's a lovely case full of them, but they're impossible to photograph well behind glass, and the National Gallery's site doesn't provide images. Make a point to find them when you're at the National Gallery.
Philippe-Laurent Roland
Nothing says "I love you" like a well-done portrait – this is Roland's wife.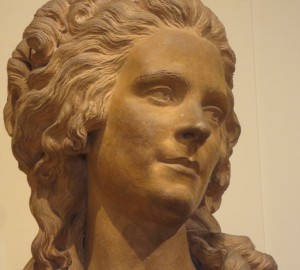 Meissonier, Horseman in a Storm
The wind looks almost like a physical barrier.
Mercier, Gloria Victis
Remarkably moving, and executed with a remarkably high level of skill.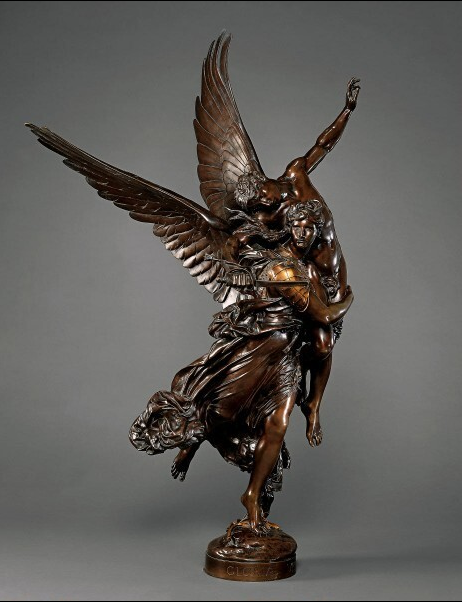 Last but not least …
I thought Willem Coymans was dressed to the nines, but this gentleman (whose portrait hangs just right of the Hals portrait) far outdoes our Willem.