On Saturday April 7, 2018, I'll be giving a 45-minute talk on Maxfield Parrish (1870-1966). Included: what the art world looked like when Parrish began his career; what made him unique; what made him so popular; and whether or why he's significant in the greater scheme of the history of art.
This event is being held at a private  home, so I won't be posting the address: email me if you'd like to attend (DuranteDianne@gmail.com).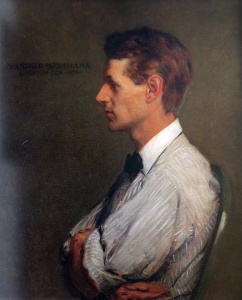 Not an academic talk
This talk was originally given at a private club in New York City, between the start of the cocktail hour and the moment when the finicky chef required that everyone sit down to dinner. Given the context, a ponderous academic style would not have worked. But then, by my standards, a ponderous academic style never does.
When are we?
Since this talk is organized chronologically, one of the biggest challenges was finding a way to keep the audience aware of the time frame. I know from personal experience that when a lecturer is speaking, I'm likely to miss the introductory clause ("In 1787…") because I'm focused on what's coming up. Then I miss a few words later, while I try to figure out what year we're at.
For this talk, I've added a timeline on the left side of each slide. The timeline always  shows the same span of years (no need for reorientation with every new slide), and the period I'm talking about in a particular slide is always marked in red.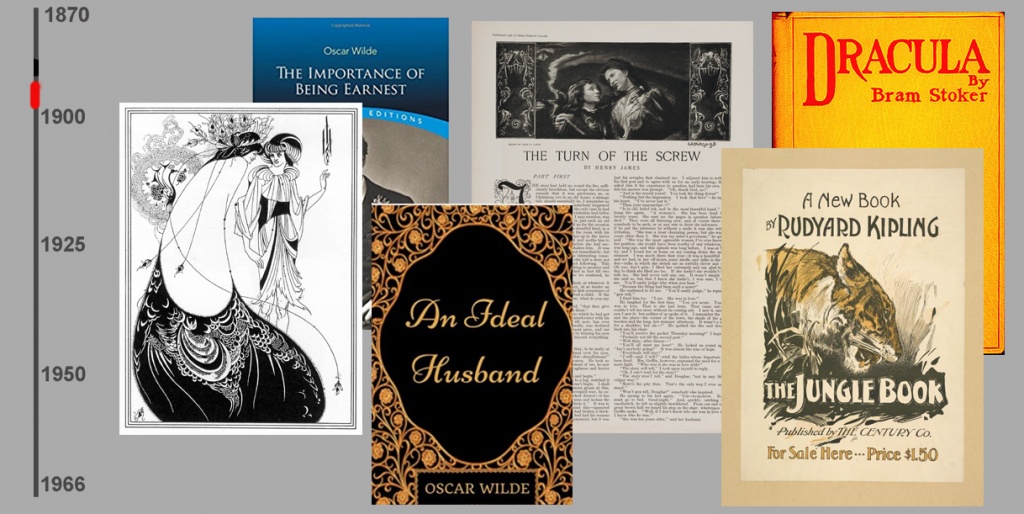 With the timeline in front of them, the audience knows the approximate date even if I don't mention it. I'll be using this same method on slides in my talk in July, "Artist-Entrepreneurs: Saint Gaudens, MacMonnies, and Parrish". (For details on the 2018 Cordair Arts and Wine Weekend, see here.)
More
Date of the Parrish talk: Saturday April 7, 2018. Time: arrive at 3:00; talk will be 4ish. If you're interested, email me for the location: DuranteDianne@gmail.com.
I will probably not release this talk as a video or publish it as a printed book or an ebook. Here's why. In the United States, any works published before 1/1/1923 are in the public domain. More than half the Parrish works in this talk fall into that category. However, the VAGA, which represents Parrish's heirs, told me back in 2015 that I must also pay a fee for pre-1923 works published digitally, because "online use is always world-rights (and the 1923 US Public domain date does not apply)." For the 75 Parrish images used in this talk, VAGA's rate was $800 for one year's license on YouTube, $2,400 for 5 years. For ebooks, the lowest price would be $1,500 for a one-year license. I'm not willing to risk publishing despite VAGA's statement, but I see no way to recover the cost of the license fees. So you'll only see the talk if you see it live.
Want more art like this delivered weekly to your inbox? Members of my free Sunday Recommendations list (email DuranteDianne@gmail.com) receive three art-related suggestions every week: check out my favorites from last year's recommendations. For more goodies, check out my Patreon page.