Lehman Zoo Gate
Date: 1961
Sculptor: Paul Manship
Medium & size: Bronze, on granite pedestal; 18 feet high, 26.5 feet wide, 6 feet deep.
Location: Park entrance to Central Park Children's Zoo, west margin of Fifth Ave. at 66th St.
Herbert and Edith Lehman
For thirty years, the Children's Zoo in Central Park included not only rabbits, llamas, pigs, penguins, cows, monkeys, deer, ducks, white mice, and chickens, but a medieval castle, the homes of the Three Little Pigs, and a whale so big you could walk into its mouth. This whimsical place was the gift of Herbert and Edith Lehman.
Herbert Lehman was the son of one of the founders of Lehman Brothers, the investment firm that went spectacularly bankrupt in 2008.

But long before that, Herbert, like many sons of successful capitalists, had turned to politics. When America began sinking into the Great Depression in 1929, Lehman was lieutenant governor of New York under Franklin Delano Roosevelt. From 1933 to 1942, FDR's "New Deal" for the United States was paralleled by Governor Lehman's "Little New Deal" in New York State.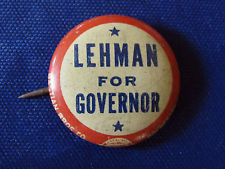 In 1960, in honor of their 50th wedding anniversary, Lehman and his wife Edith donated half a million dollars for a children's zoo in Central Park. Due to fears that city kids were too blase to enjoy a petting zoo, the new zoo boasted cartoon-like structures related to animal stories. There was Old Macdonald's Farm and the rabbit hole from Alice in Wonderland. There was Noah's Ark, Jonah's whale, and a Candy-Cane Cottage. (The Photo Archive of the New York City Department of Parks has some great photos of the Lehman Children's Zoo, but since this blog is free and the photos aren't, I haven't included any of them. Info on the Photo Archive is here. The New York Times for 9/28/1961 has a few pics from opening day.)
The entrance gate to the Lehman Zoo was among the last works sculpted by Paul Manship, who created the Prometheus at Rockefeller Center back in 1934.
The new zoo
To a generation of New York children, the Lehman Zoo's kitschy structures were beloved and familiar. But by the 1980s, the fairy-tale neighborhood was turning into a slum. When Laurence Tisch donated $6 million for a renovation, politically correct New Yorkers sighed with relief. Good riddance to the zoo's religious references, to the mean way it showed wolves, and to its … ecological incorrectness. (Is anyone else thinking of  the Antiseptic Baby and the Prophylactic Pup?)
In 1996, the Lehman Zoo opened its gates for the last time so adults could say goodbye. By then, most of its storybook structures were beyond rescue. Far Rockaway hooked Jonah's Whale, which sat on their boardwalk until Hurricane Sandy hit in 2012. (Great pic here.)
The current children's zoo, opened in 1997, is officially the Tisch Zoo, but its bronze entrance is still known as the Lehman Gate.
More