One of the things I love about New York is the way protection, in the form of gates, window guards, fences, etc., has been made gorgeous. Here are some of my favorite wrought-iron pieces.
South of Houston
Inside the former Bank of New York building, 48 Wall Street.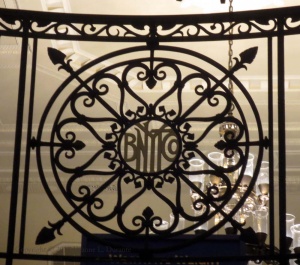 Wall Street.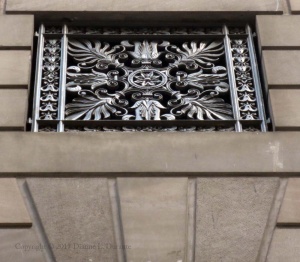 Merchant's House Museum, 29 East 4th Street. A wonderful small museum, with guides who tell great stories.
Midtown
Morgan Library.
Beaux-Arts building.
Upper East Side
Frick Collection.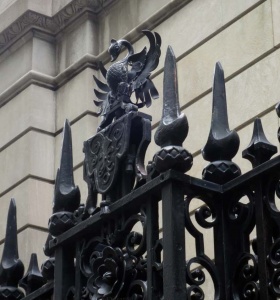 Private houses.
Tassels!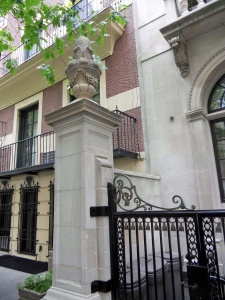 Metropolitan Club, East 60th Street just off Fifth Avenue.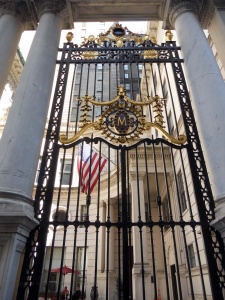 Upper West Side
Guard dragons at the Dakota, 72nd Street at Central Park West.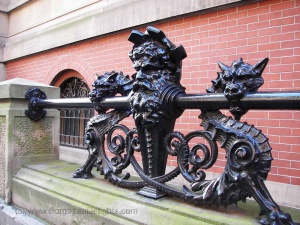 Central Park
The Vanderbilt Gate at the Conservatory Garden.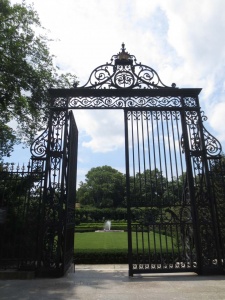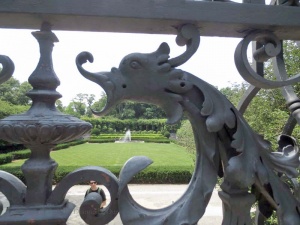 A bit further afield: Staten Island ….
Speaking of Vanderbilts … This lovely gate keeps those who are not family out of the Vanderbilt Cemetery, a private section of the Moravian Cemetery in Staten Island. The mausoleum is by Richard Morris Hunt, the grounds by Frederick Law Olmsted. They are quite thoroughly fenced in, although when the leaves have fallen, you can see the mausoleum in the distance.
This is the Mauseoleum, where weird things are said to happen, especially to suggestible teenagers.
And Sleepy Hollow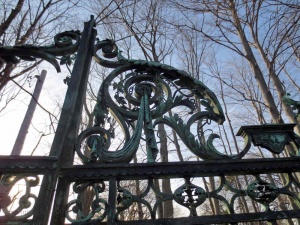 More
All photos copyright © 2017 Dianne L. Durante.
Want more art like this delivered weekly to your inbox? Check out my Patreon page.