The first part of this essay includes an introduction and a section on drawings for study.
2nd type of drawing: Drawings as studies for paintings
Susanna and the Elders, ca. 1607-1608
Around 1607, Rubens began work on a painting of Susanna and the Elders, a story from the Book of Daniel. Two lecherous old men spy on beautiful young Susanna as she's bathing. They demand she have sex with them – if not, they'll tell everyone she's been having an affair with someone else.
Rubens did a quick sketch to work out Susanna's pose. You can see that he changed the position of the arm to our left, moving it closer to Susanna's torso. Why? Probably because the new position makes her look more fearful – she's trying to hide herself from the man rushing toward her.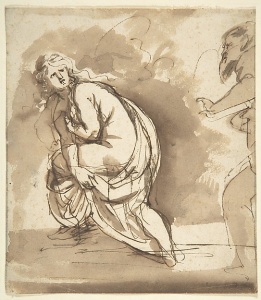 Below is Rubens's finished painting. The pose is similar, but she's seated instead of stepping up and away, and more of her body is revealed: she looks very vulnerable. The lecherous old man has crept up behind her and is hissing at her to be quiet. It's a more gripping composition than the one in the original sketch.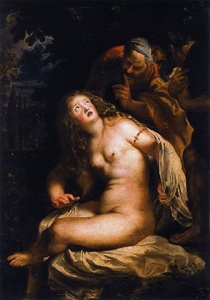 Daniel in the Lions' Den, ca. 1613
Also in the Book of Daniel is the story of how Daniel, a Jew, was raised to high office by a Persian king. His rivals tricked the king into sentencing Daniel to death by lion. When the king arrived at the lions' den the next morning, however, Daniel told him that God had sent an angel to close the lions' jaws.
While he was working on Daniel in the Lions' Den, now at the National Gallery in Washington, Rubens sketched several lions.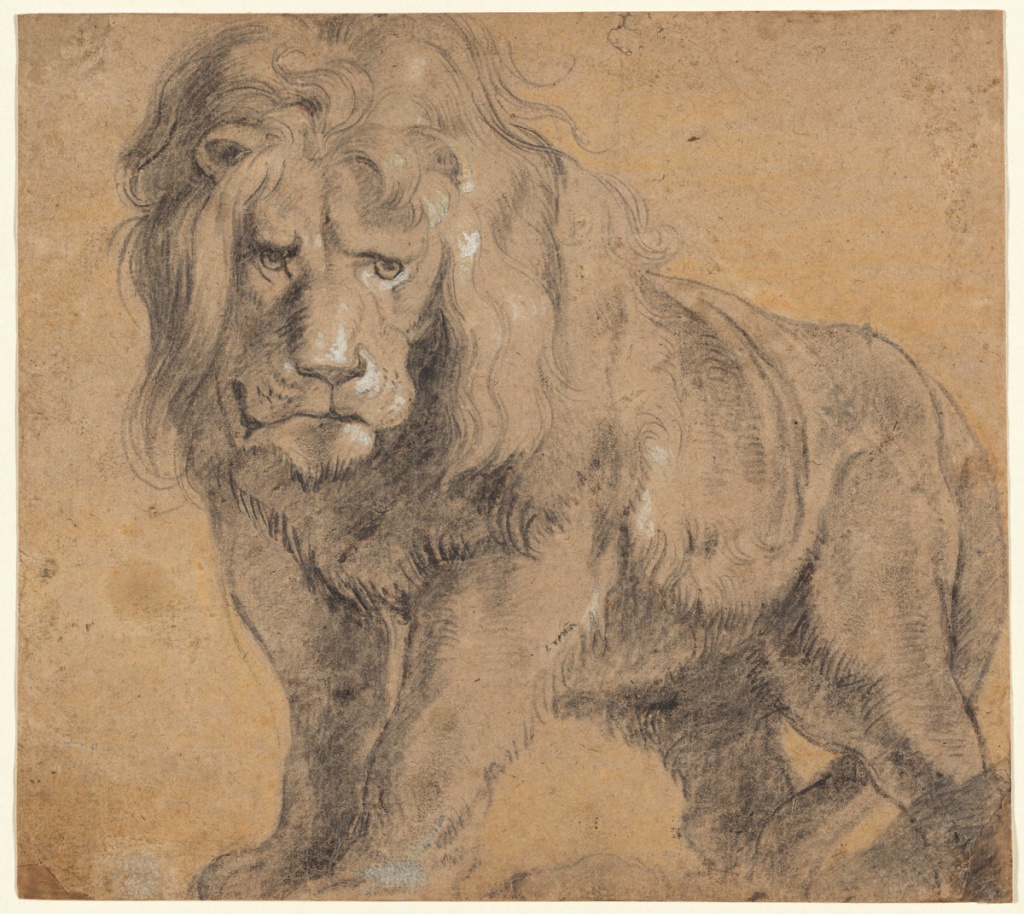 Look at the lines Rubens uses to indicate the long hair of the mane as opposed to the short, shaggy fur under the belly.  On the rest of the lion's body, he he uses a combination of hatching and crosshatching (parallel lines and crossed parallel lines, straight or curved), stippling (dots or short strokes), or heavy lines. How many of these can you see in this drawing? What do they suggest about different parts of the lion's fur and anatomy?
Here's Rubens's sketch of a lioness for the same painting. Here, too, Rubens shows form, shading and texture by a variety of lines.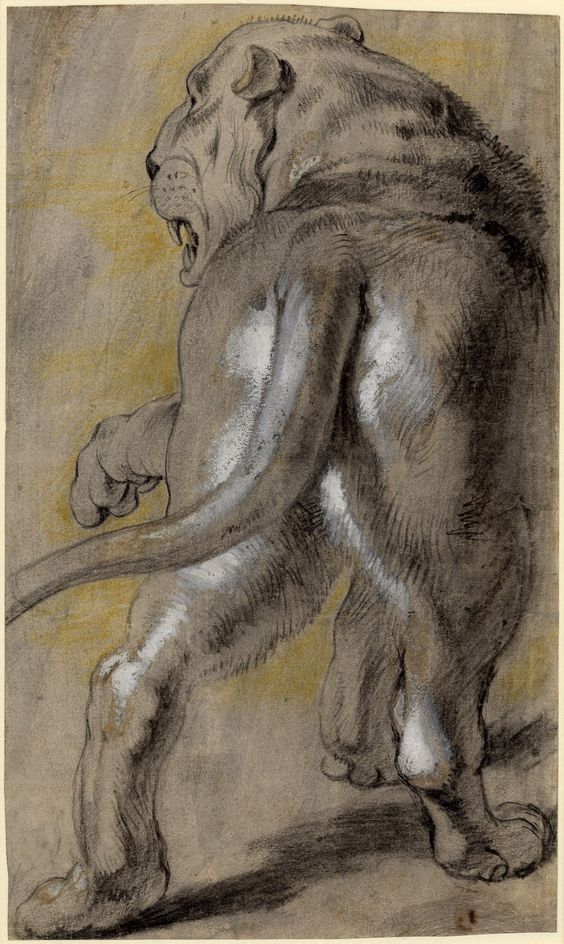 Aside from the energy Rubens manages to convey here, this sketch is amazes me because it shows Rubens had remarkable powers of observation. He drew this animal in movement more than 200 years before photography: he had only his eye to rely on. If you look at the photos on this 9-minute video from the National Gallery's site, you'll see that he did a remarkable job.
Here's the finished painting. The white-chalk highlights on the sketches above are the lightest colors on those two lions in the painting.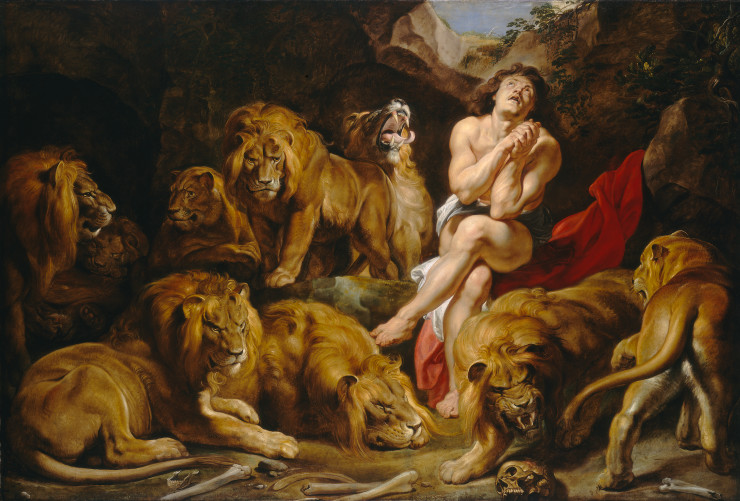 Finally, here's Rubens's sketch for Daniel. I prefer the sketch to the painted version of Daniel, probably because the skill of the drawing distracts me from the prayerful attitude.
More
If you're interested in seeing how other artists drew lions, check out this page.
To appreciate Rubens's painting more, have a look at other versions of Daniel in the Lions' Den. I love the one from Hosios Loukas, where the lions look like overgrown cats licking Daniel's toes.
Next up: part 3, more drawings as studies for paintings.
Want wonderful art delivered weekly to your inbox? Members of my free Sunday Recommendations list (email DuranteDianne@gmail.com) receive three art-related suggestions every week: check out my favorites from last year's recommendations. For more goodies, check out my Patreon page.