On Wednesday July 20, 2016, a bronze bust of Alexander Hamilton by Zenos Frudakis (a noted American sculptor) is coming up at auction in Philadelphia, at Freeman's. I asked Zenos's wife Rosalie, a long-time member of the ForgottenDelights / DianneDuranteWriter mailing list, if she could send me extra pics – the one I saw on the auction house's website had some glare. This one's much better.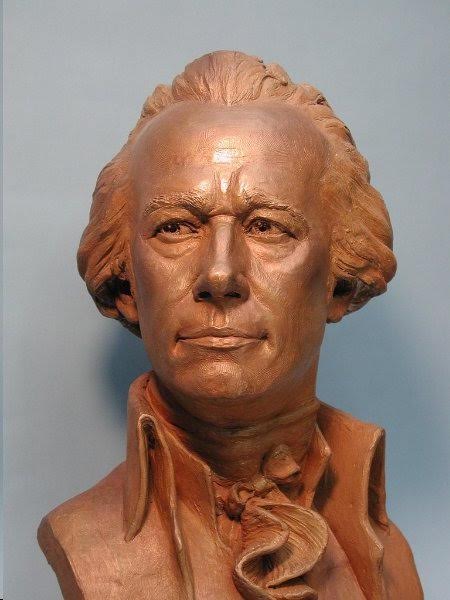 See it on Zenos's website here. A video, so you can get the full 3-D effect, is here.
Freedom
While you're on Zenos's site, have a look at his Freedom, which I adore, and which is all by itself a reason to visit Philadelphia (16th and Vine, 20 feet long by 8 feet high). Details here.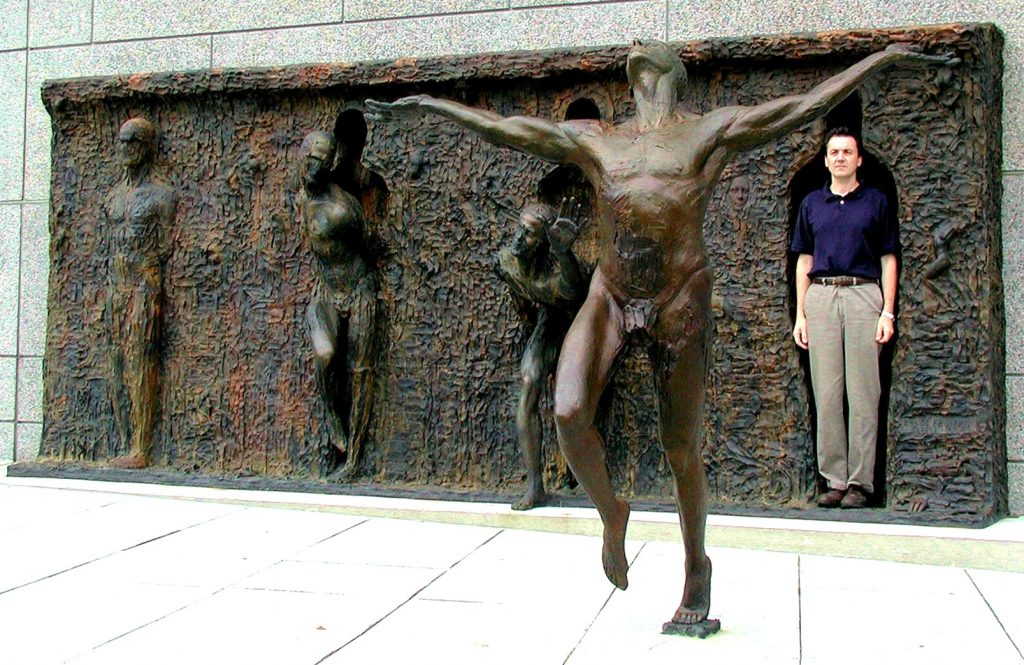 More
The usual disclaimer: This is the twenty-fifth in a series of posts on Hamilton: An American Musical. Other posts are available via the tag cloud at lower right. The ongoing "index" to these posts is my Kindle book, Alexander Hamilton: A Brief Biography. Bottom line: these are unofficial musings, and you do not need them to enjoy the musical or the soundtrack.
Want wonderful art delivered weekly to your inbox? Check out my Patreon page. You can also sign up for the RSS feed of this blog, follow me on Twitter @NYCsculpture, or friend the Forgotten Delights page on Facebook.