My Innovators in Sculpture tour starts at Frishmuth's The Vine, one of my favorite sculptures in the Metropolitan Museum of Art – and a great example of how far sculptors had come since ca. 1,500 BC.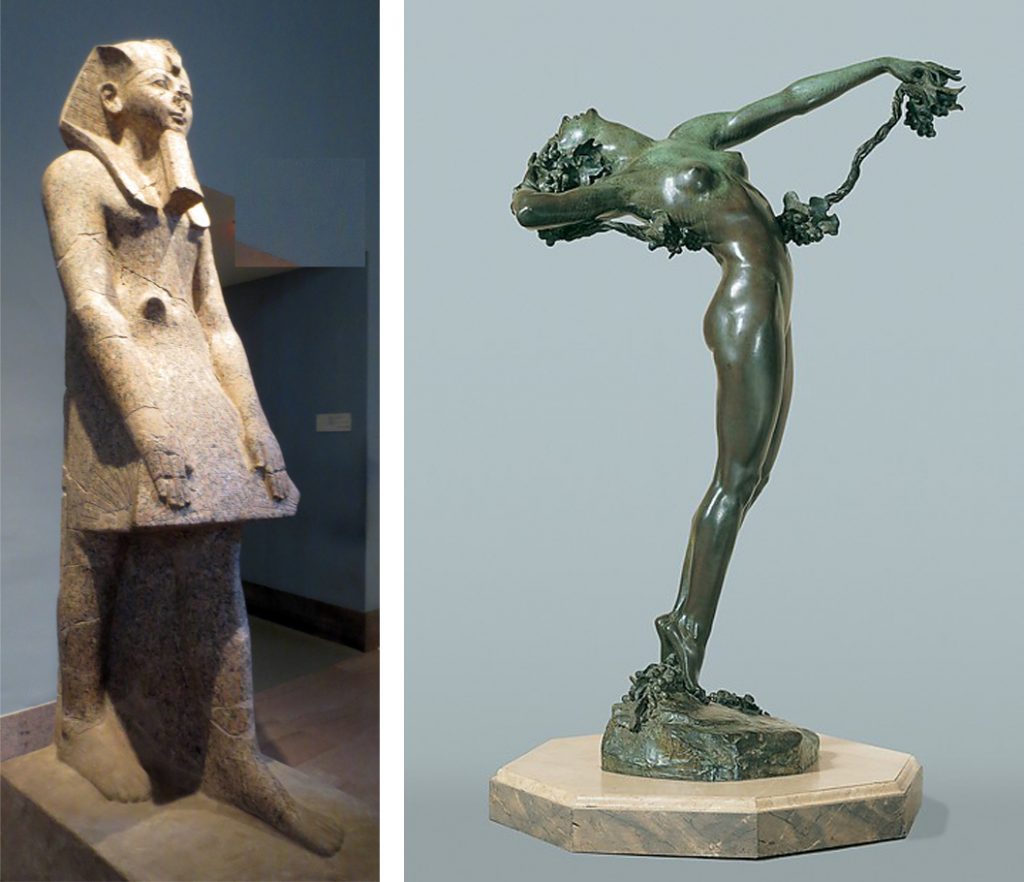 The model for The Vine (and several other sculptures by Frishmuth) was Desha Delteil, who danced with the Fokine Ballet. Frishmuth said she preferred dancers as models, because they had the strength and stamina to hold difficult poses. Here's a study photo of Desha holding the pose for The Vine.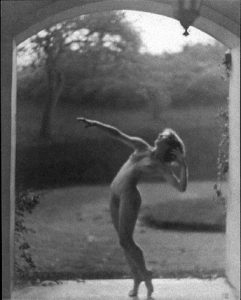 There are differences: Desha's head isn't tilted back quite as far, her left elbow isn't raised as high, and the line of her body reads as a curve rather than a vertical followed by a curve. And while Desha has a sleek, dancer's body, the figure in The Vine is streamlined … of course, being made of shiny bronze makes a difference.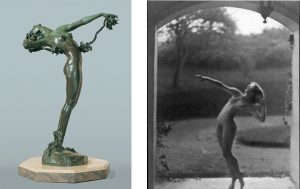 More
Photos of Desha and more Frismuth pieces are here.
Contact me (DuranteDianne@gmail.com)  if you're interested in the Innovators in Sculpture tour. We can arrange to do it at our mutual convenience for $500 (up to 10 people), or I can add you to my mailing list so you'll be notified next time I schedule it for the general public.
If you're not planning to travel to New York, a version of the tour is available as a Kindle book: Innovators in Sculpture.
Want wonderful art delivered weekly to your inbox? Members of my free Sunday Recommendations list (email DuranteDianne@gmail.com) receive three art-related suggestions every week: check out my favorites from last year's recommendations. For more goodies, check out my Patreon page.