Last week I entered a Midtown office building's lobby merely for the sake of getting from 53th to 54th Street without walking up Madison Avenue at rush hour. In the middle of the lobby loomed a huge concrete panel covered with graffiti.  My eyebrows were diving into the scowl I save for pretentious trash masquerading as art when I saw the plaque.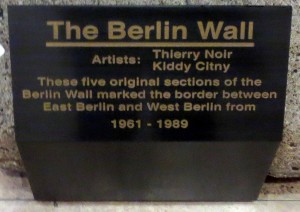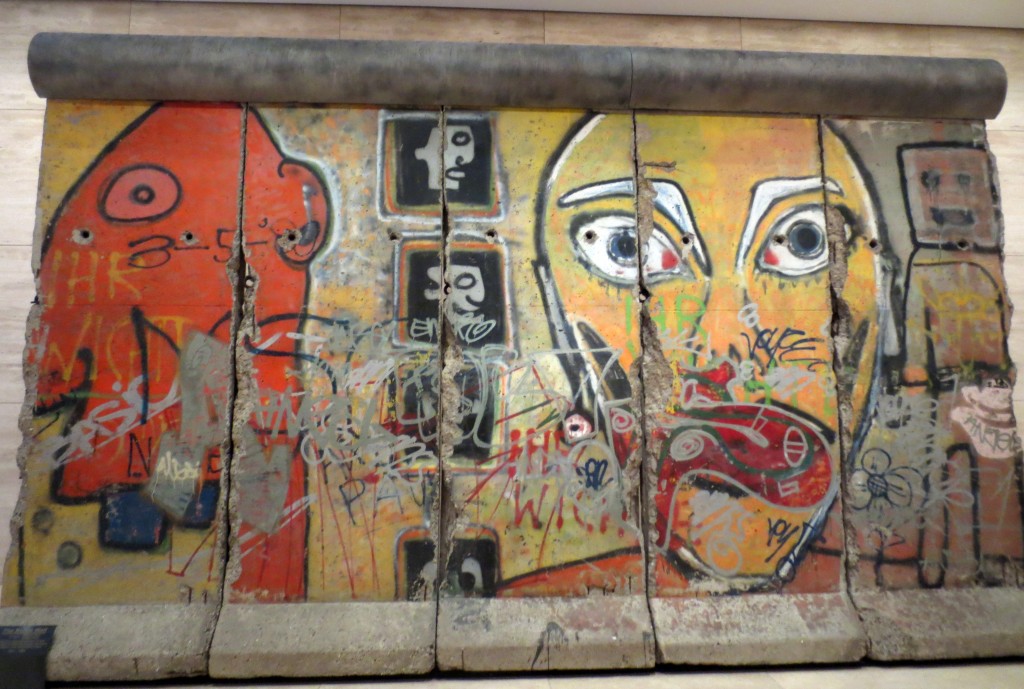 As a historian, I've read countless stories of government oppression. I've never felt the evil as viscerally as I did standing next to those twelve-foot-high chunks of concerete.
If I'd been wearing a hat, I'd have taken it off.
More
The segment of the Wall above was from the side closest to West Berlin: if you made it through the "kill zone," this is what you faced before reaching freedom. Diagram here.
The murders along the Wall are difficult to count because (as for atrocities in the USSR and Communist China) the authorities didn't keep and publish records. See here and here.
Palate cleanser
Nearby Midtown skyscraper at 59th and Lexington / Third Avenue.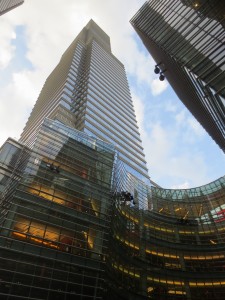 More
Want wonderful art delivered weekly to your inbox? Members of my free Sunday Recommendations list (email DuranteDianne@gmail.com) receive three art-related suggestions every week: check out my favorites from last year's recommendations. For more goodies, check out my Patreon page.